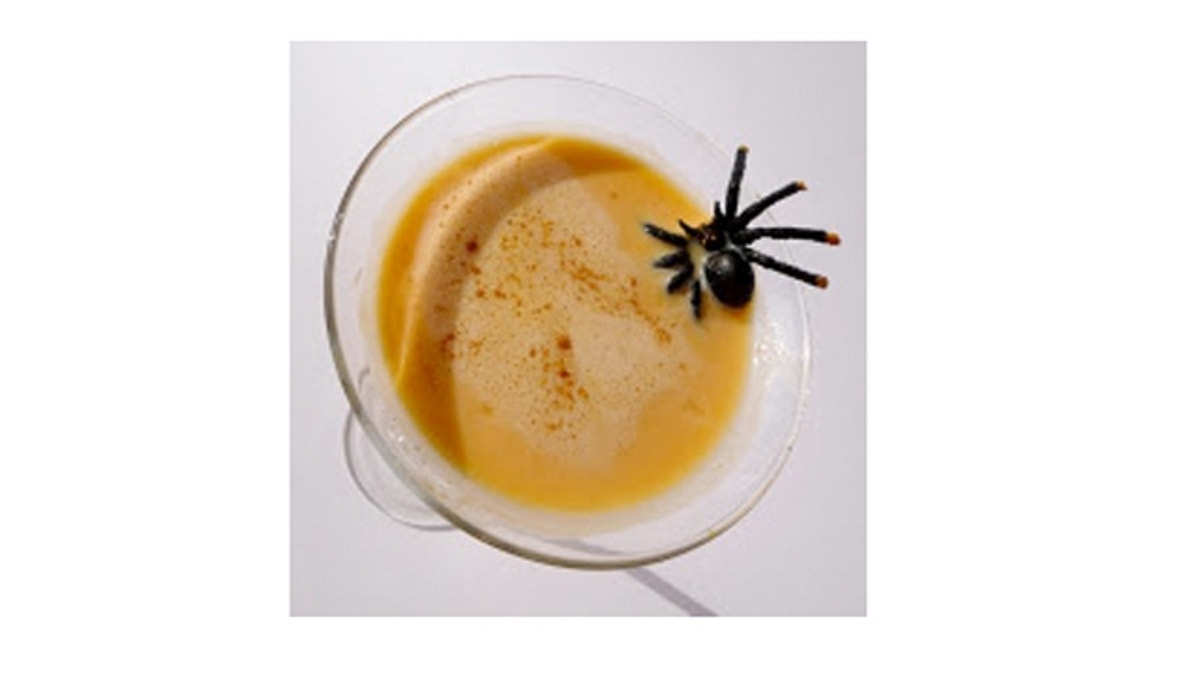 As Halloween approaches, all things pumpkin start showing up on shelves: pumpkin-shaped peanut butter cups, pumpkin ice cream, pumpkin butter – the list goes on.
And while pumpkin beer is a dime a dozen this time of year, pumpkin-flavored booze can be tough to come by. Luckily, artisanal spirits makers have stepped up to the plate to allow the Halloween obsessed to get their high-proof pumpkin on.
While larger distillers like Bols and Hiram Walker are perennial pumpkin fixtures, few of the larger distillers come out to play. Sadly, that's primarily because the American taste for pumpkin burns hot and fast and leaves a not-so-pretty corpse – generally in the form of inventory left on the shelves.
Since pumpkin passion usually comes into play only between late September through Thanksgiving, smaller artisanal producers are nimble enough to distill smaller runs of these seasonal products with more limited appeal, while it just doesn't make much sense for the big guys to do smaller runs like that. Lucky for us, the smaller batch products are often pretty darn tasty.
Pumpkin is a versatile ingredient, showcasing sweet and savory flavors with equal facility and can take on a wide variety of forms. Cream liqueurs have traditionally been the most popular, with pumpkin pie spices hitting early and often. But pumpkin pie vodka has been around for several years, and the recent white dog whiskey craze has brought us a pair of pumpkin-spiked grain spirits just in time for the holiday – all using the pumpkin in dramatically different ways.
It's truly a good year for the pumpkin obsessed. Here are some pumpkin flavored alcohol to get your Fall spirits flowing:
Modern Spirits Pumpkin Pie Vodka – One of the elder statesmen of the pumpkin spirits world, Pumpkin Pie Vodka is surprisingly subtle and avoids cloying sugary flavors, focusing instead on the essence of pumpkin and a healthy does of pumpkin pie spices – cinnamon, clove and allspice coming through clearly and cleaned off the palate for another sip by the heat of the vodka. Straight up it's difficult to polish off more than a shot's worth, but mixed in a pumpkin cocktail paired with sweet vermouth and perhaps some cinnamon or ginger bitters, well, it's autumn in a cocktail shaker.
Corsair Pumpkin Spice Moonshine – Moonshine is back in a big way and Corsair Artisan Distillers, a relatively new small distillery out of Kentucky, is making some of the best out there. So when they added ginger, nutmeg, allspice, cinnamon and pumpkin to their pot still's vapor basket and redistilled the whole mess to pull all the flavors together, it was a safe bet that it'd be tasty stuff. The best paid off, with the white dog whiskey taking on savory-sweet pumpkin notes and all the sophisticated spice of a perfectly made pumpkin pie. One whiff reveals those spices and oddly, a distinct tint of nutty brown butter. The flavors last all day too, building and layering with each swallow. It seems a shame to mix it, but the rich warmth shines in almost any whiskey cocktail – making for a surprisingly tasty Sazerac – and saving a bottle for when the snow flies and eggnog starts sounding tasty is a distinctly good idea.
Fulton's Harvest Pumpkin Pie Cream Liqueur – It's all too easy for cream liqueurs to topple over the edge into too sweet territory but Fulton's Harvest, bottled by bourbon maker Heaven Hill, manages to strike a nice balance. Smelling remarkably like graham crackers and looking like nothing more than impressively thick chocolate milk when poured over ice, this cream liqueur is dangerously easy drinking. In fact, that same easy-drinking character is really the only issue with it. Fulton's offers only a vague "pumpkiny" flavor and muted pie spice, making it tasty, but not distinctly pumpkin pie-like for those looking for pie in a glass.
Great Lakes Distillery Pumpkin Seasonal Spirit – Generic in name, but definitely not in flavor, Milwaukee's Great Lakes Distillery takes Lakefront Brewery's Pumpkin and Spice Lager beer and distills it into Pumpkin Seasonal Spirit. The bottle is a seriously limited edition and is decidedly hard to track down, but it's well worth the effort. Walking the savory side of the pumpkin line, this spirit is Fall personified. Musky, with that distinct pumpkin funk and a gentle dose of almost bourbon-like caramel – not surprising given that the spirit is aged in bourbon barrels. A lug of malty sweetness lingers from the lager it's made from, this is the stuff Autumn dreams are made of. Mellow and smooth enough to drink straight, but this is a bottle that will easily sneak its way in to plenty of morning coffees, not to mention more than a few Hot Toddys. Raking leaves never ended so well.