Uneven layers and messy frosting be gone. It's easier (and more fun) than you think to whip up a professional-looking layer cake. You just need these tips and...an ice cream scoop.
1. Get Your Cake Prepped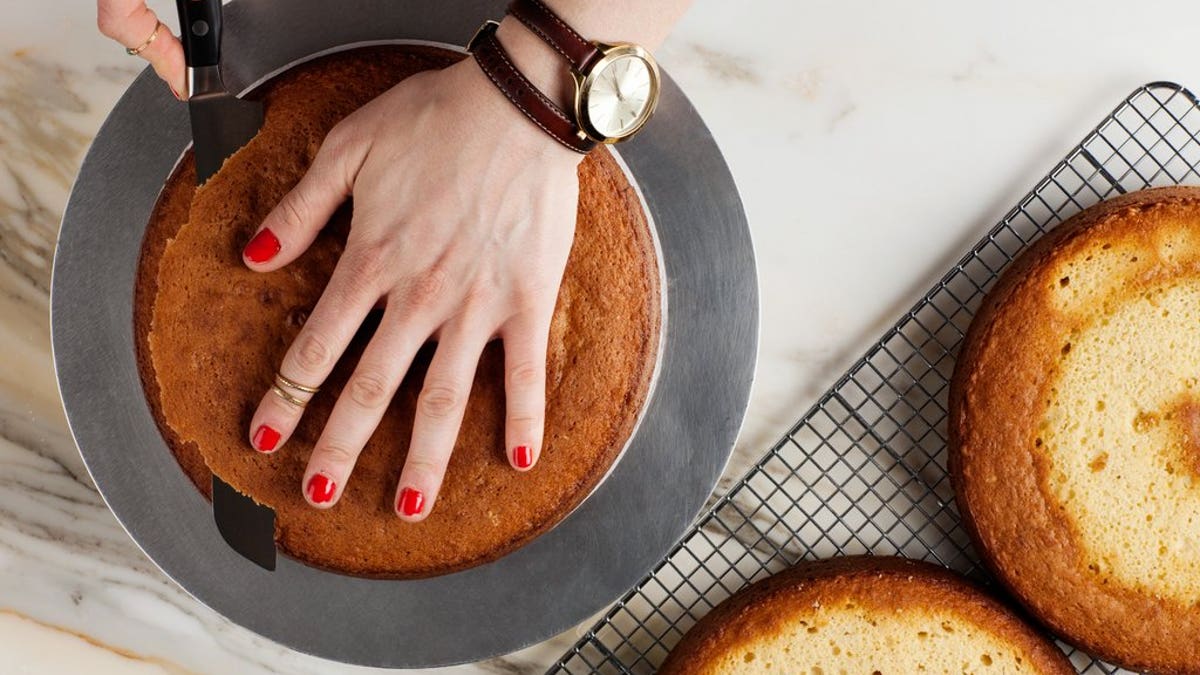 Set yourself up for success from the beginning by trimming the top of each cake layer with a long serrated knife—you want a flat, even surface for your frosting. Toss the cake trimmings into a 300°F oven and toast until crisp. Let the toasted cake cool slightly, then grind it into crumbs in a food processor and reserve for the final garnishing. Place one layer of cake onto a cardboard cake round, if you have one.
2. Seal In The Moisture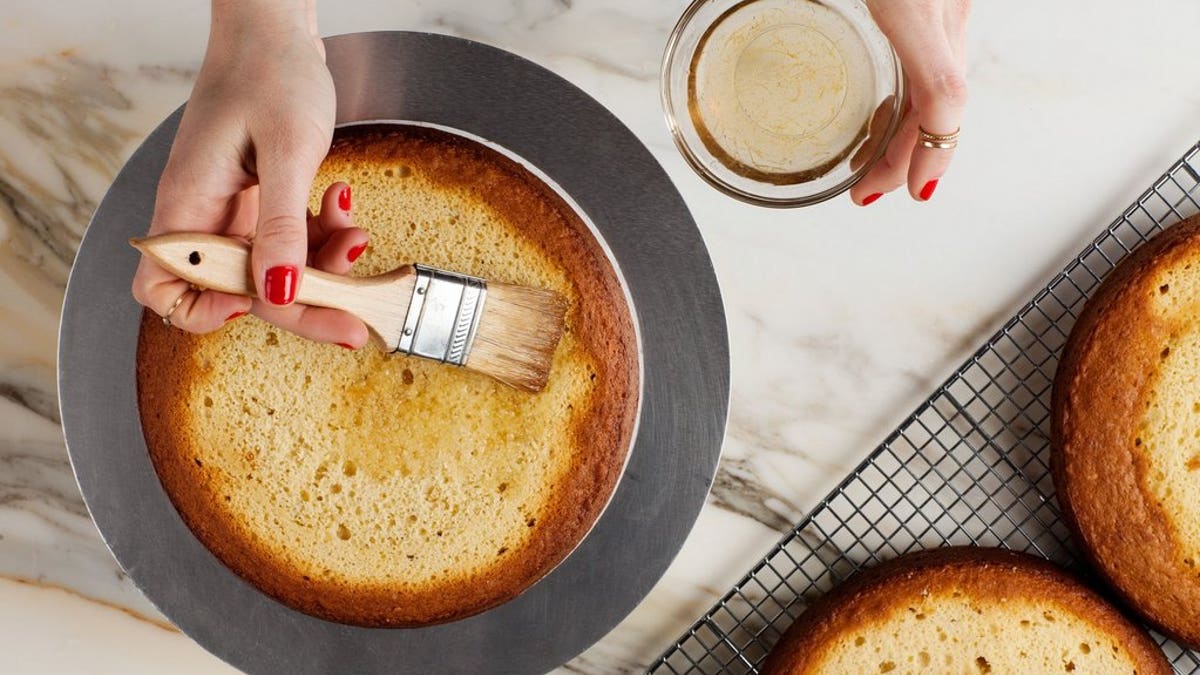 Nobody likes dry cake. Avoid it, and extend the shelf life of the cake, by brushing the top of the layer with simple syrup. Want bonus points? Use herbs, spices, or other flavorings to create flavored syrups. We like to pair lemon-vanilla syrup with a lemon buttercream, for instance, or a coffee-bourbon syrup with molasses spiced buttercream.
3. Pipe a Border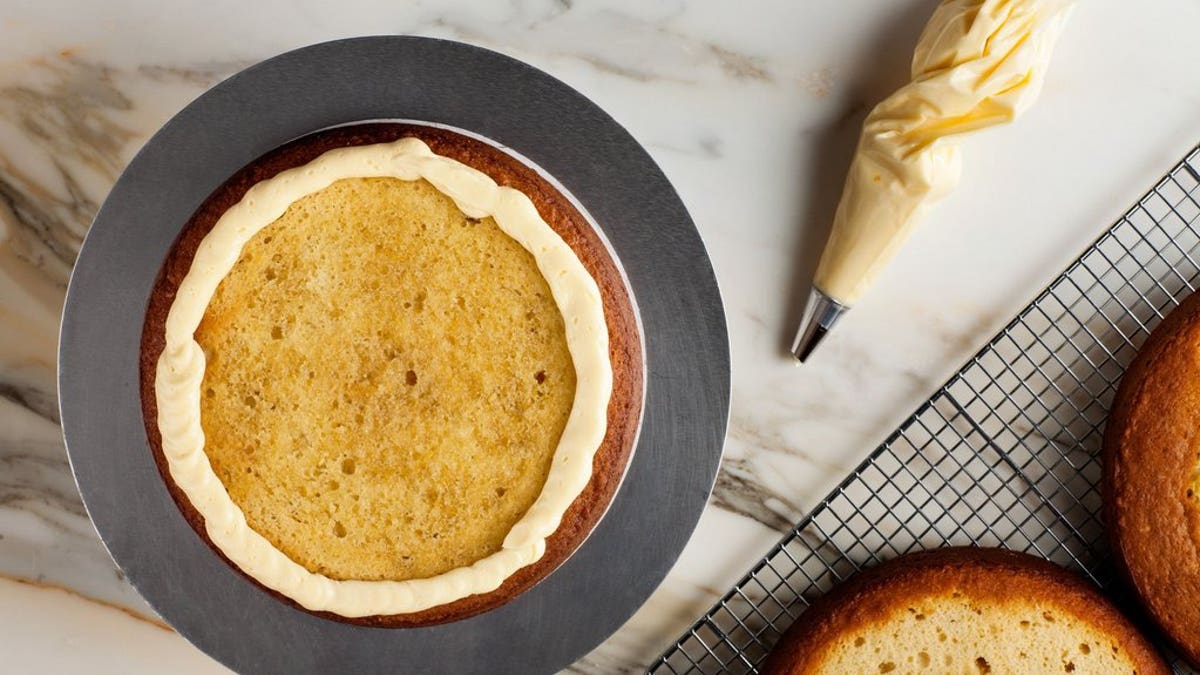 Make icing the layers easier by first piping a border of buttercream around the perimeter of the cake. This keeps the buttercream where you want it and prevents fillings, such as jam or custard, from oozing out.
4. Frost the First Layer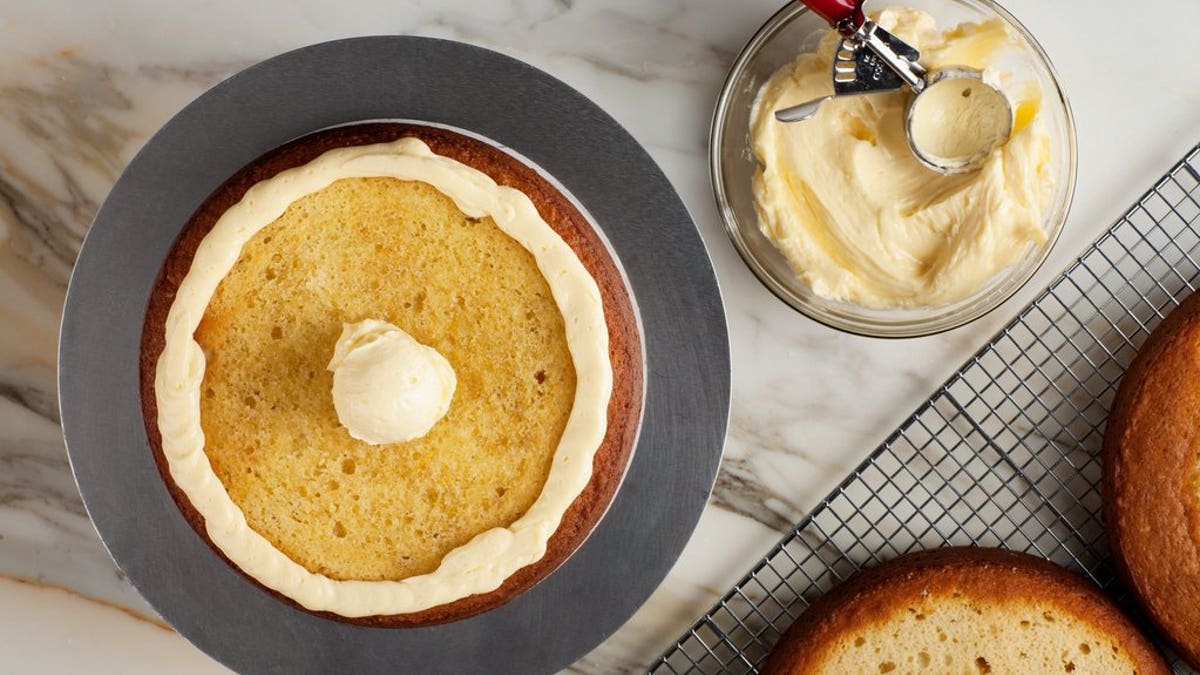 Control how much icing you slather between each layer by measuring it out with a spring loaded ice cream scoop. 2 to 3 scoops of buttercream in the center of the layer (roughly 1/2 cup) is a good amount. Use an offset spatula to gently spread the buttercream to the border.
5. Create a Crumb Coat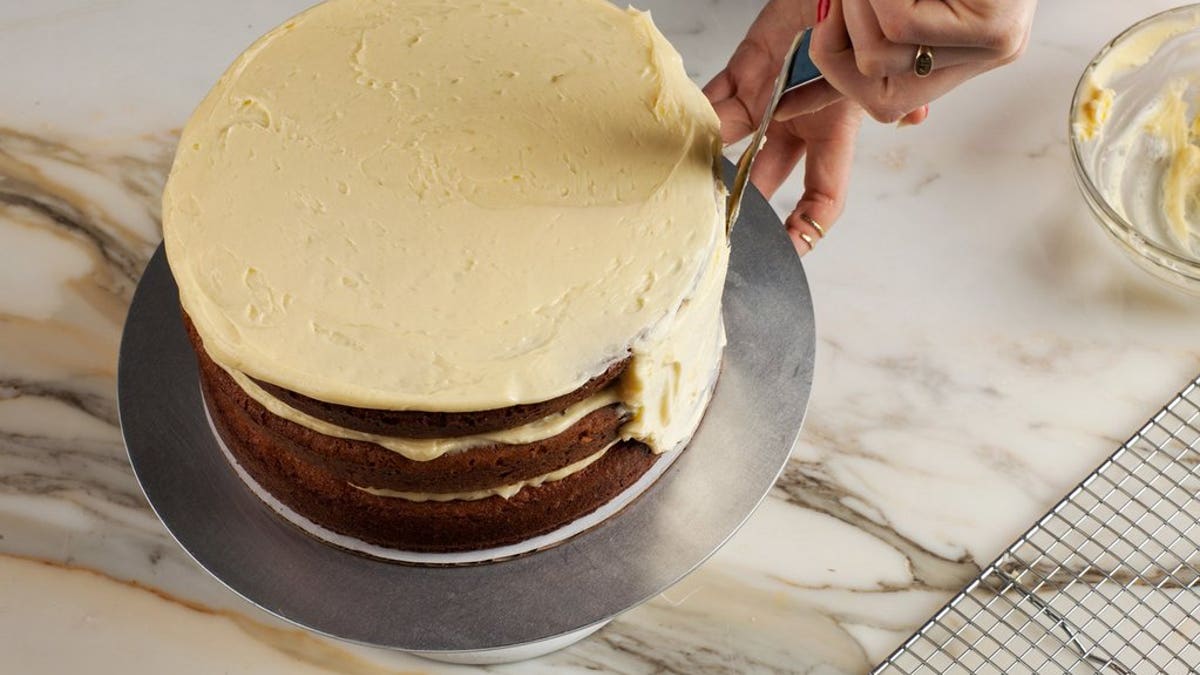 Add an extra scoop of buttercream to the top layer and carefully push it to the edges of the cake and then down the sides. Use a smaller offset spatula to spread the buttercream down the sides, making sure the entire cake is covered in a thin layer. (It's okay if the crumbs mix into the frosting a little; this layer will be covered again.) Drag the edge of the long offset spatula across the top of the cake, spreading the buttercream into a flat layer. Place the entire cake in the refrigerator to set, at least 30 minutes and up to overnight.
Keep brushing up on your cake frosting skills.
More from Epicurious
20 Must-Try Ways to Pair Items You Already Have In Your Pantry
The 57 Best Cooking Tips of All Time
12 Lightning-Fast Chicken Dinners to Make Now