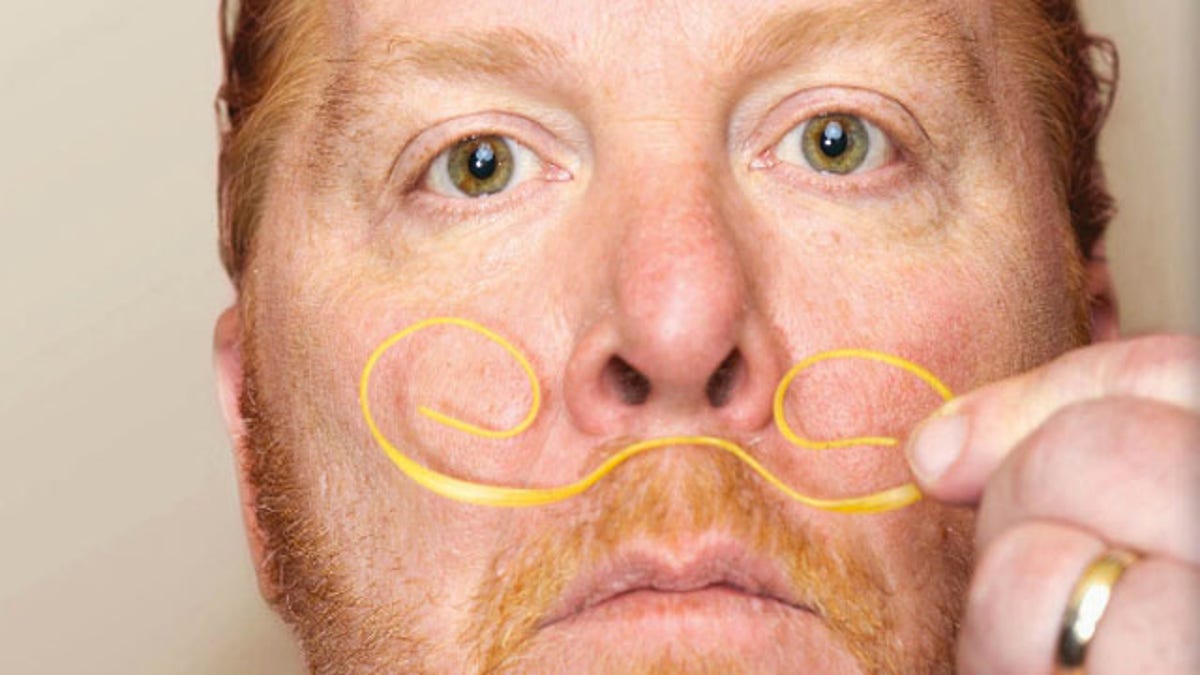 Critically acclaimed chef, restaurateur, television personality and award-winning author, Mario Batali is a force to be reckoned with when it comes to Italian American cuisine. Owner of 23 restaurants worldwide, nine in New York City alone, Batali knows what makes a successful eatery. So when purveor of New York's latest dining, nightlife, design and travel trends, Mahattan Magazine, asked the Best Chef in New York City where to dine in Manhattan, Batali was full of suggestions. Here are 25 of Batali's best picks for eats in the city that never sleeps.
Speck-Wrapped, Mozzarella-Stuffed Peppadew Peppers at Casellula Wine Bar

Owner Brian Keyser crafted this standout mix of mozzarella di bufala, Peppadew peppers and paper-thin Tyrolean speck. This savory medley of flavors draws in seasoned chefs and low-key locals alike.
Wild Mussel Soup with Fennel and Chorizo, Chef's Table at Aldea
In the words of Chef Batali, "There's none of the expected, Bourdain style trash-talking here, just a brilliant chef in command of his craft."

Ten-Minute Make-at Home Brunch from Despaña
Batali gives clear instructions on how to enjoy this favorite breakfast dish. Step one: Heat olive oil in a nonstick pan. Step two: Brown crumbled butifarra sausage. Step three: Add in two beaten eggs and a handful of grated Roncal cheese. Step four: Serve over warm toast with a side plate of Garrotxa, manchego and Murcia al Vino cheeses, membrillo and Marcona almonds.
Anything from Co. Pizza

Batali gets a little emotional when describing Co. Pizza's signature pies, claiming they "can cause grown men to weep."
Cod Throats Meunière at North End Grill

"These tender, battered morsels are the newest 'beef cheeks,'" writes Batali. "A peasant cut midway through an image rehab."
Shaved Geoduck Clam, Smoked Edamame Mousseline and Wasabi-Citrus Emulsion at Le Bernardin

By Batali's standards, Eric Ripert is no ordinary chef. In this dish, Ripert distills an entire sushi dinner onto one perfect plate.

Cubano Sandwich at The Spotted Pig

This daytime-only sandwich offering is made with prosciutto and Gruyère rather than humdrum ham and Swiss. The pork has been brined for five days, then soaked in a duck- and pork-fat confit bath.

Beer Cheese at Earl's Beer & Cheese
Earl's beer cheese is made from New York state cheddar and served with butter-dipped toast. In the words of Batali, "It's Cracker Barrel gone to heaven."
Hector's Café
Batali recommends visiting this 50-year old diner for its hangover specials like omelets, meatloaf sandwiches and fries with bacon and cheese. W. 12th St., 212.206.7592

The Trio of Kimchi at Danji

At Danji, chef proprietor, Hooni Kim, gives a classy twist to this Eastern condiment. In the words of Batali, Kim "sends kimchi to finishing school."

Mountain Tea and Olive Oil Biscuits at Dean & DeLuca

If you order this dish, make sure to follow Batali's advice, "Nibble them while sipping delicate tea made with hand picked chamomile...it's like the spa came to you."

Pisco Cocktail Program at La Mar Cebicheria

If you want to go out for drinks, make sure you stop by La Mar to visit Cocktail Director Saul Ranella. From artisanal bitters to fresh-fruit infusions, his unusual flavor combinations (like cranberry-jalapeño and vanilla-kumquat) make La Mar less about fish and more about fusion.

Goat's Milk and Roasted Buckwheat Caramels from Paris Caramels

Per usual, Batali says it best, "Biting into one of these sublime bonbons channels the subtle nuttiness of Breton-esque crêpes crossed with burnt sugar and the funkiness of goaty chèvre."

Truffled Grilled Cheese with Parmesan Fries at Employees Only

To order this "ultimate late-night indulgence" make sure to swing by after midnight and sneak into the elevated back room that most people don't even know exits.

Duck Rillettes at Buvette

According to Batali, "this postage-stamp-sized brasserie has great coffee, stuffed olives and tarte tatin, and is as cute as a button without being cloying."
Homemade Halvah from Kalustyan's

"Sitting on the counter under a humble, scratched Lucite cloche," writes Batali. "Four types of halvah pistachio, plain, marble and chocolate beg to be eaten plain, crumbled over Greek yogurt...anything but shared."

Jordan Salcito

Batali's current favorite pairing at this wine joint is crisp, briny Tamellini Soave with chef John DeLucie's breezy tuna Niçoise salad.
Paul Vaccari

Paul Vaccari, a third-generation meat-monger, has the kind of knowledge you can only acquire after generations on the job, says Batali. Walk by his Hell's Kitchen storefront and ask to see his grandfather's original meat scales.

Bohemian
If you are lucky enough to visit this secretive Japanese restaurant, Batali has some words of advice: Don't slack once you've triumphed over the secret number and received your nondescript swipe card. The Japanese are sharp dressers. 57 Great Jones St.
Fish Sandwich at Catch of the Day, Citi Field

Batali says its worth missing innings to try this "snowy-white flounder fillet, thickly breaded and pan-fried into a greaseless masterpiece, cushioned on a Martin's egg roll and served with homemade, pickle-studded tartar sauce."
Challah Bread at Zucker Bakery

Available only on Fridays beginning at 11am, Israeli baker Zohar Zohar makes loaves that will inspire a whole weekend of fantastic eating.

Pommes Aligot at Minetta Tavern

Batali places this dish "somewhere between fondue and mashed potatoes...and sparks a yen for one of Minetta's aged and grilled steaks."

Bar at Seäsonal

This is the spot for true wine lovers. Batali warns, "You may just find yourself in conversation, and in the cups, with a native Danubian grape-crusher."

Bread Basket at Il Buco Alimentari & Vineria

Baker Kamel Saci offers serious variety with his loaves. The basket includes his tangy, crusty ciabatta, classic baguettes and a dozen other breads.

Mille Crêpe Cake at Lady M

"Whether you're the daintiest dowager or the manliest bro," writes Batali, "Try to resist 20 (count 'em) lacy, buttery crêpes smothered in clouds of light, vanilla bean-flecked pastry cream and topped with caramelized sugar."