How many calories are in your favorite summer BBQ foods?
There is very little that isn't glorious about a cookout. If the sun is shining, the grill is sizzling, and the cocktails are flowing, a barbecue doesn't need much else to be a total success. And of course, the best part of the entire experience is getting to cook and enjoy delicious food with your friends and family.
The problem is, the delicious food comes in droves and it almost seems like the grill is just endlessly churning out items that are begging to be eaten.
Naturally, you oblige, and not only do you enjoy a massive amount of barbecued goodies, you taken part in delicious sides and desserts. Come on, how could you resist the classic potato salad, or the sweet apple pie? Heck, even just the munchy chips and dip are tough to pass up! Whichever way you slice the proverbial cookout cake, the food is plentiful — too plentiful. Of course, that means there are also calories a-plenty.
It definitely isn't something we necessarily think of while enjoying a day out in the summer sun.
But considering that a day of barbecue eating could amount to a potential total of 2,652 calories, it is probably time to start paying attention. To help you make smarter decisions at your next cookout, we broke down the entire event into common menu items that are at a typical cookout. From the cheese and crackers served at the beginning of the party, to the finishing cup of ice cream, we think we covered a grand plethora of menu items that could throw your day off-balance.
We even took those options and rounded them up into the best and worst possible barbecue menus for you to try, so you can make better choices the day of your barbecue.
1. Main Dishes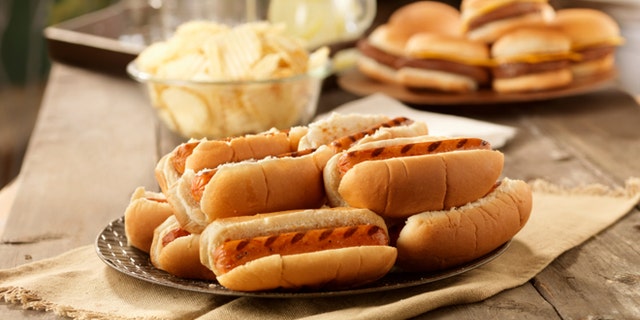 The key to surviving any barbecue? Moderation!
Grilled Chicken Breast: 250 calories per 1 breast
Drumstick: 211 calories per drumstick
Hot dog: 155 calories per hot dog
Cheeseburger (with bun): 317 calories per burger
Beef Shish Kabob with Vegetables: 176 calories per kabob
Barbecued Pork Spareribs : 90 calories per rib
2. Appetizers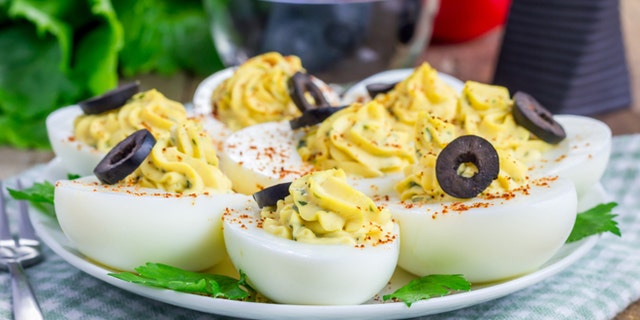 Don't load up on the appetizers too much, your nibbles will add up quickly.
Deviled Eggs: 64 calories per ½ egg
Kraft Colby Jack Cheese: 100 calories per ounce
Kraft Reduced-Fat Mild Cheddar Cheese: 90 calories per ounce
Pepperoni: 10 calories per slice
Ritz Crackers: 79 calories per 5 crackers
3. Side Dishes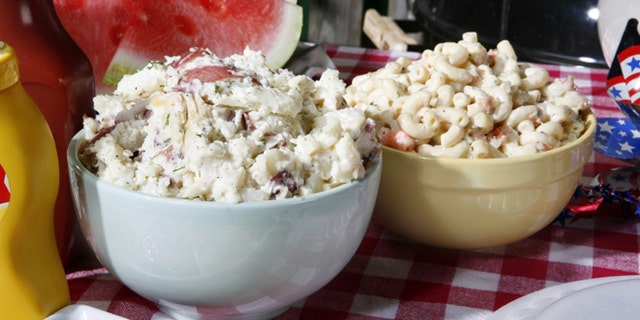 An alternative to these sweet sides could be some grilled vegetables if you want to forgo the calories in these BBQ regulars.
Corn: 132 calories per ear
Pasta or macaroni salad: 358 calories per 1 cup
Potato Salad: 357 calories per 1 cup
Butter: 36 calories per 1 pat butter
4. Dessert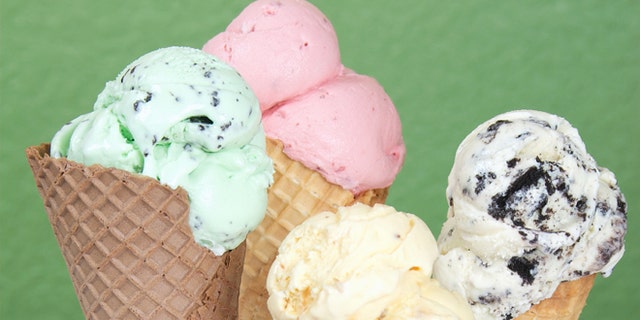 Sure, dessert is delicious, but maybe after a day at a BBQ you want to cut back on the sweets.
Apple pie: 277 calories per slice
Chocolate Ice Cream: 125 calories per 3.5 fluid ounces
Strawberry Ice Cream: 111 calories per 3.5 fluid ounces
Vanilla Ice Cream: 137 calories per ½ cup
5. Alcoholic Beverages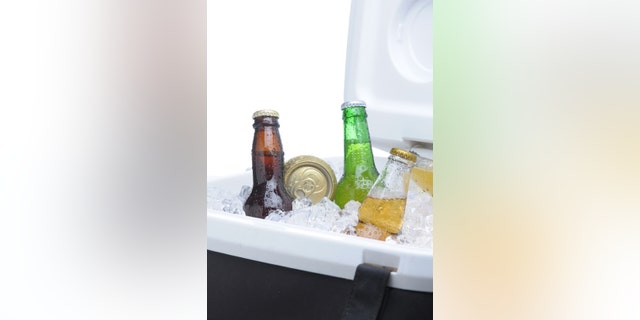 Alcoholic beverages are a part of every barbecue, but make sure you make the best choices when standing around the cooler!
White Wine: 121 calories per glass
Red (Burgundy) Wine: 127 calories per glass
Beer (Regular): Average 150 calories per bottle
Beer (Light): Average 95 calories per bottle
Generic Old Fashioned Cocktail: 155 calories per glass
Sangria (White): 156 calories per 8-fluid-ounce glass
Check out the calorie counts of more popular barbecue dishes.
More from The Daily Meal
11 Labor-Free Labor Day Recipes for Your Backyard BBQ
13 Cocktails to Make This Labor Day
Jazz Up Your Labor Day Festivities with These 8 Fun Party Themes