Hottest celebrity date spots in America
Want to eat out like the stars and sip on the same cocktails Jennifer Aniston does when she goes out on a date night with fiancé Justin Theroux?
It's perfectly feasible if you find yourself hungry on either coast, most notably New York and Los Angeles. These two celebrity-filled cities have some of the world's best restaurants that inevitably attract top-notch celebrity couples.
In the Big Apple there are plenty of spots that attract today's 'It' couples like Blue Hill in the heart of the West Village. Jennifer and Justin have dined there as well as a host of other notable couples like the Obamas — perhaps with a bit more security detail than the others. For those looking for fun rather than high-end cuisine, many celebrities are often spotted at Serendipity 3 on the Upper East Side when they're sneaking their sugar fix. Power couples like Jay-Z and Beyonce as well as Ryan Reynolds and Blake Lively have been known to show up from time to time to taste their famous frozen hot chocolate—a menu item staple.
Another favorite of the Obamas is Spiaggia in their hometown of Chicago. This fine-dining Italian restaurant; famous for its gnocchi and black truffle sauce, has also waited on TV queen Oprah Winfrey and long-time partner, Steadman Graham. Other star-studded celebs celebrated there with Winfrey after the last taping of her long-running show a few years back.
In the land of Los Angeles and its surrounding neighborhoods, celebs are spotted everywhere from Scarpetta to Casa Vega or The Ivy among others. Younger celebrity couples like Mila Kunis and Ashton Kutcher, and Meghan Fox and Brian Green are often spotted singing along to karaoke and chowing down on Mexican food paired with margaritas at low-key Casa Vega.
So next time you're on the road or decide it's a date night of your own, check out The Daily Meal's roundup of some of the most beloved celebrities' favorites.
1. Scarpetta, L.A.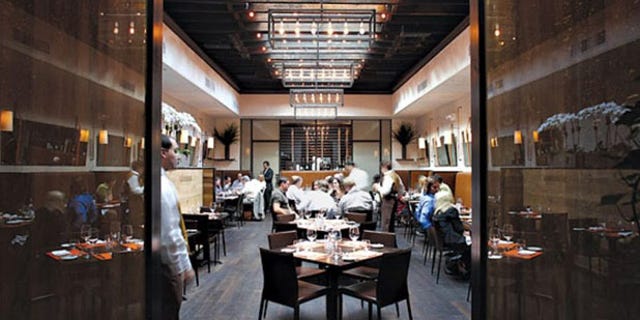 Located in the high-end Montage Beverly Hills hotel, Scarpetta is a restaurant that celebrity couples go to see and be seen. Chef Scott Conant's West Coast outpost hosts celebrity couples like Lamar Odom and Khloe Kardashian when they still were together, as well as Bruce Willis, Oprah Winfrey and Rhianna who have been spotted there time to time while dining with their romantic companions.
Celebs often throw their diets out the window when dining at Scarpetta—the menu boasts amazing pasta dishes and specials like tuna tartare.
2. The Ivy, L.A.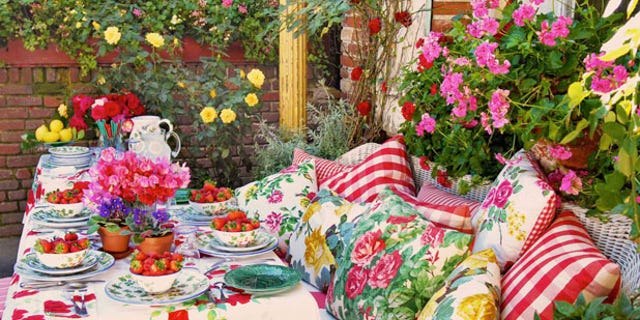 The Ivy, which is located just south of Beverly Boulevard in Los Angeles, is a quaint cottage that is famous for its celebrity sightings. A range of celebrities including Luke Wilson, Jennifer Aniston, Kim Kardashian and George Clooney have all been spotted here with beautiful dates. While the Ivy isn't known for its food, it is known for its al fresco dining. Celebs often flock to the terrace to relax and canoodle with their significant others.
3. Blue Hill, NYC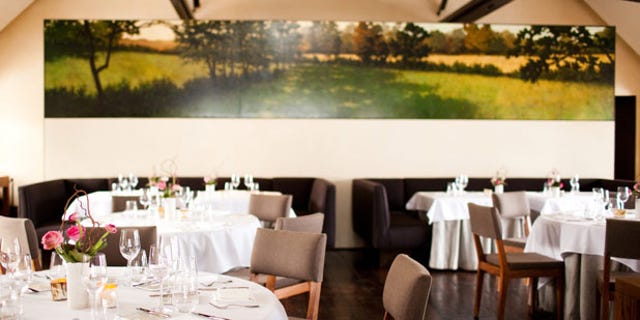 Blue Hill is one of the most beloved farms-to-table restaurants in all of the Big Apple and draws quite the crowd when the Obamas choose to dine there. Celebrity couples like Jennifer Aniston and Justin Theroux enjoy the fresh vegetable plates, amazing wild game and a killer wine list. The 55-seat bistro is often packed and can take up to a month to grab a great spot, unless you have some star power behind you while making reservations.
4. Marea, NYC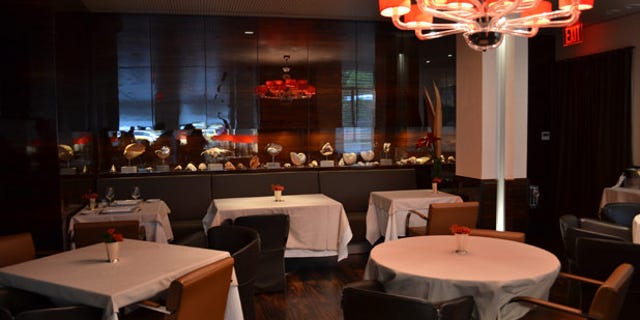 Michael White's fine dining concept, Marea, draws only the highest class of celebrity couples who aren't just looking to be seen but to also dine on some of the best quality seafood in town. Sarah Jessica Parker and husband Matthew Broderick, Jay-Z and Beyonce and President Barak Obama and first lady, Michelle, have all sampled the cuisine. The astice; a dish consisting of lobster, burratta, eggplant al funghetto and basil, is a clear favorite for celeb and non-celebs alike.
5. The NoMad, NYC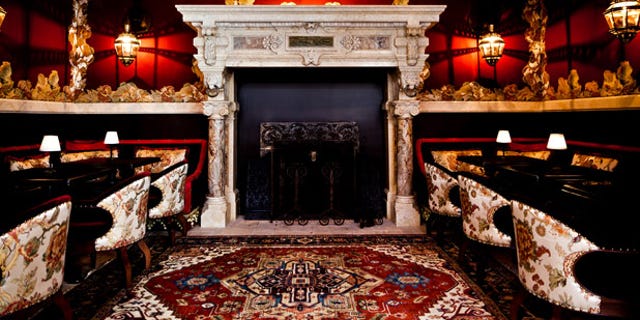 Jennifer Aniston and Justin Theroux surely get around and they haven't missed this happening hot spot, The NoMad. The hotel's restaurant is gaining fame and notoriety for its chicken-for-two dish stuffed with brioche, black truffles and foie gras. President Obama has also checked out the eatery as well as other celebs such as Coco Rocha, Kanye West and Katie Holmes.
See the full list of hot celebrity date spots.
More from The Daily Meal
18 Celebrities with Awesome Food Feeds
15 Celebrities' Fast-Food Favorites
10 Inspiring Celebrity Weight Loss Stories