Hong Kong supermarket's $22 strawberry sparks internet backlash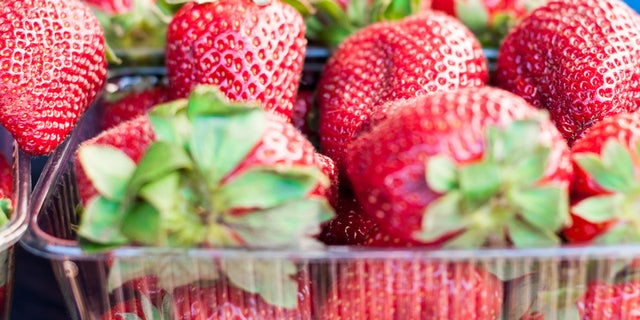 Whole Foods made headlines for charging its customers $6 for "asparagus water," but they've got nothing on the CitySuper grocery store in Hong Kong.
According to Time, the upscale market is charging 168 Hong Kong dollars — or just under $22 — for a single strawberry.
The Premium Kotoka strawberry, which CitySuper imports from Nara, Japan, is advertised as a "rare" delicacy, and boasts "good acidity and rich sweetness."
Each piece of fruit also comes in its own Kotoka Strawberry Gift Box, surrounded by a protective nest made of foam and straw.
The gift box, however, has recently come under fire from the Hong Kong Moms Facebook group, as well as many other social media users who disapprove of item's "wasteful" packaging.
Amid the criticism, a representative for CitySuper explained to the Hong Kong Free Press Wednesday that "the strawberry gift box was imported from Japan with its original packaging given its premium grade, rarity and fragility for quality protection."
He further defended the price, adding that Kotoka strawberries "are considered as delicacies of limited quantity and they are handpicked to ensure only the highest quality ones are harvested."
KFC SINGAPORE ROLLS OUT THE 'CHIZZA,' A CHICKEN-PIZZA HYBRID
This isn't be the first time a highly-prized Japanese fruit has sold for an incredible sum of money. In July 2016, a bunch of Ruby Roman grapes sold at auction for nearly $11,000, and two Yubari melons once went for more than $15,000 in 2013.