Hershey's releases first new flavor in over 20 years, and it isn't chocolate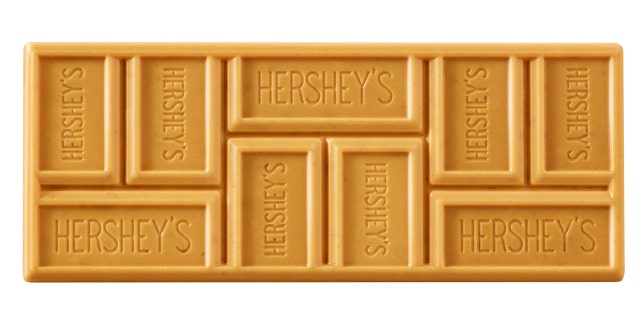 For the first time in over 20 years, there will be a new Hershey's bar on the shelves. The candy company is adding Hershey's Gold, the fourth flavor in its current lineup, which will be available starting Dec. 1.
Hershey's Gold isn't technically chocolate, but sounds just as sweet, as it's made with caramelized crème that feature salty peanut and pretzel bits to give consumers a buttery taste topped off with a creamy and crunchy finish, according to the press release.
CHOCOLATE MILK IS TOO CONFUSING FOR NEARLY HALF OF AMERICAN ADULTS, SURVEY FINDS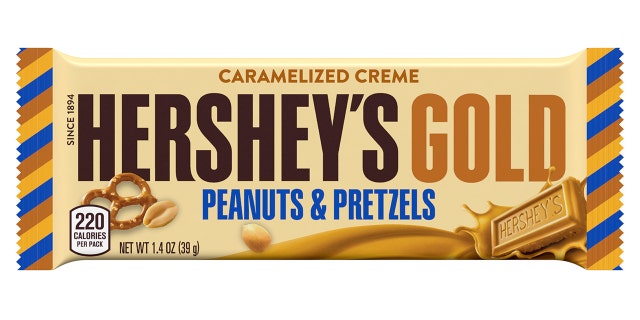 "The buttery, sweet taste of Hershey's Gold bars provides an entirely new way for consumers to enjoy our brand," said Melinda Lewis, senior director/general manager of Hershey's Franchise at The Hershey Company. "We use a proprietary cooking process to transform the white creme into a golden bar by caramelizing the creme, which helps maintain a sweet, creamy taste."
Hershey's released their first bar, in milk chocolate, in 1900, followed by Hershey's Special Dark chocolate in 1939 and Hershey's Cookies 'n Crème in 1995. The new Hershey's Gold bar is being released in conjunction with the 2018 Olympic Winter Games in PyeongChang, marking the beginning of the 100-day countdown until they kick off in February.

FOLLOW US ON FACEBOOK FOR MORE FOX LIFESTYLE NEWS
Hershey fans who want to take their love of the brand to the next level, however, can also visit the newly-opened Melt Spa near Hershey's park, where patrons can indulge in chocolate treatments like dark chocolate body wraps, dark chocolate sugar scrubs, cocoa facials and cocoa massages.