Hershey just got into the beef jerky business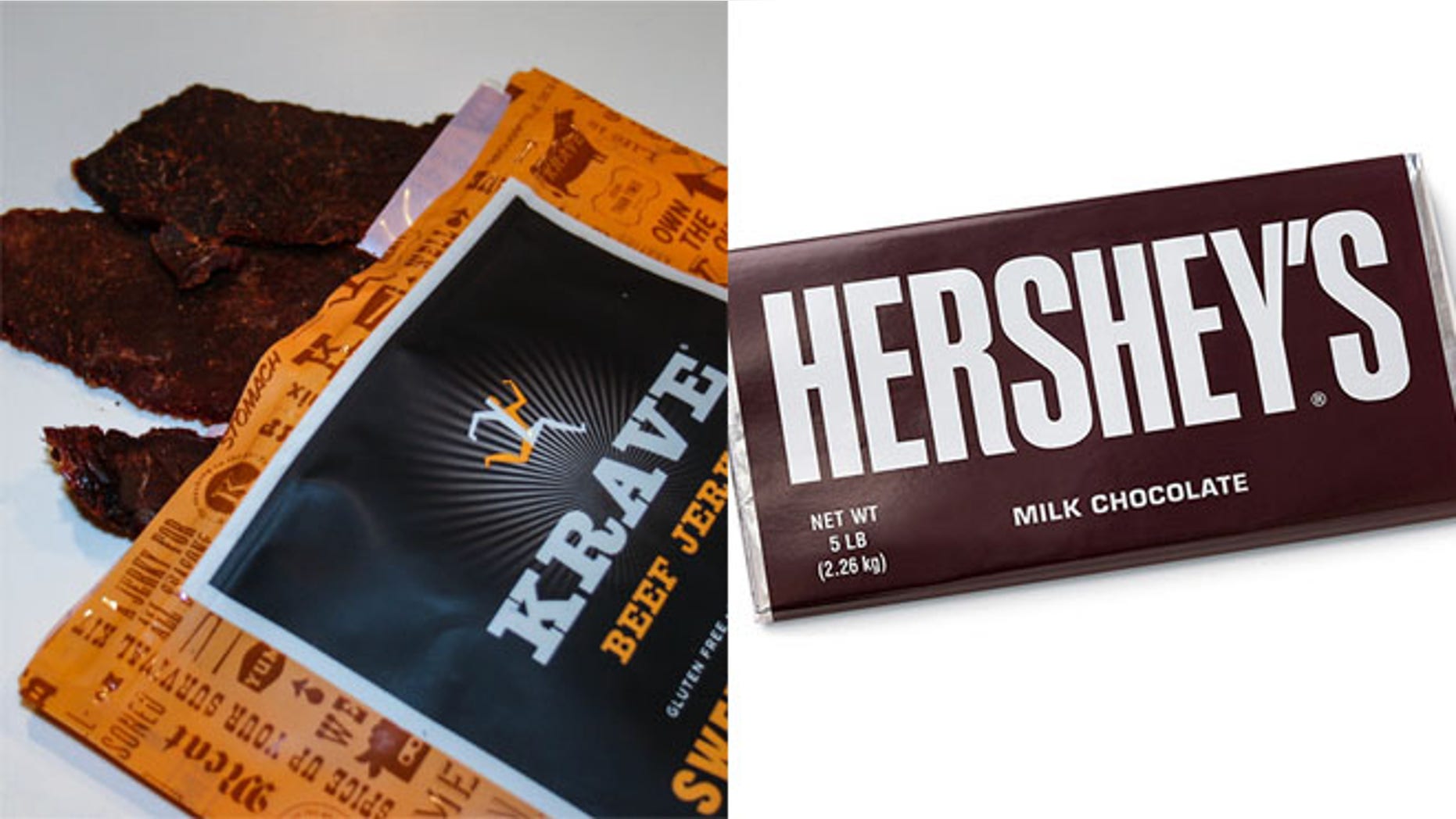 The country's biggest chocolate maker is spreading its snack food wings to try tempting customers beyond the traditional checkout line or candy aisle.
Hershey announced it bought meat snack producer Krave Pure Foods Inc.—producer of gourmet, all-natural meat snacks, Reuters reports.
The company announced the purchase in a statement Thursday saying the deal will allow the company to "tap into the rapidly growing meat snacks category."
Meat snacks are a $2.5 billion industry, growing by an average of 10 percent a year from 2010 to 2014, said chocolate company.
"The KRAVE brand delivers on portable and protein nutrition while also understanding consumers' food preferences, including the desire for simple ingredients and transparency, something that is also a part of Hershey's strategic vision," said Michele G. Buck, president of Hershey's North America.
Krave -- founded in 2009 by CEO Jonathan Sebastiani, a California winemaker who was looking for protein-filled snacks while training for the New York City marathon -- specializes in a variety of flavored beef, turkey and pork jerky, including Black Cherry Barbecue Pork Jerky, Basil Citrus Turkey Jerky and Chili Lime Beef Jerky.
So is chocolate-dipped beef jerky on the horizon?
Sebastiani, who will remain head of the company, told CNNMoney that although it sounds delicious, there are no immediate plans for that type of product-- yet.