Heinz releases new Mayochup condiment just in time for summer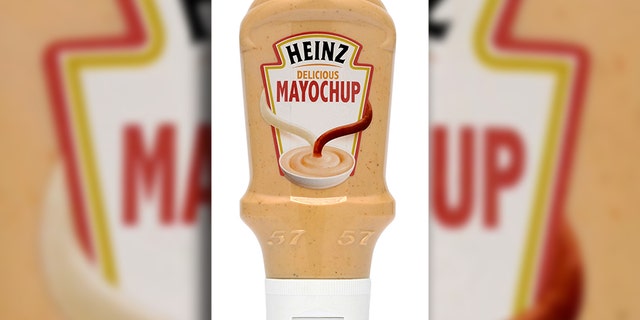 Heinz released some exciting news for condiment lovers who struggle to find that perfect ratio of ketchup to mayonnaise – they created their own pre-blended Mayochup.
The Mayochup, which is also known as Fry Sauce, Fancy Sauce or other variations of "sauce," is a signature blend of Heinz Ketchup mixed with new Heinz Real Mayonnaise.
8 MISTAKES YOU MAKE WHEN GRILLING BURGERS
According to the press release, the spread has been gaining a lot of traction online from people who are eager to try the combination, especially with summer grilling season around the corner.
However, those mayonnaise and ketchup purists can rest easy – the pre-mixed Mayochup is only available in the Arab Gulf states for now. There are plans to roll the mix out in America, but only if the condiment drums up enough interest.
Nicole Kulwicki, Director of Marketing for Heinz said in a statement, "Heinz Mayochup will not be launched in the U.S. unless we get 500K votes. We look to America's condiment lovers to tell us if this is something they want or if they prefer to remain Heinz Mayonnaise and Ketchup purists."
FOLLOW US ON FACEBOOK FOR MORE FOX LIFESTYLE NEWS
To be one of the 500K votes to bring Mayochup stateside, follow this link.
Until then, Americans will just have to make their own blend with Heinz Ketchup and the newly launched Real Mayonnaise, made with 100% cage free eggs, that has already rolled out to stores.