Healthy Easter basket alternatives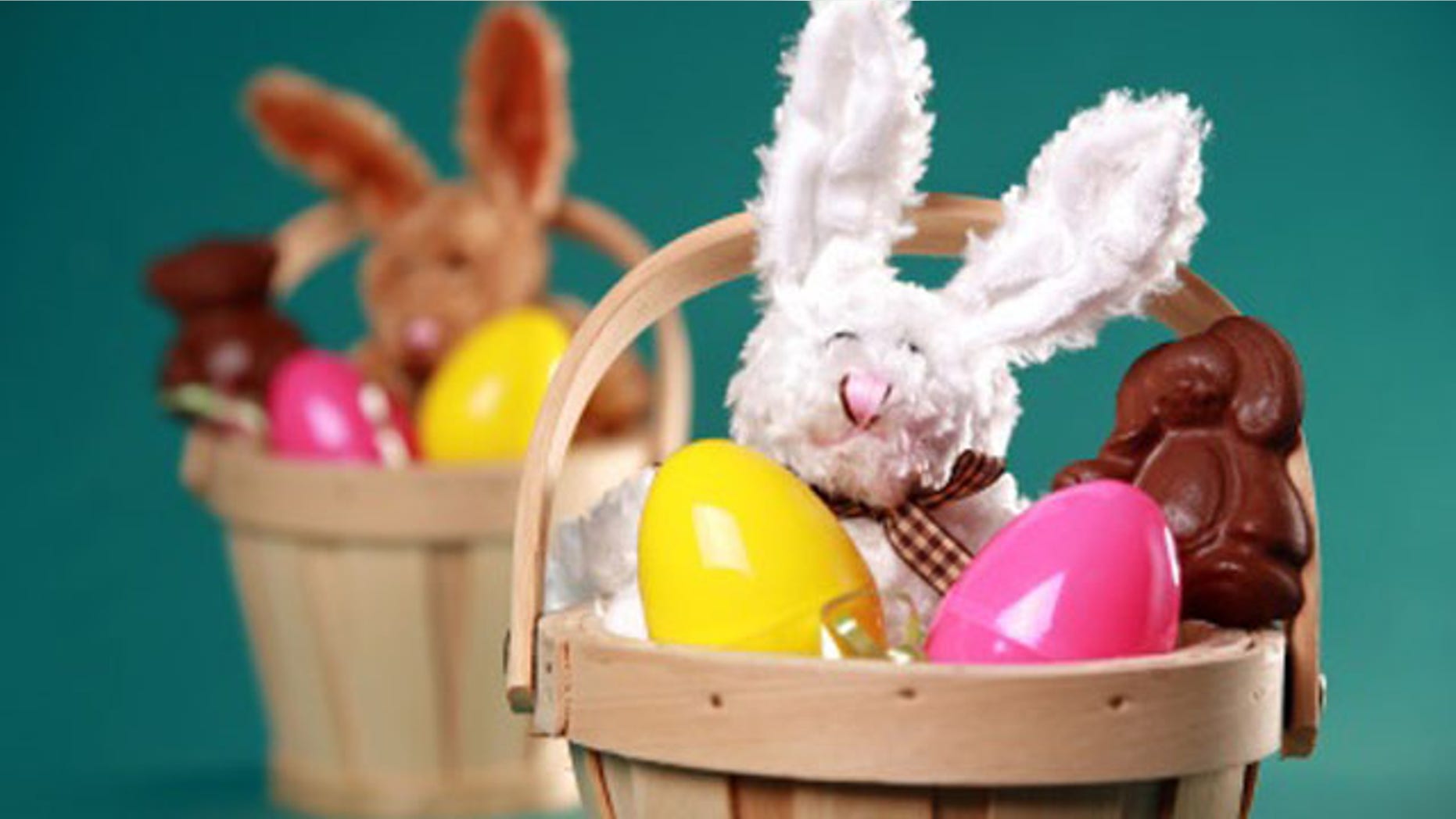 Just looking at chocolate bunnies, caramel-filled eggs and sugary marshmallows may be enough to give you a toothache. If you want to give your family and friends a break from the cavities and calories, here are seven scrumptious non-candy snacks to include in your Easter baskets.
Dried fruit
Dried fruit is a versatile, healthy way to sweeten the holidays. You can mix and match dried fruits to create your own personalized packs. Dried fruits range from crisp apples or banana chips to soft and chewy dried apricots. More choices include dried mangoes, figs, cranberries and kiwis. These scrumptious snacks add a punch of vitamins and color to your basket.
Pretzels
Whole grain pretzels offer a healthy crunch to your Easter basket. Replacing candy with pretzels means giving the gift of fiber. While traditional pretzels and pretzel sticks are delicious snacks, you can jazz things up a bit with peanut-butter filled pretzels, yogurt pretzels or a pretzel mix. For a personal touch, try baking homemade pretzels, which you can even twist into the shape of a bunny.
Bunny-shaped graham crackers
Bunny-shaped graham crackers are a festive and high-fiber addition to your Easter basket. To satisfy the whole crowd, these whimsical little cookies come in different varieties, including traditional honey, chocolate chip, cinnamon and chocolate. You can also find gluten-free versions of these tasty treats.
Nut mix
Nuts are bursting with both protein and flavor, and a nut mix provides a fun variety snack. You can buy prepackaged nut mixes or create your own medleys wrapped in colorful goody bags. Popular nut choices include walnuts, almonds, pecans, cashews, hazelnuts and pistachios. Simply add the nuts to a small cellophane or paper bag, tie with a ribbon and add to your basket.
Pudding cups
Sugar-free pudding is a low-calorie alternative to candy, as you can find a wide variety of pudding flavors to suit any palate. From traditional chocolate and vanilla to pistachio and butterscotch, pudding cups will satisfy your sweet tooth without the sugar-induced lethargy. To make your pudding cups extra special, apply stickers or a card to the top flap. If you are a whiz in the kitchen, try making your own homemade pudding, then package each serving in small jam jars.
Dark chocolate
The holiday may not feel like Easter unless you have at least some chocolate. If you absolutely must have chocolate, opt for dark chocolate. Dark chocolate contains antioxidants, many of which are lost in the processing that creates milk and white chocolate. Although dark chocolate offers some health benefits, include only moderate amounts in your baskets.
Vegetable crisps
Your healthiest bet would be slicing and packaging fresh vegetables, but if you are running low on time, vegetable crisps are a great compromise. Instead of serving high-fat and nutritionally empty potato chips, choose a low-fat brand of vegetable chips, which provide happy snackers with vitamins A and C. For an even healthier option, look out for baked vegetable chips, which usually cut down on the oil content.