Healthiest McDonald's Happy Meal menu items
Enjoying a McDonald's Happy Meal is one of the great childhood memories for many of us, because not only did it come in that awesome box, not only was it full of food just for us, it also contained an awesome toy.
Over the years, McDonald's has taken pains to offer healthy options, especially for kids, and today happy meals come with the option of apple slices, a clementine, or low-fat strawberry yogurt as well as fries. Sodas are no longer a part of the Happy Meal; drink options now include fat-free chocolate milk, low-fat white milk, or apple juice.
Looking for the healthiest options? Here are a few Happy meal options that your kids will still enjoy.
1. 4-piece Chicken McNugget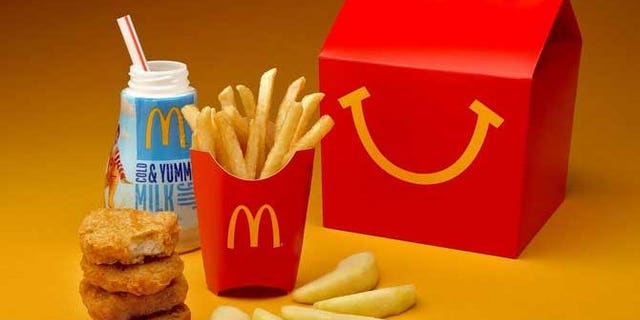 A four piece McNugget has 190 calories and 360 mg of sodium. Compare that to a Cheeseburger which has 290 calories and 680 mg of sodium.
2. Apple Slices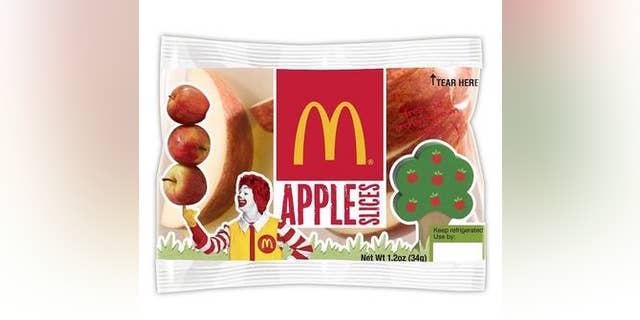 Who wants apples when you can have fries, right? The chain started rolling out healthier sides years ago and there's a big difference between the fruit options and traditional burger accompaniments. A pack of McDonald's apple slices has just 15 calories compared to 110 calories in the Kid's Fries. Yogurt is another healthy option at just 50 calories and less than a gram of fat.
3. Apple Juice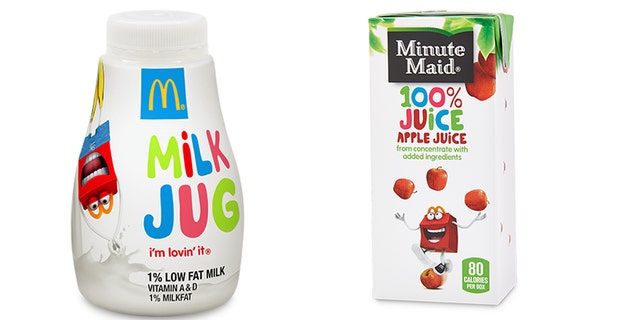 Soda, milk or juice? Kids have a lot of choice now but it's not always easy to know which is best. While diet soda has zero calories, it also has zero nutrition and caffeiene plus kids is usually not a good idea. Though sugary, apple just has just 80 calories. Low-fat milk, with calcium and protein, has 100 calories.
See more healthy Happy Meal options.
More from The Daily Meal
What's So Mighty About McDonald's Mighty Kids Meals?
What Was On McDonald's Original Menu?
11 Things You Didn't Know About McDonald's