Heading to the GOP Convention? Chow down at Cleveland's best restaurants
It may already be established as the Rock and Roll Capital of the World, but Cleveland has a restaurant scene best described as "burgeoning."
The city's status as host of the four-day Republican National Convention will no doubt help the masses discover this mecca of unerrated eateries. To avoid the convention crowds, stay outside a two-mile radius of the Quicken Loans Arena.
And if you're Donald Trump, don't even try to get a table at any of the eateries owned by celebrity chef Michael Symon who has publicly declared the GOP candidate is not welcome. For the true foodie, however, there are no obstacles too great to overcome in the pursuit of the perfect meal. The following restaurants are sure to put Cleveland on America's culinary map.
1. The oldie but goodie.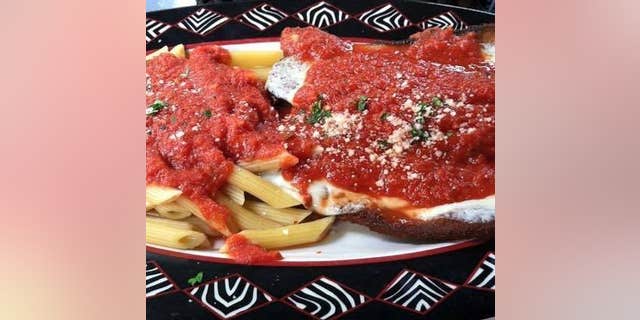 Just two years shy of its centennial, Cleveland's oldest restaurant has been serving its famous spaghetti since the last time the Republican National Convention was in town (1924). Originally founded as a speakeasy during the Prohibition era, Guarino's serves liquor (today, legally), in addition to the authentic Italian-American entrees that still entice customers. Making reservations at dinnertime is an absolute must. Ask to sit in the multilevel garden patio and don't over do it on the delicious "stale" bread served with dinner-- you want some room for dessert. You can't leave Cleveland's Little Italy until you've tasted the tiramisu. Open for lunch and dinner seven days a week.
2. The new and novel.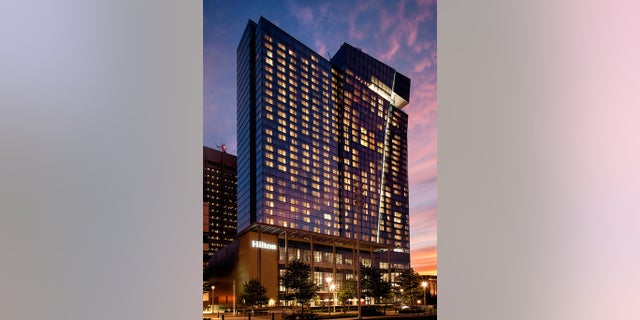 Now in its second month of service, The Burnham is one of the most recent additions to Cleveland's restaurant scene. This partnership between Zack Bruell, Cleveland's MVP restaurateur for the past three decades, and the new Hilton Cleveland Downtown is already creeping up on a 5-star rating on Open Table. Ohio native and Chef de Cuisine, Ryan Beck, incorporates ingredients from his farming background and French-born executive chef, Maxime Kien, completes the eclectic menu with flavors from the Cote D'Azur. Ask for a table on the outdoor terrace to take in views of the Cleveland Mall and the downtown public park designed by Daniel Burnham for whom the restaurant is named. This open kitchen concept is open for breakfast, lunch and dinner.
3. The best new Italian.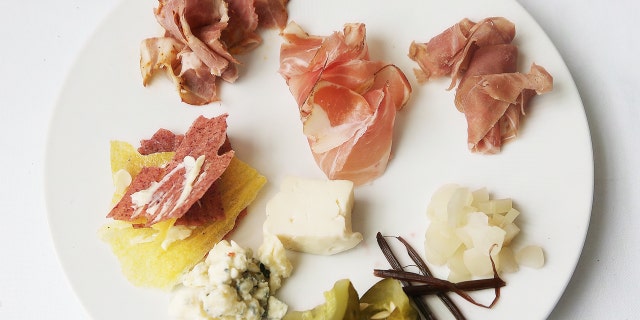 Jonathon Sawyer's celebrated restaurant, The Greenhouse Tavern, may be closed during the convention (Twitter is renting it out as a hub space) but the James Beard Award-winning chef's Italian restaurant, Trentina, will be open for business. Highlights on the Cleveland native's menu include artisanal pizzas—prepared using local ingredients and cooked in the backyard outdoor pizza oven—pickled fingerling potatoes, home-grown flavored finishing salts and bread served with edible butter candles. Located in Cleveland's colorful University Circle and serving brunch, lunch and dinner.
4. The institution.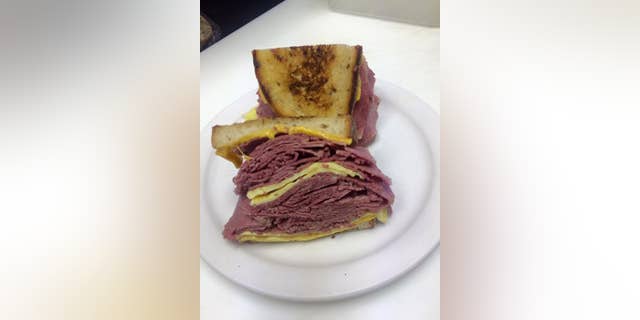 A C-town "institution," Slyman's Deli is a culinary pit stop for anyone who has finishing Cleveland's biggest--and best-- corned beef sandwich on their bucket list. President George Bush dropped in for a surprise visit in 2007 and ordered the famous $14 sandwich. Plan on waiting in line; this hole-in-the-wall joint is quite popular. Normally open for breakfast and lunch but during the convention, July 18-21, Slyman's will be open for special hours from 6 a.m. – 8 p.m.
5. The state's first microbrewery.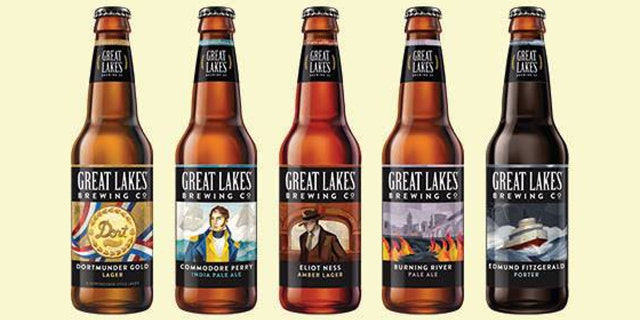 Ohio's first microbrewery received a very warm welcoming from Cleveland. Great Lakes Brewing Company is already ranked #6 on TripAdvisor, and its brewpub's food is almost as beloved as what's on tap. The menu includes novelties like peanut butter and Cleveland fig jam sandwiches, homemade tater tots and Ohio City Pasta black pepper linguine. In a nod to the convention, Great Lakes Brewing Company held a Hop the Vote election and created a non-partisan all-American Ale. The brewpub and gift shop will be open for extended hours July 17-21.
6. The best Mexican.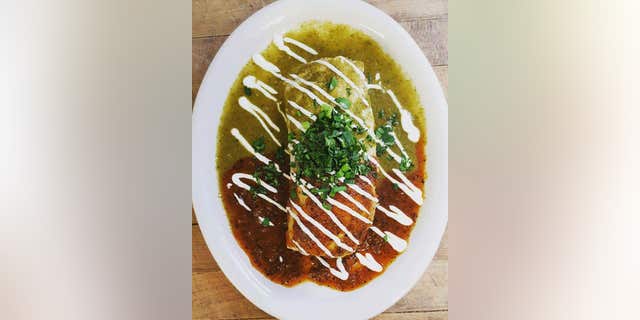 "Build tacos, not walls," reads the Momocho menu poking fun at Donald Trump. Don't be fooled though, this funky modern Mexican establishment (ranked #7 out of Cleveland restaraunts on TripAdvisor) serves more than street tacos. During the convention, special menu additions include classic huevos rancheros and "El Thermindor"—baked lobster with apricot tequila con crema and chile rajitas. Normally open Tuesday-Saturday, Momocho will be open Monday-Sunday during the convention.
7. The most memorable meal.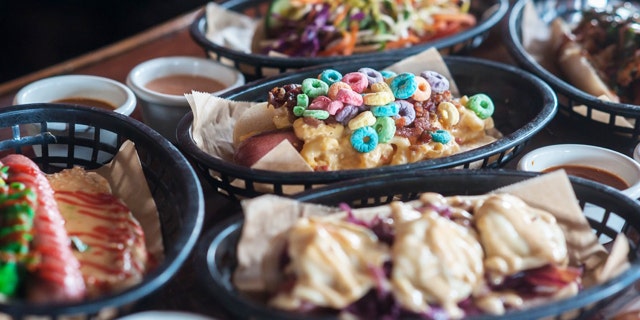 Apparently, offering fruit loops, vodka sauerkraut and alien relish on hotdogs can earn you 4.5 stars on Yelp. Between its gourmet, Blue Ribbon meat hotdogs, never-ending menu of unthinkable toppings and basement events—live music, pinball league and comedy shows—Happy Dog is one of Cleveland's most memorable meals. On Friday, July 22, Happy Dog Detroit Ave. (the original location) is hosting an enlightening GOP panel discussion, RNC in CLE. Both Happy Dog locations are open seven days a week for lunch and/or dinner.
8. And if you just want to avoid Donald Trump altogether...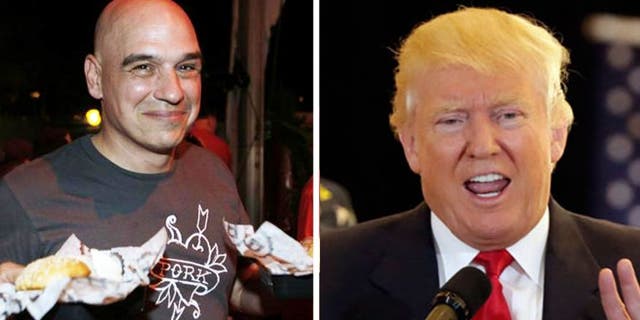 Any true food fan knows that when you make a trip to Cleveland, you've got to go to a Michael Symon joint. The Food Network star is best known a true meat man, with several restaurants including his local chain B Spot Burger, lauded eatery Lola Bistro and the newly opened barbecue joint Mabel's. Symon may have banned Trump from his restaurants but he can't turn away all republicans. A visit to one of these hot spots is a must in The Forest City.