Harvard professor sorry over viral, $4 feud with Chinese restaurant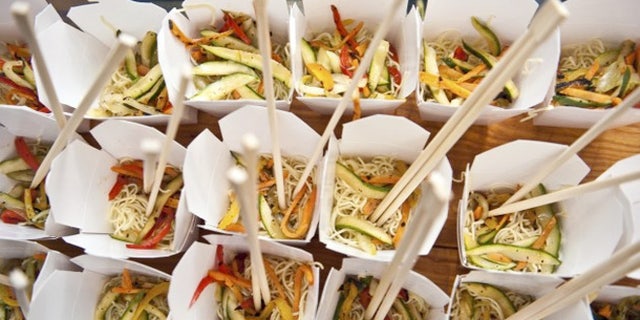 It took him a little longer than the rest of the world, but a Harvard business professor has concluded that he was a total jerk to the owner of a Boston-area Chinese restaurant over a $4 dispute.
Ben Edelman, who teaches a class in the Negotiation, Organizations & Markets unit of Harvard Business School, issued an apology to Ran Duan after reading his own emails - the petty missives that went viral and prompted scorn from around the globe. Edelman was so incensed when his take-out order from Sichuan Garden restaurant in Brookline cost $57.35 instead of $53.35 because of an outdated online menu that he engaged in a mind-numbing campaign of complaints and threats against Duan. First he demanded to be refunded triple the $4, then he warned that he would go after Duan in court.
"I have already referred this matter to the appropriate legal authorities in order to attempt to compel your restaurant to identify all consumers affected and to provide refunds to all of them, or in any event to assure that an appropriate sanction is applied as provided by law," Edelman writes.
The restaurant owner, who emigrated from China with his parents when he was 3, has run Sichuan Garden since the early 1990s. He apologized, offered a refund and, when he seemed to have no other recourse, went public with the bizarre email exchange.
"I personally respond to every complaint and try to handle every situation personally," Duan told Boston.com. "I have worked so hard to make my family proud and to elevate our business. It [the email exchange with Edelman] just broke my heart." Though he has been able to open two successful restaurant locations, he admits that keeping his marketing and digital initiatives up to date has been limited given his budget.
It was only after the emails went viral that Edelman appears to have realized he went a little overboard. On his website, he apologized.
"Many people have seen my emails with Ran Duan of Sichuan Garden restaurant in Brookline," Edelman wrote. "Having reflected on my interaction with Ran, including what I said and how I said it, it's clear that I was very much out of line. I aspire to act with great respect and humility in dealing with others, no matter what the situation. Clearly I failed to do so. I am sorry, and I intend to do better in the future.
"I have reached out to Ran and will apologize to him personally as well."
The wacky incident began after Edelman noticed that $1 had been added to each of the four items he ordered, bringing his total to $57.35.
Instead of letting it go, the associate professor started a virtual attack on Duan's family-operated restaurant, demanding reimbursement and more.
"Under Massachusetts law it turns out to be a serious violation to advertise one price and charge a different price," Edelman wrote. Through a loophole in Massachusetts General Law, Section XV, Chapter 93A, Section 9, Edelman demanded Duan pay him back triple the overcharge-- $12 for damages.
Duan was at first very apologetic and eventually agrees to reimburse the original $4. As the email chain progresses, he explains that his website has not been updated to reflect current menu prices. He also says he will get "the company that designed the website" to make changes as soon as possible. But Edelman does not back down.
Edelman, who also works as a consultant for companies like Microsoft and Universal Music on "preventing and detecting online fraud (especially advertising fraud)," claims that he has contacted the appropriate legal authorities of Brookline, Massachusetts but no one has yet reached out to Duan directly. The email exchange concludes with Duan telling Edelman that he will refund the professor "50% off his total meal bill if the authorities see fit."
After such a heated exchange you might expect that Edelman was unsatisfied with his meal. Not quite.
When Boston.com asked the professor/consultant how the food was, he simply replied, "It was delicious."
As of Wednesday morning, the website for Sichuan Garden was down, although its Yelp page was still up.
The e-mail exchange can be read in its entirety on Boston.com.