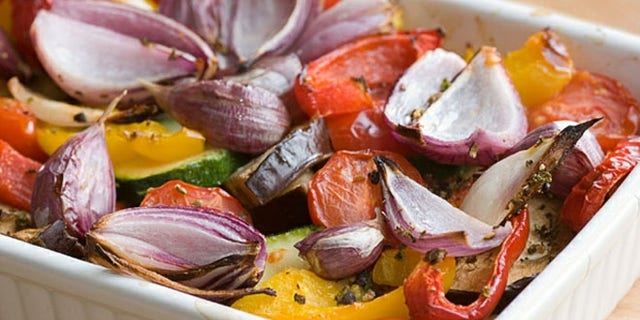 Grilling outdoors with family and friends is one of the best parts about the summer, but attending gathering after gathering can be hard on your diet, as it's hard to avoid snacking, eating heavy mayonnaise-based salads, and drinking beer or sugary drinks. While there's nothing wrong with having a good time, if the good time stops you from feeling good, well, then that's a problem.
To avoid feeling badly about the fun times spent with friends and family, we've turned to Allison Stowell, a dietician for "Guiding Stars," to share some helpful tips on how to enjoy backyard barbecues without the guilt. The basics? Incorporating more healthful foods that are packed with whole grains, fiber, minerals, and vitamins to keep you feeling full and satisfied.
Along with her helpful tips, she's shared a couple of recipes to get you started on the right track. Enjoy and happy eating!
1. Portion Out
Stowell says to "never eat directly from the chip bowl." Instead, she suggests portioning out what is your ideal amount to eat and that will decrease your chances of overeating.
2. Stay Hydrated
It's often said that people turn to food because they mistake thirst for hunger. On a similar note, Stowell recommends staying hydrated with calorie-free, refreshing drinks like water, seltzer, and Crystal Light Pure or other mixes.
3. Add Grilled Vegetables as a Side
Instead of loading up on potato salad or carb-filled side dishes, Stowell suggests balancing out the meal with a side of grilled vegetables instead.
Click here for more guiltless grilling tips.
More from The Daily Meal:
Chef Tom Colicchio's Grilling Tips and Essentials

How to Build a Ridiculously Expensive Kitchen

Making Potato Salad Healthier

9 Steps to Successful Deep-Frying

How to Make a Better Cupcake