Got 'cue? America's ultimate barbecue festivals 2016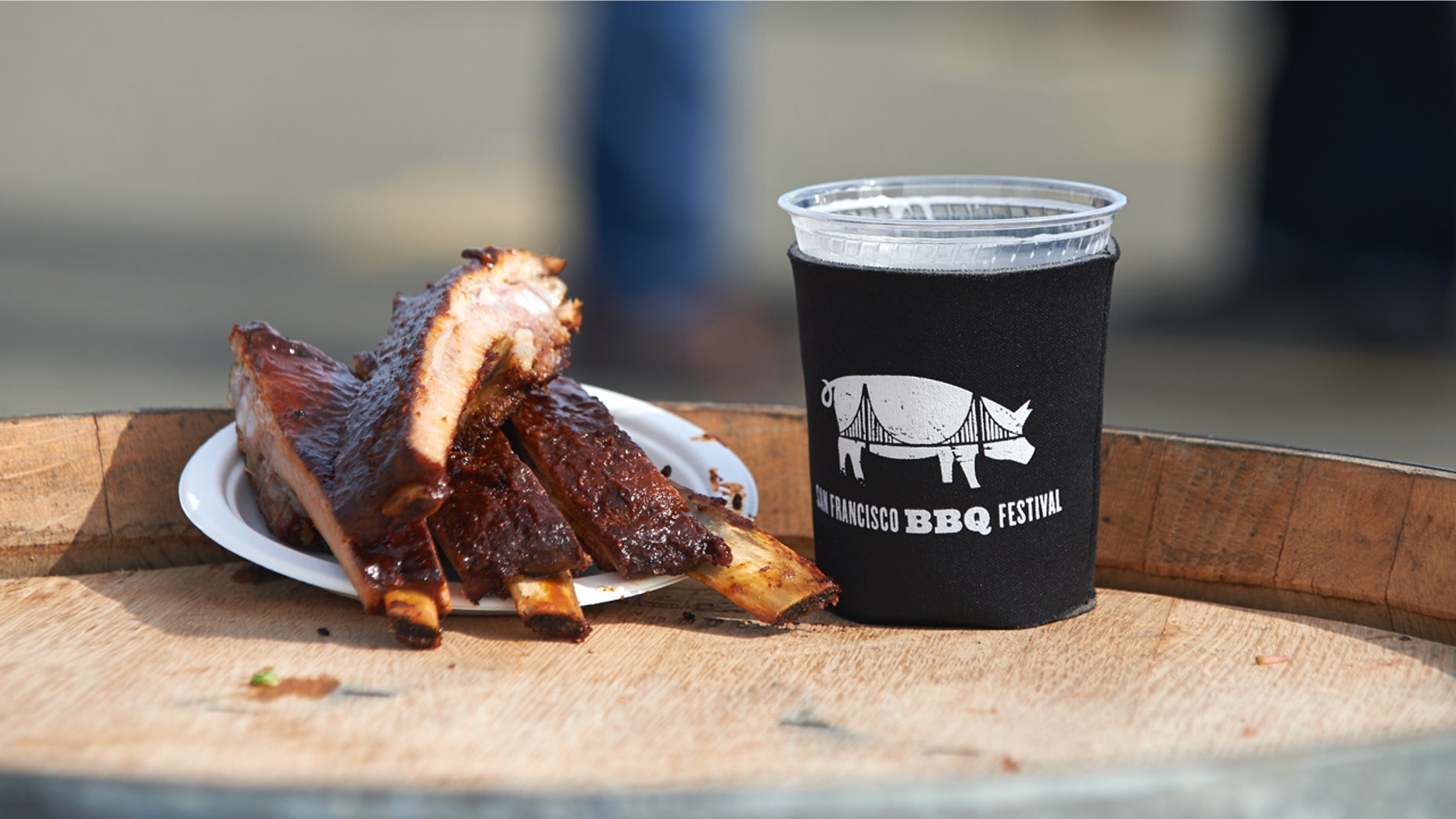 Barbecue isn't just a food. From the smoky aromas, to the spicy rubs and even the sauce running down your face, it's an experience. In a country as big as the U.S., it's not surprising there are so many styles—from sweet and tangy pulled pork to dry-rubbed beef brisket rubbed or chicken doused in a traditional tomato-based sauce.
Do you have a hankering for some real barbecue this summer? Pack your bibs and moist towelettes and pick your poison—or just sample every sauce and style-- at the country's best barbecue festivals.
1) Sun BBQFest
Uncasville, Conn.
June 11-12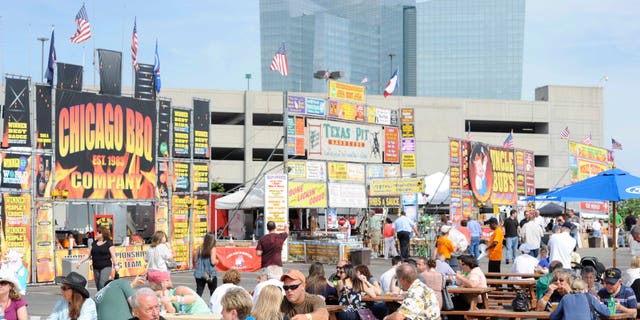 Think you've got what it takes to crown the best barbecue? You be the judge at this festival where People's Choice determines the winners of "barbecue battles" for best wings and ribs. In between sauce showdowns, take a class at the on-site Weber Grill Academy or camp out for the best seats for Saturday night's fireworks show.
Don't Miss: Barbecue demos with celebrity chef, "Barbecue Pitmasters" judge and four-time barbecue world champion, Myron Mixon.
Fort Wayne, Ind.
June 16-19
For the past 18 years, some 40,000 rib fanatics have gathered at Fort Wayne's BBQ RibFest to feast on 50,000 lbs of meat. Ribs are the main attraction, but there's also a Coors Light stage where attendees can listen to an impressive lineup of blues bands. The festival is free until 5:30 p.m. so it pays to be an early bird here.
Don't Miss: The 4th Annual RibFest 5K Run/Walk on Saturday, June 18. Participants get a t-shirt featuring a pig running with a spatula.
Chicago, Ill.
July 15-17
Now in its fourth year, this riverfront festival is expected to appease the appetites of 40,000-plus attendees. Participating barbecue institutions include Dinosaur BBQ, Hogapalooza, Bub City and 17th Street BBQ—a three-time world champion.BBQ master Myron Mixon will also be on hand for cooking demos.
Don't Miss: Concerts by a lineup of country music superstars including the likes of Big & Rich, Phil Vassar, Billy Currington and Old Dominion
4) Grace Jamaican Jerk Festival
New York, N.Y.
July 17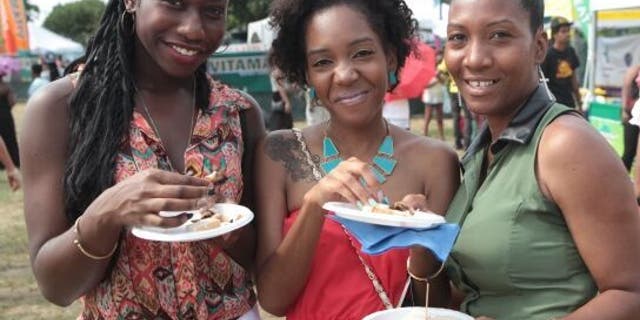 The Big Apple's largest Caribbean food festival attracts more than 20,000 attendees who flock to Queens to sample this imported style of barbecue. Jerk is a spicy rub with roots in Jamaica—most often served as a chicken dish. Now in its 6th year, the event's crown jewel is a quickfire cooking contest featuring local celebrities.
Don't Miss: Authentic reggae and soca performances on the cultural stage.
Philadelphia, Penn.
July 30
Boasting BBQ-themed fruit smoothies among other meatless options, this festival advertises itself as vegetarian and gluten-free friendly. Of course, there are plenty of options for carnivores who can sample 'cue from more than 40 vendors. Brew lovers are invited to sample dozens of craft beer at the onsite beer garden while kids can ejoy classic carnival rides.
Don't Miss: Purchase the "Full Rack" package including a meet-and-greet with former MLB player and manager, Charlie Manuel who will have his World Series trophy on hand for photo opps.
Long Beach, Calif.
August 19-21
This competition within a competition pits local pitmasters against the best in the country. Three days is barely enough time to experience everything this event has to offer which includes an international food court, petting zoo, bouncy castles, line dancing lessons and live stand-up comedy by Comedy Central veterans.
Don't Miss: The VIP All-You-Can-Eat Rib Village—a BBQ festival rarity—including unlimited meat, drinks, sides and dessert.
Overland Park, Kan.
August 21
Just a few miles southwest of Kansas City, arguably the barbecue capital of the world, the town of Overland is home to one of the country's only kosher barbeque competitions. Competing dishes are prepared according to the biblical laws from Leviticus. While pork is definitely off limits here, categories include beef back-ribs, brisket, chicken and turkey—and they're all mouthwateringly delicious.
Don't Miss: Commentary from the festival's emcee, Simon Majumdar, known as Food Network's "toughest critic" for his judging appearances on "Cutthroat Kitchen" and "Iron Chef America."
Lexington, N.C.
October 22
Drawing more than 100,000 attendees, this larger-than-life festival is so popular that Amtrak trains makes a once-a-year stop in Lexington (pop.18,000) in October. Don't expect to find variety-- the event "celebrates and serves" just one style of barbecue: Lexington style-- pork shoulder slow-cooked over hickory and served chopped with "dip."
Don't Miss: Cheering on the racing pigs at the Hogway Speedway and posing next to the 50-ton hog-themed sand sculpture.
San Francisco, Calif.
October 22
What do Northern Californians know about barbecue? Thanks to its proximity to Silicon Valley, San Francisco's new (now in its second year) barbecue festival brags on its website of having the latest in grilling technology. The Kansas City Barbecue Society-sanctioned event offers a huge incentive-- a $10,000 cash prize for competing teams to serve the tastiest brisket, chicken, pork butt and pork ribs.
Don't Miss: The views and the weather. This is the only event in the Bay Area with the Bay Bridge and AT&T Park as a backdrop.