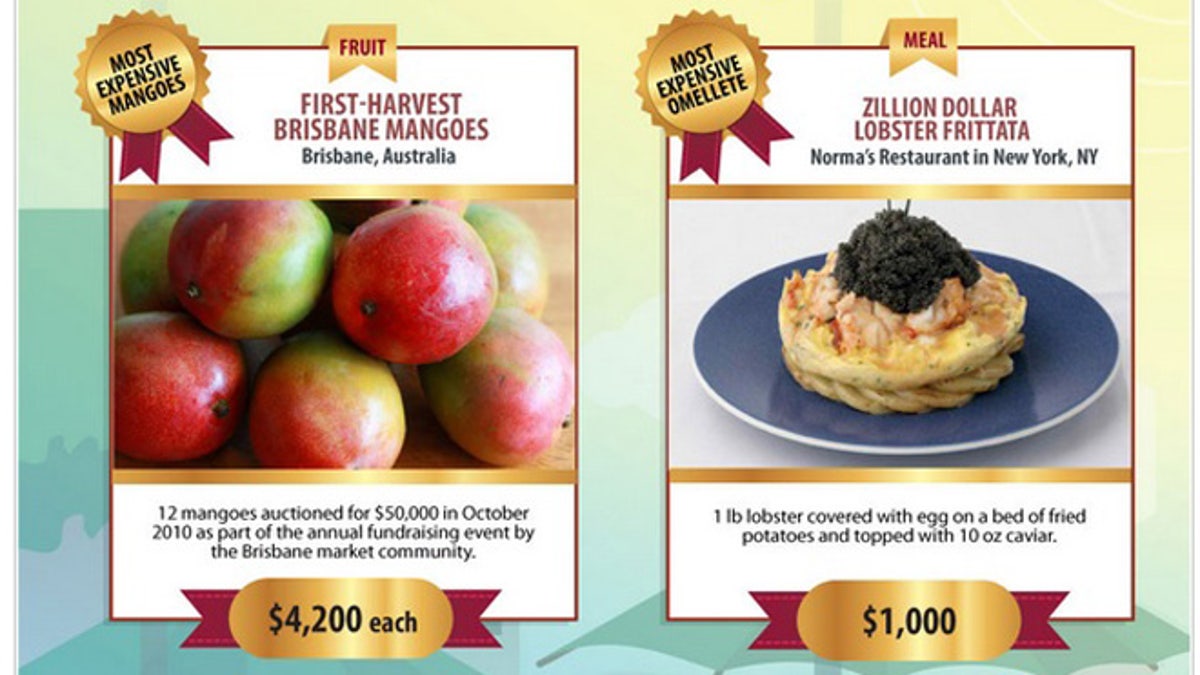 Are you a food-loving jetsetter with money to burn? Take a look at what could be the most expensive day in haute cuisine with a menu that features many of the world's priciest dishes.
Start the day off with a $1,000 omelet from Norma's in New York. Jet to London for a sampling of $25,000 caviar. End the night with $2,700 sushi from the Philippines, topped with Mikimoto pearls.
The infographic is the brainchild of FinancesOnline.com and though they note that many of these dishes were created for charity events like auctions, the opulent menu lends itself to delicious daydreams. Many of the items also come with inedible extras like jewelry, gold trinkets or diamonds—so it's not just about the cuisine.
Consider that the U.S. Department of Agriculture estimates that the average family of four spends between $130 to $250 per week on meals.
The total cost of this extravagant day of eating? $95,065. And that's without the airfare.
No word yet on if any billionaires have set out to try this over-the-top global tasting menu.