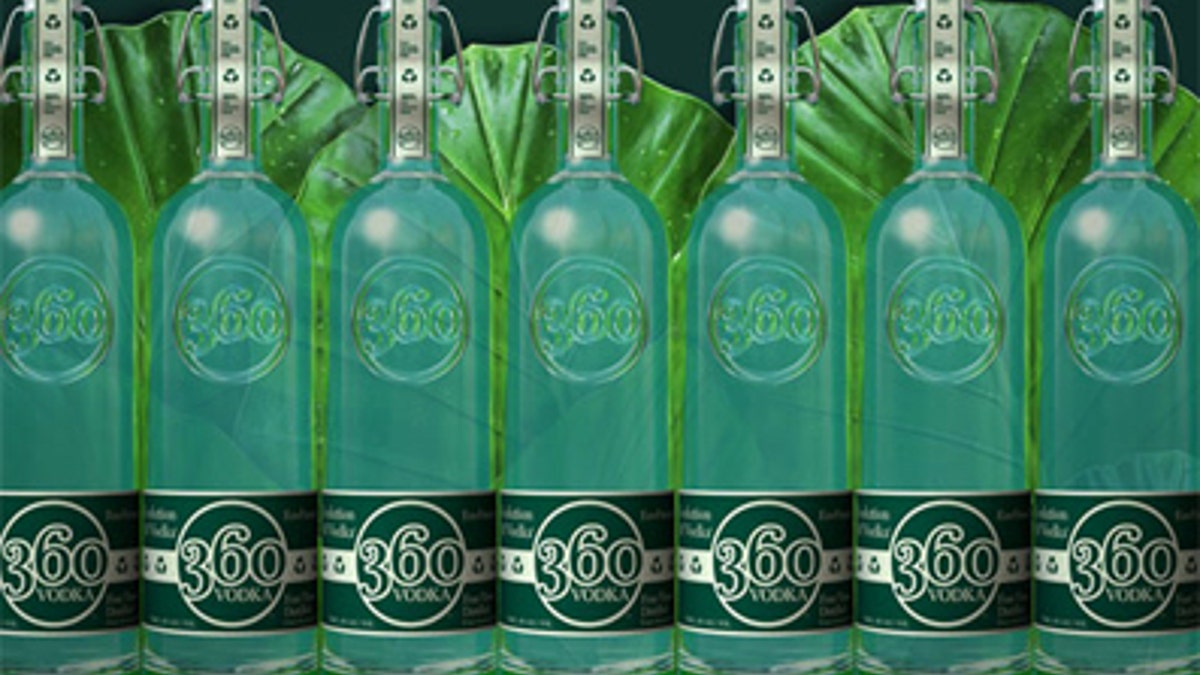 Buying presents for guys can be hard. Every testosterone carrier can present a veritable minefield of mixed signals, insincere compliments on your gift-giving prowess and are often re-gifters just waiting for you to leave the room. How can you be sure to find the right presents for husbands, boyfriends, fathers and sons over the age of 21 alike?
We can help.
Assembled below are a collection of bottles sure to bring a smile to even the craggiest face, and a few accessories aimed at helping any type of man in your life enjoy a great drink this holiday season.
For the man's man – There are only two categories of red-blooded American male. Those who love bourbon, and those who haven't yet tried it. For the holidays, a special bottle is in order for no matter which category the recipient in question falls into. George T. Stagg Antique Collection is a perfect fit. Like a Clint Eastwood/Chuck Norris combo, this 17 year old bourbon is brutally powerful at 143 proof and needs a little water to truly open up. But once it does, it sings. Behind the heat is cinnamon, honey, burnt sugar and all-American apple pie. And at $65 it's a surprisingly good deal.
For the home mixologist – He's already got every liquor imaginable and a collection of antique cocktail shakers that'd put the Smithsonian to shame. So why not get him his own rye barrel so he can conduct experiments with aging liquor and cocktails? Templeton Rye just finished bottling and is offering used barrels for sale direct from the distillery. Pick one up for your favorite armchair distiller and see what insane alchemy ensues.
For the beer man – He's tried everything from Coors to Karl Strauss and is always on the hunt for a new bottle of delicious brew. While a fruit of the month club membership usually elicits groans and eye rolls, a membership to the Rare Beer Club will satisfy even the greatest thirst for microbrews from across this great nation and beyond. Membership comes in a variety of levels and price ranges and each month members receive bottles of obscure and unique microbrews direct to their doorsteps. Impossible to re-gift and a guaranteed hit – who could ask for more?
For the bachelor – A well-made drink can be a quick way into a date's heart, especially with Christmas lights twinkling and a roaring fire. But no drink is finished without an exclamation point. Anyone can do a lemon twist, an orange wheel or pop open a jar of day-glo maraschino cherries. But one would imagine only a man who truly cares would offer up Griottines in a drink. This French cocktail garnish consists of Morello cherries harvested in the Balkans and macerated in kirsch liqueur. They're sophisticated, delicious, and add a dash of romance to holiday cocktails…or ice cream sundaes, for that matter.
For the Greenie – He drives a hybrid, recycles, and only eats locally sourced organic foods. So why not help him make cocktails with low carbon footprints too? 360 Vodka is a new super-premium bottle that uses sustainably sourced ingredients and a recycled glass bottle, and is distilled using an energy efficient process that supposedly reduces fossil fuel usage by 21 percent during the distillation process. In any case, it's smooth as silk and mixes a hell of a martini. And if there's one thing we can all agree on regardless of our stance on global warming, it's that martinis are beautiful things.
For the son – Maybe he just graduated college. Maybe he just bought his first home. Or maybe he just discovered cocktails. Regardless, he needs some tools to mix things up at home. Grab a boston shaker for him like the Glass Recipe Boston Shaker at Sur La Table. Not only does the traditional shaker conduct less heat, thus adding less water to your drink, it also comes complete with classic recipes printed on the glass, making it all sorts of easy to master a few in short order.
For Dad – He's the guy who put together all your GI Joe toys growing up. He's the man who kept a 1971 John Deere running for the last 40 years with duct tape, a set of wrenches and pure gumption. He knows there's a right way and a wrong way to do things and he's sure going to do it right. So why not help him brew some beer the right way and get him a subscription to "Brew?" Publishing eight issues annually, the magazine delves into just how to make virtually any style of beer, no duct tape required.
For the man who has everything – He has a fridge full of wine, a walk-in humidor of the finest cigars and a closet loaded with handmade silk ties. So get him something there's no way he has – Glennfiddich Snow Phoenix Scotch. Last January, snow collapsed some of the roofs at the Glennfiddich distillery, exposing several of the casks to the elements. The malt master salvaged what he could and created a unique non-aged single malt, blending different ages and finishes that included American oak and sherry casks. Plus, it's only available in duty-free shops. So find someone willing to let TSA agents touch their junk to help make the holidays special for that hard to buy for guy.
Next week: BYO's list of Gifts for Gals