Gift bags for Oscar nominees valued at $100,000, filled with candy and drinks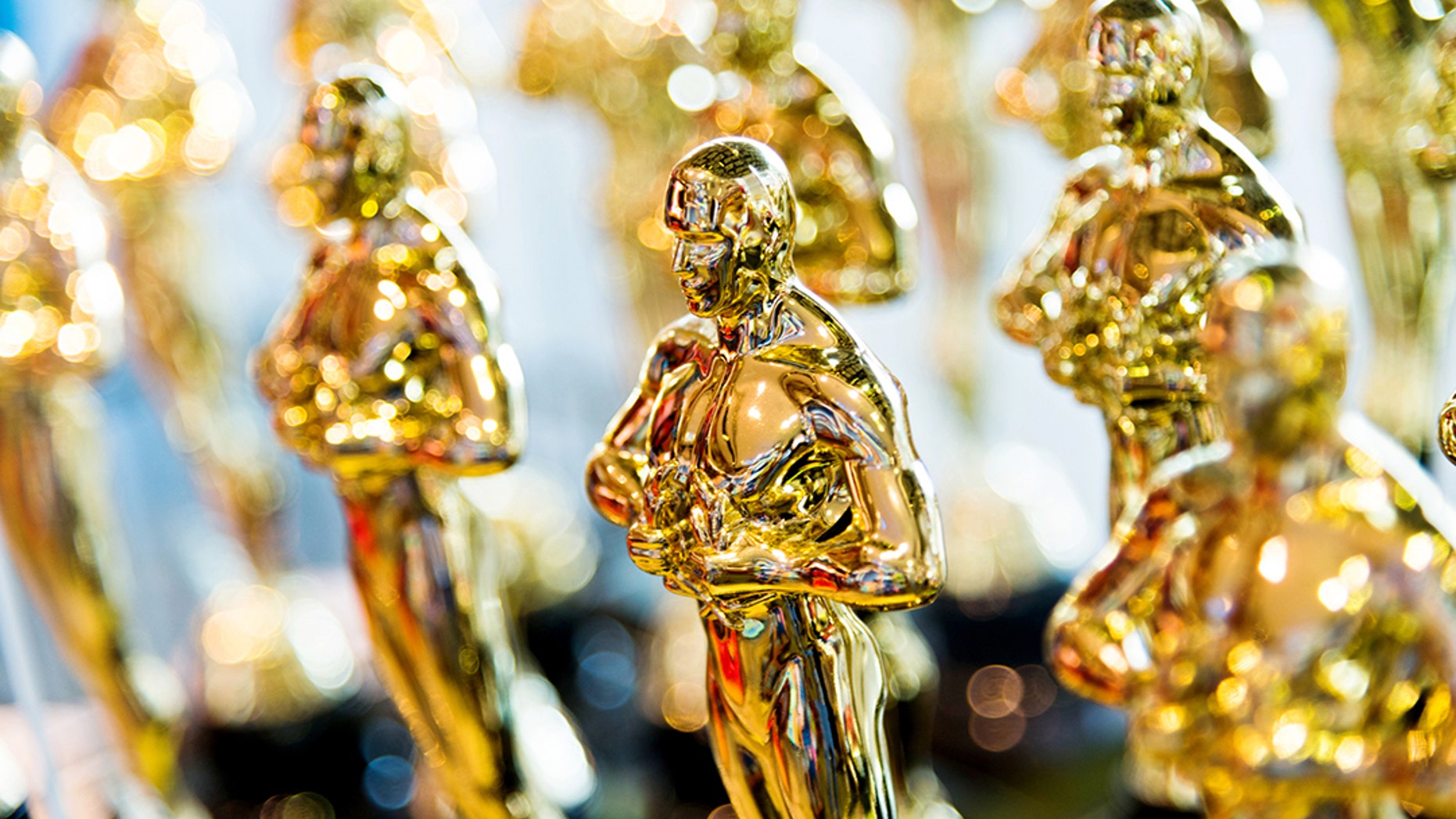 As if Hollywood's most celebrated stars weren't already showering in fame and fortune, the nominees of the 90th annual Academy Awards are being gifted with a free luxury swag bag estimated at $100,000, Page Six reports — and it's full of snacks, too.
Whether or not A-listers like Meryl Streep, Denzel Washington, Woody Harrelson, Mary J. Blige, Margot Robbie, Octavia Spencer or Christopher Nolan will take home an Oscar statuette on March 4, all nominees in the Best Actor and Actress, Best Supporting Actor and Actress and Best Director categories will receive a ritzy gift bag from Distinctive Assets, a company spokesperson confirmed to Fox News.
CHRISSY TEIGEN BRINGS 'EMOTIONAL SUPPORT CASSEROLE' THROUGH AIRPORT SECURITY
According to Food & Wine, foodie treats include chocolate "jewels" from Chocolatines; organic vegan lollipops from Delicacies Candy & Confections; a crate of California oranges and gift card from EpiFruit; Posh Pretzels; Rouge Maple maple syrup and specialty products; bottled Southern Wicked Lemonade; and Quincy Herbals tea.
Also included in the package are a wearable forearm water bottle, a stainless steel vacuum-insulated lunch box, a copy of cookbook "Cook Yourself Happy: The Danish Way," and a donation from Mexican soda Jarritos to a charity of one's choosing. In addition, Halo's Purely for Pets pet food will donate 10,000 bowls of food in the nominee's name to an animal shelter, as well as dog- and cat-friendly treats for the nominees' four-legged family members.
Compiled and distributed by marketing company Distinctive Assets, which also hands out gifts at the Grammys, the 2018 "Everyone Wins" gift bags are not formally affiliated with the Academy of Motion Picture Arts and Sciences. In 2016, the Academy sued Distinctive Assets for trademark infringement, as the organization received negative buzz for "less than wholesome" products in the formerly dubbed "Oscars gift bags," Variety notes. As of 2006, the Academy and IRS agreed that the Academy would pay an undisclosed amount in taxes on the Oscars gift bags, too.
BELLAGIO CHEF ARRESTED FOR STEALING CLOSE TO $2G WORTH OF LOBSTER TAILS, POLICE SAY
"At the end of the day, the movie industry is about allowing viewers to escape reality and enter a fantasy world. We hope we also do that in some small way for these hard-working nominees who have given us this year's best performances … helping them relax, indulge and even give back after one of the most intensely hectic weeks of their lives," Fary said in a press release sent to Fox News.
The 90th annual Academy Awards airs Sunday, March 4 at 8 p.m. ET on ABC.