Gibson's Bakery sues Oberlin College over racism protests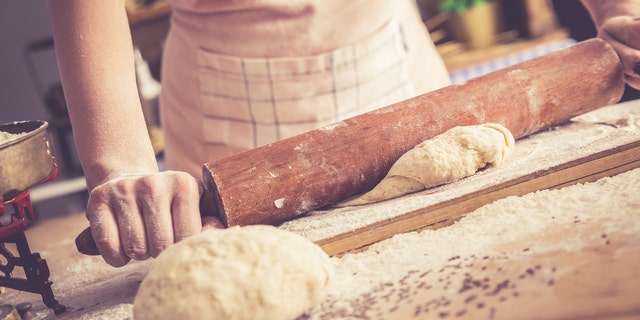 A family-owned bakery in Ohio has filed a lawsuit against Oberlin College for slandering the shop as a racist establishment. According to the Boston Herald, the dispute began in November 2016 when three underage black students were arrested for punching and kicking the white shopkeeper, Allyn Gibson. The students claim their only crime was trying to buy alcohol with fake identification, but Gibson says he was attacked after he caught them trying to steal bottles of wine.
The incident occurred the day after Donald Trump became president elect, and some believe the arrests triggered a simmering frustration among the college's famously liberal community. (Oberlin students were widely pilloried in 2015 for protesting cultural appropriation in the sushi offered at their own dining halls.) There has long been speculation regarding racial profiling at Gibson's, and students quickly began to boycott and protest outside of the café.
"I can understand why people were looking for some outlet for their frustration, but it's just counterproductive to bend that anger towards a small family business that to my knowledge is not guilty of the sort of racial profiling that people accuse it of," retired Oberlin professor Roger Copeland told the Boston Herald. "I've never seen evidence. It's always hearsay."
But in August, the students pleaded guilty to attempted theft and aggravated trespassing. In statements, they said their actions were wrong and the store wasn't racist. Nonetheless, students continue to boycott the small business over alleged racial profiling.
So on November 7, the Gibsons sued Oberlin and dean of students Meredith Raimondo for slander. The lawsuit accuses college staffers of encouraging protests against the bakery by cancelling classes, distributing flyers, and supplying demonstrators with free food and drink. It claims that in a protest, Raimondo used a bullhorn and distributed flyers that said the bakery is a "RACIST establishment with a LONG ACCOUNT of RACIAL PROFILING and DISCRIMINATION." The school has denied all claims.
The bakery's owner, Dave Gibson, says the suit is about "standing up for his right to crack down on shoplifting without being branded as racist," according to the Boston Herald. The lawsuit claims that although Gibson's loses thousands of dollars to theft, police figures from the past five years show only six out of 40 adults arrested for shoplifting at the bakery were black.