Giada De Laurentiis says Mario Batali sexual misconduct allegations don't 'come as a huge shock'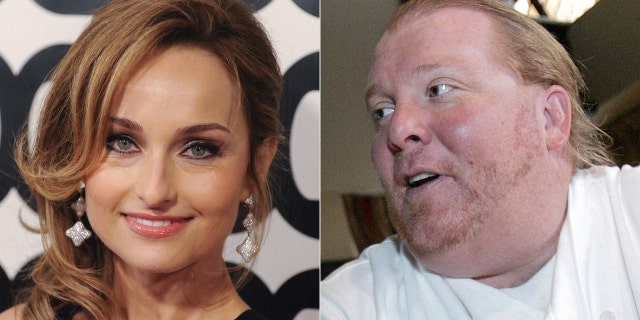 NEWYou can now listen to Fox News articles!
Giada De Laurentiis said Wednesday that the sexual misconduct allegations against Mario Batali don't "come as a huge shock" to her despite their close friendship with the embattled chef.
In an interview with Eater Upsell podcast, De Laurentiis, 47, said the last few months have been "really sad" for her regarding Batali, who has been accused of sexual harassment multiple women.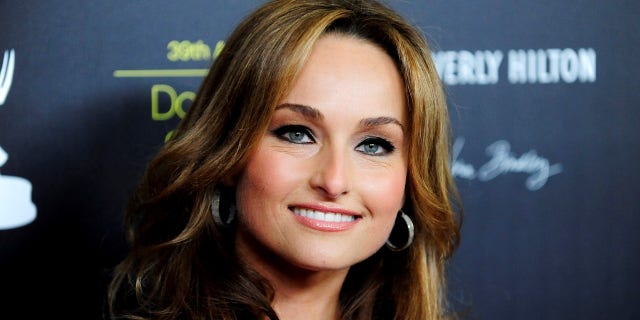 "I did not have those exact experiences with him, but it doesn't come as a huge shock," De Laurentiis said. "Anybody who's ever hung out with Mario knows he's a very charismatic person. We drink too much and sometimes ... I'm not legitimizing it by any means."
MARIO BATALI'S BUSINESS PARTNER SAYS HE KNEW ABOUT SEXUAL HARASSMENT
The Food Network star said she has dealt with her "own issues in this business," and said it was time women in the food industry supported each other.
"But I think we, as women, need to help each other more, and we need to stick up for ourselves, and I think that we need to change our culture, and the children need to learn to respect human beings, no matter what you look like, who you are, male or female. We just need to be respectful," she said.
De Laurentiis revealed Batali, 57, and fellow "Food Network Star" co-host Bobby Flay helped her open her first restaurant in Las Vegas. She also regarded Batali as a mentor to her "for a long time."
Several women who worked for Batali accused the former "Chew" host of "inappropriate touching in a pattern of behavior that spans at least two decades," Eater reported in December. The chef apologized in a statement, saying "the behavior described does, in fact, match up with ways I have acted."
MARIO BATALI CHEWED OUT FOR INCLUDING RECIPE IN SEXUAL MISCONDUCT APOLOGY
"I apologize to the people I have mistreated and hurt. Although the identities of most of the individuals mentioned in these stories have not been revealed to me, much of the behavior described does, in fact, match up with ways I have acted. That behavior was wrong and there are no excuses," he wrote.
Fans, however, lambasted Batali for including a recipe in the newsletter with his apology.
Batali has since been dropped from ABC's "The Chew" and stepped away from the day-to-day operations of his restaurant businesses.