Get your mom some Hooters this Mother's Day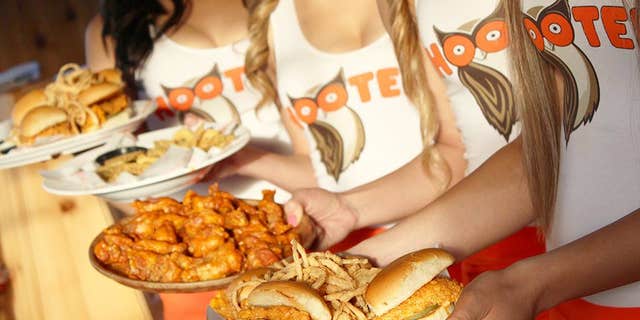 NEWYou can now listen to Fox News articles!
Thinking about where to take mom for brunch this Sunday? Forgo the fine dining for something special mom will never forget.
This Mother's Day, wing chain Hooters is offering moms a free meal to thank them for all that they do.
"Moms have the hardest job in the world; they're on the clock 24/7, 365 days a year," said Andrew Pudduck, vice president of marketing for Hooters said in a press release. "It's about time to skip the tea sandwiches and doilies and truly thank mom for fixing boo-boos, doing endless loads of laundry and drying our tears during that last breakup."
You've been warned: there will be scantily Hooters girls serving the men too, but who can turn away some free world famous wings?
The Mother's Day deal includes a complimentary entrée up to $10 with any drink purchase at any U.S. Hooters location on Sunday, May 11.
To all the moms out there, no coupon is required to get a free meal but you do need to have at least one of your kids with you.