From blessed beer to saintly sweets, pope-themed foods are popping up everywhere
Looking for a way to really toast Pope Francis during his upcoming U.S. visit?
Try raising a glass of Manayunk Brewery's limited-edition Papal Pleasure beer or New Jersey's Cape May YOPO—"You Only Pope Once" brew.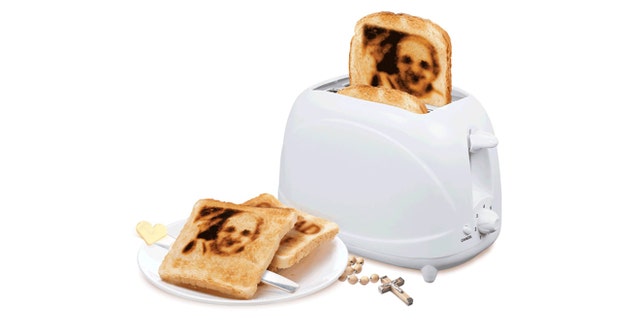 These pope-themed beers are just the tip of the iceberg when it comes to the many festive foods created in honor of His Holiness.
In Philadelphia, gourmet purveyor DiBruno Brothers has three themed appetizers based on the languages Pope Francis speaks—a bresaola wrapped Testun al Barolo cheese (Italian); Manchego topped with Kalamata olives, roasted red peppers, capers and a white anchovy fillet (Spanish); and rich blue cheese bite topped with a sweet wild cherry (German). Each of these have a distinctly different flavor, but if you're a fine cheese lover you can't go wrong.
The city of Brotherly Love is also home to Pastificio, which may be known to the locals for its bountiful hoagies, but is quickly gaining notoriety as the home of the Pope Mozzarella—a massive 6-inch block of fresh cheese molded in the likeness of the pontiff. (We recommend sharing with friends caprese style.)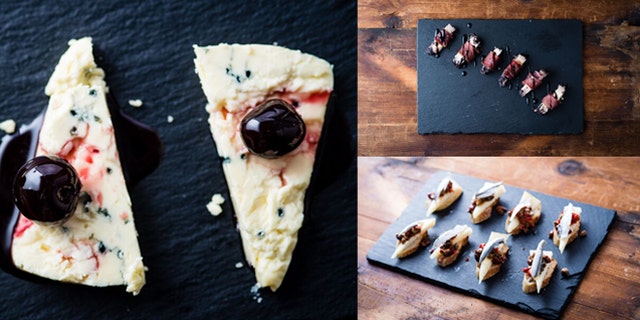 "I think it's great that you have all of these chefs and companies coming together to really use their creativity in honor of his visit," says restaurant consultant Mike Soper. This Washington, D.C.-based chef created his own celebratory sandwich—a chimchurri marinated chicken breast (a nod to Pope Francis' native Argentina) for Rumors restaurant. The sandwich is served on toasted ciabatta bread with melted provolone and a tangy Holy Land relish. No samples were left behind in our Chew on This test kitchen.
"Everybody gets used to doing the same old stuff every day at work," Soper explained, "so it [the papal visit] is a nice excuse to come up with something a little different, to inspire, and use your creative juices."
Manayunk Brewery's head brewer, Evan Fritz, also saw the pope's visit as an opportunity to create something different when coming up with Papal Pleasure.
"It's a wine beer hybrid, with dry notes from the wine, plum and dark cherry," Fritz says of his Belgian-style ale. "We brought in the Pope's Argentinean roots with candi sugar (sugar commonly used in brewing) and its aged in Malbec-soaked wine barrels for unique flavor profile."
Our Chew on This tasters were big fans of Papal Pleasure, which many likened to a "fruitier, more complex but less aggressive" Chimay.  But if you're in the mood for something heavier, Cape May's hoppy YOPO ale will be surefire hit with IPA lovers who enjoy a bitter finish to their brew.
But you'll need plenty of food to soak up all those suds.
Our Chew tasters loved  DiBruno Brothers' Chiriboga blue cheese bite topped with Amarena cherries and syrup and custom Pope-themed cookies adorned with edible pearls, which will be available online and in their store.
Emilio Mignucci, vice president of culinary pioneering at DiBruno Brothers, said the pope's visit is a once-in-a-lifetime opportunity for them and their city.
"Being a family owned business in Philadelphia for 76 years and being in a city that's so proud of it's roots, we're all incredibly excited about what this visit means for this city."
But if you can't make it to the East Coast, there's always the official Pope Toaster. No longer will you have to wait patiently, hoping for a holy image to appear on that sliced bread. Marketing executive Debby Fireman has created custom metal plates that burn a likeness of His Holiness onto toast. She also makes several plates including the words "Spread the Love," "USA," images of the Liberty Bell and the Statue of Liberty.
We tried the toaster and, not only is it easy to use, but the bread actually toasts evenly on both sides.
No matter where you are in the country, you'll probably be able to chow down on some papal-themed snacks when Pope Francis lands next Tuesday.