Four women fight off violent would-be robber grabbing for restaurant cash register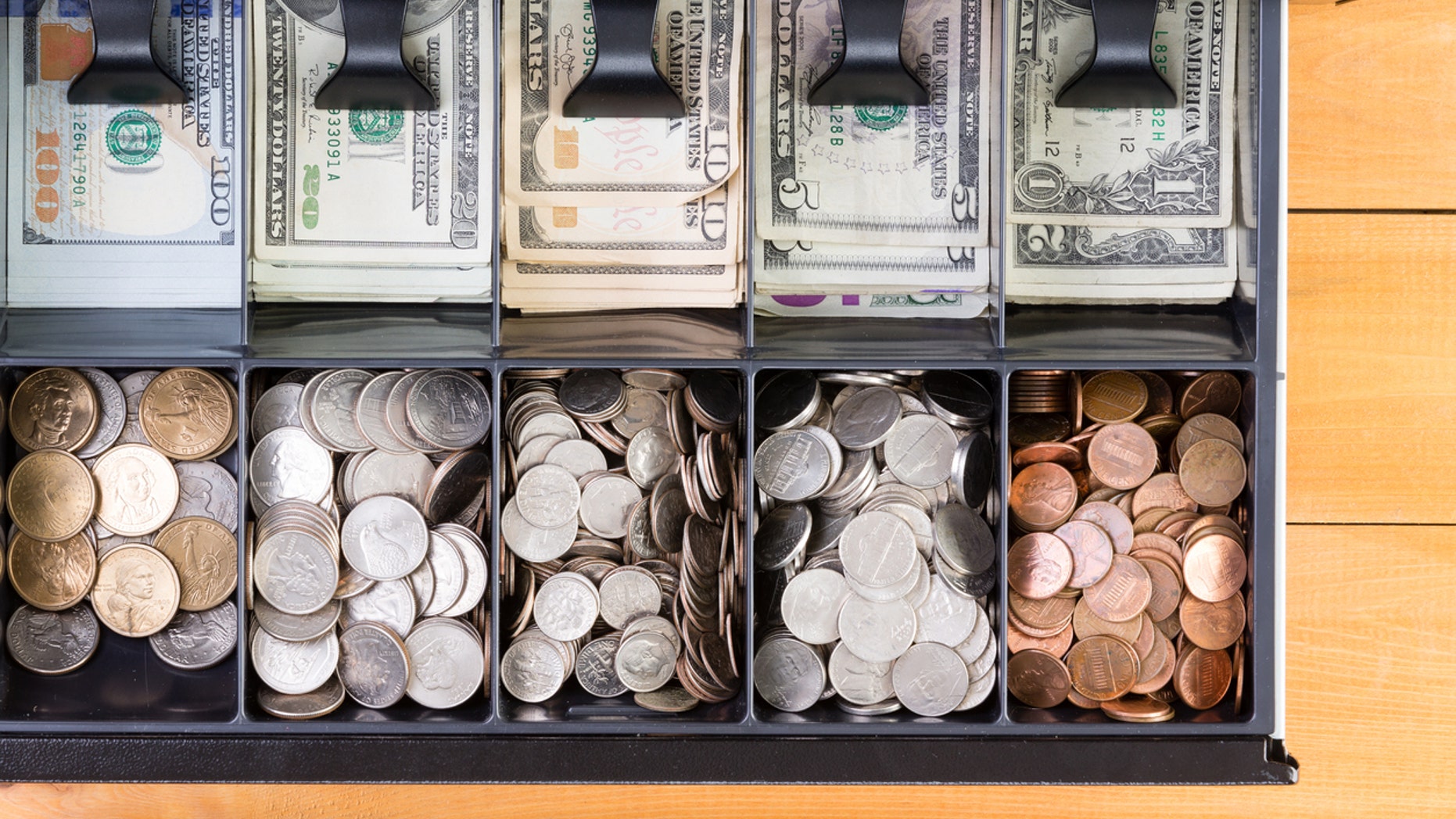 A restaurant in Northeast Washington is being lauded for its brave staff after four employees fought off a robber.
Tuesday, November 7, was a day like any other at Tony's Breakfast. In a video of the incident, that has since gone viral, two women behind the counter are seen cashing out customers as usual.
Everything changes when moments later a man lunges across the counter and grabs for the open cash register.
Manager Justine Choe, who had just opened the cash drawer to make change for a customer, is seen holding onto the drawer as tight as she can.
Another employee, Sandra Andino, comes to her aid by hitting the man and trying to push him away. The customer who Choe had opened the drawer to make change for can be seen slowly backing away – he does not try to intervene or call police during the entire altercation.
IHOP WAITER STOPS ROBBER WITH MARTIAL ARTS SKILLS
Two other employees, Choe's sister Kay Aimes, and Kelly Shar Khuu, later jumped in, helping Choe in the tug-of-war battle for the cash register.
"It was like the mother bear in me coming out," Aimes said to the Washington Post.
Khuu decided to grab something to help beat back the robber instead of just using her hands.
"All the ladies were hitting him," Khuu said. "I got the aluminum foil.
The robber, a tall and robust man, was trying to yank the drawer free from the four petite women who held on with everything they had.
"We're not passive women," Choe, whose parents own the restaurant, said.
The struggle for the cash continued on for a little while longer with the four women slapping, hitting, and pulling, until the man gave up and ran out of the store with about $30 in bills he had managed to grab.
When the cops arrived -- one of the women called 911 after the robber left -- the crime scene technicians were surprised to hear what happened.
One of the technicians said, "Way to go, girl! You guys are crazy," Aimes said.
FOLLOW US ON FACEBOOK FOR MORE FOX LIFESTYLE NEWS
"He did get a beating on his head," Choe said.
The police told Choe she should close the restaurant as it was now a crime scene, but Choe felt the customers – who had started forming a line outside – deserved to be fed.
After washing the blood off her hands from the cuts she had sustained, Choe said she went outside to take orders and resume business as normal.
Though the women seemed to have taken the event in stride, Choe did feel fortunate the robber was not armed.
"If he pulled out a gun and said, 'Give me your money,' we'd be like 'Okay,' " Choe said. "We're not stupid."
As of Wednesday evening, police had not made an arrest.