Four Irish Whiskeys That Can Stand Up to Scotch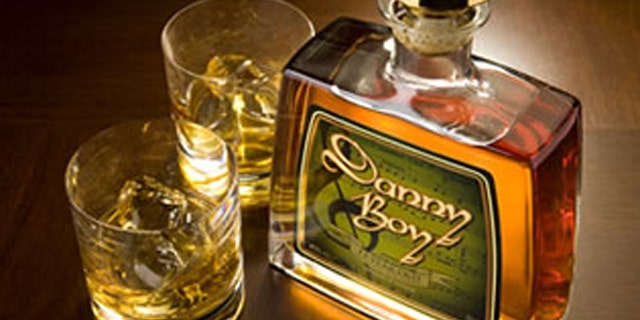 Dating back to sometime in the 12th century, Irish whiskey was one of the first alcoholic beverages distilled in Europe and tends to be smoother and a bit sweeter than its Scottish brethren, rarely having the smoky peat flavor that Scotch is so known for. And while Irish whiskey doesn't have nearly the rarefied air that single malt Scotch has, with devotees conducting exhaustive tasting and debate over the relative qualities of the different distilleries, it has just as good a pedigree.
What's more, it has all the complex layered flavor whiskey is known for, far more reasonable prices, and a rich spicy warmth that stands apart from anything a bourbon or Scotch can offer. Sadly, these sterling qualities are only appreciated in large quantities around St. Patrick's Day. But it's a spirit perfect for decompressing from (or prepping for, as long as you're not doing the driving) a brutal day of bargain hunting on Black Friday, as well. Plus, the Irish economy could use all the help it can get right now.
Here are a few bottles to have on hand to be ready for the big day:
Jameson 12 Year Old Special Reserve – Aged in Spanish sherry casks, this whiskey is light and easy-drinking like the standard Jameson bottling, but also shows off some citrus and sweet honey character. Not surprisingly, there's creamy sherry texture and flavor from the spirit's time in the barrel, but it's not overwhelming and it makes for a crisp and smooth sipper. It's perfect for taking the edge off Black Friday, a day that, as often as not, ends in tears, empty bank accounts, and the occasional trampled retail employee.
Powers Gold Label Irish Whiskey – A traditionally made Irish whiskey that does big business on the Emerald Isle but is just making inroads in the U.S., Powers Gold is a bargain at $20 for a bottle. It's light-bodied, with a rich gold color and a solid whiff of vanilla on the nose. That vanilla flavor largely gives way to butterscotch, caramel and a healthy dose of peppery heat and a surprisingly creamy finish. It's an easy drink, not even requiring any water to open it up, and a welcome addition to the day known for adding the word "doorbuster" to the English language.
Knappogue Castle 12 Year-Old Irish Whiskey – A bit more challenging than the other whiskeys in the roundup, Knappogue brings a touch of that smoky overlay that appeals to Scotch drinkers, but makes it a little tougher to love for most others. That said, if you're a fan of those flavors, Knappogue has a ton to offer. It's rich and malty and has an almost orange flavor to it that cuts through the smoke and grain and makes it almost refreshing. Or at least as refreshing as an 80-proof whiskey can be.
Danny Boy Irish Whiskey – Sure, it may well be a crass name some marketing schmuck came up with, but it's actually an authentic Irish whiskey. So that marketing schmuck was at least an Irish marketing schmuck. It's a young whiskey, so it comes across a bit hot and overpowering when it's first poured, but with a little time to breathe in the glass it becomes a nice easy drink with rich caramel apple flavors and deeper grain notes than you'd expect for a bottle this cheap. A little honey character rounds it out and makes it effective medicine for frazzled dads weary from throwing elbows in the electronics aisle and braving mile-long checkout lines.