Foods Americans eat that are banned around the world
The United States government has set several rules and guidelines in place to protect us from eating potentially harmful foods. Several dishes considered real delicacies in other parts of the world, like haggis in Scotland or fugu (puffer fish) in Japan, are banned from the U.S. food market because of potential health risks. But looking at the issue from a reversed angle, there are actually several common foods eaten in America that are banned in other parts of the world.
The shocking truth is that many of our favorite foods, like boxed mac and cheese and yogurt, include ingredients that other countries have established as potentially harmful for health, and therefore are banned. Clearly, mac and cheese on its own isn't poisonous in any way, but the yellow food colorings #5 and #6 have been shown to cause hypersensitivity in children, and are therefore banned in countries including Norway, Finland, and Australia. For yogurt and other milk products, it is the rBGH and rBST that some countries are concerned with — these growth hormones are banned in several regions including the European Union, Canada, and Japan because of their potentially dangerous impacts on the health of both humans and cows.
Though the studies and investigations showing the possible dangers of these ingredients are not to be taken lightly, food manufactures in America surely are not trying to poison the American people. Different countries have different policies and politics when it comes to food, and the U.S. Food and Drug Administration (USFDA) assures that it is monitoring the safety of all ingredients available for American consumers.
The varying food-safety laws around the world are good reminders for all of us to be aware of what ingredients are in our foods, and not to panic, but to use common sense and mild precaution when choosing what foods we eat.
1. Farmed salmon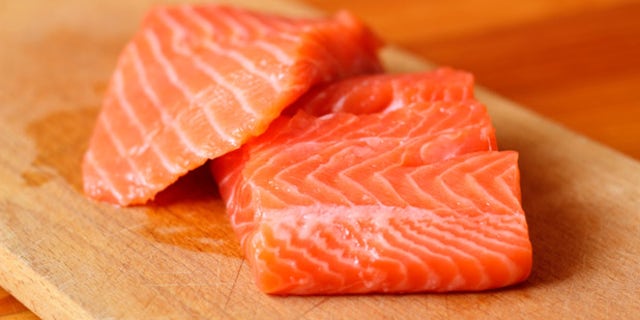 Farmed salmon are often fed an unnatural diet of grains, as well as antibiotics and other drugs, which can cause their flesh to turn a greyish color. To turn them the pink-red hue of wild salmon, the fish are fed synthetic astaxanthin made from petrochemicals, which is not approved for human consumption in some parts of the world. Farmed salmon fed these chemicals are banned in Australia and New Zealand.
2. Genetically engineered papaya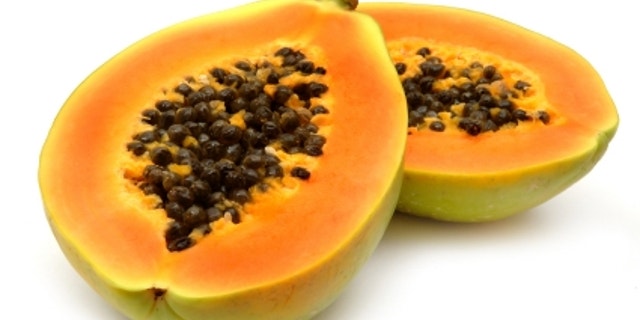 Genetically engineered (GE) foods and the potentially harmful effects they bring with them are topics stirring up plenty of debate all around the world, and several countries have partial or full bans on GE foods. In the EU, genetically engineered foods must be labeled, and GE papaya is totally banned. Genetically engineered papaya is grown in Asian countries such as Thailand, as well as in Hawaii.
3. Ractopamine-tainted meat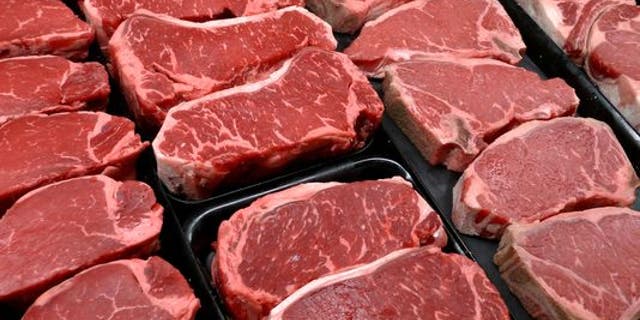 Ractopamine is a growth promoter drug widely used in livestock farms in the U.S., as it increases the rate of weight gain and leanness in pigs, cattle, and turkey. However, consumption of ractopamine has been linked with cardiovascular problems and hyperactivity in both humans and pigs. Though an estimated 80 percent of farmed pigs in the U.S. are fed this drug, the European Union, China, and Taiwan are among the many countries that have put a ban on meat from animals fed ractopamine.
4. Bread with potassium bromate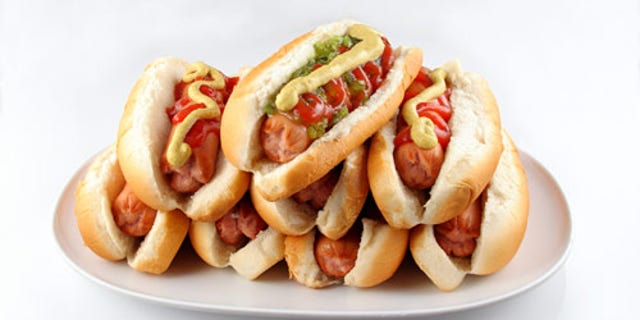 Hamburger and hot dog buns are often "enriched" with the food additive potassium bromate, as it bleaches the dough and makes it more elastic. But potassium bromate is also linked to many health conditions, such as kidney and nervous system damage, thyroid problems, gastrointestinal discomfort, and cancer, and therefore is banned in the European Union, China, Canada, and other countries.
5. Food coloring agents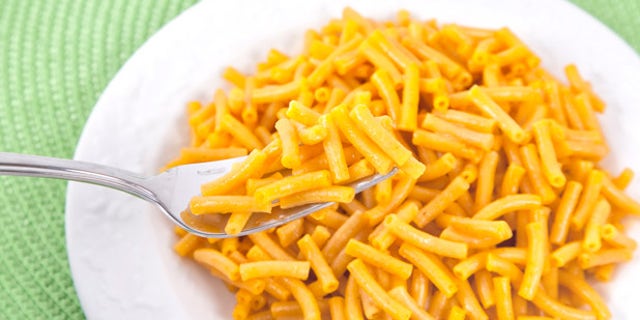 Coloring agents can be found in almost any processed food: candy, mac and cheese, Cheddar-flavored crackers, Jell-O… the list goes on. Not all coloring agents are harmful, but some, including blue #1 and #2, yellow #5 and 6, and red #40, have raised specific health concerns, after research showed they can cause behavioral problems, cancer, birth defects, and other health problems in laboratory animals. Yellow #6, found in many boxed mac and cheese's, has also been shown to cause hypersensitivity in children. These artificial food dyes are banned in Norway and Austria, and the European Union requires a warning notice on most foods containing dyes.
6. Olestra (a.k.a Olean)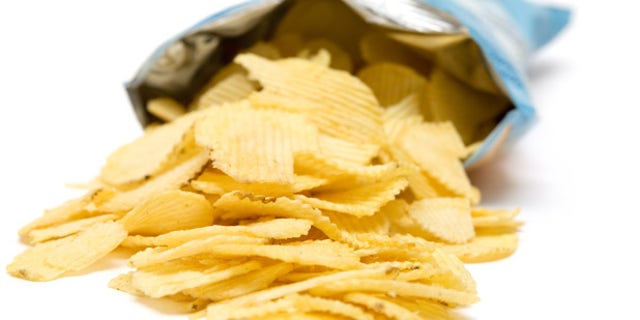 Olestra is a zero-calorie fat substitute created to make healthier snacks such as fat-free potato chips. But olestra has been shown to cause side effects in the form of gastrointestinal problems, as well as weight gain — instead of weight loss — on lab rats. The U.K. and Canada are two places that have banned this fat substitute from their food markets.
For more globally banned foods, check out the complete list.
More from The Daily Meal
11 Banned Ingredients We Eat in the U.S.
10 Foods and Drinks Banned in America
101 Best Hotel Restaurants Around the World