Food on a stick part of summer tradition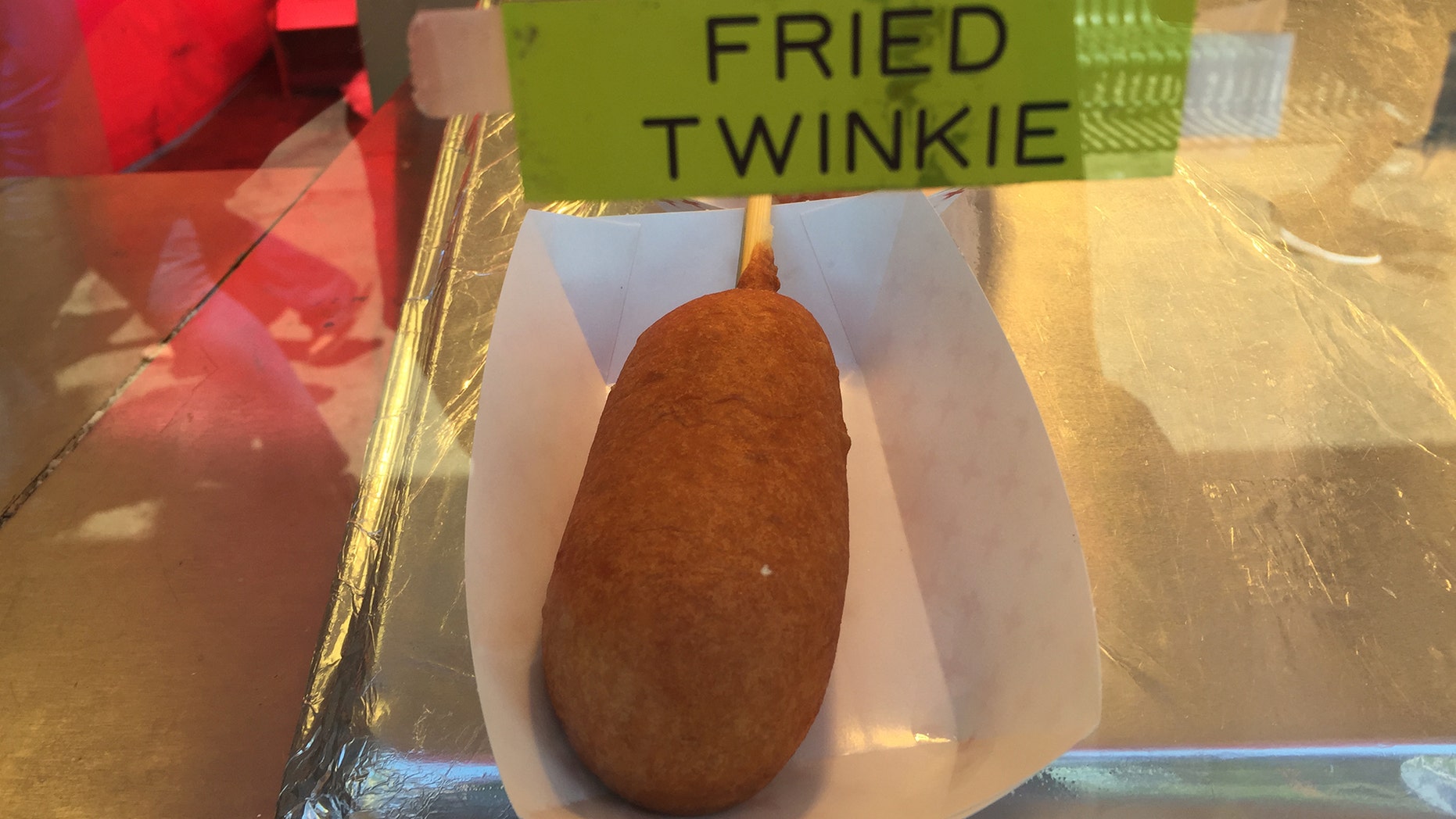 The California State Fair at Cal Expo in Sacramento just wrapped up its 50 Anniversary and anyone who went should not have left hungry.
In between the hot tub displays, livestock areas, cooking demos, and two complete carnivals, visitors found a variety of fair food fare. Many options were presented on a stick and sprinkled with caramel, powdered sugar, or teriyaki sauce.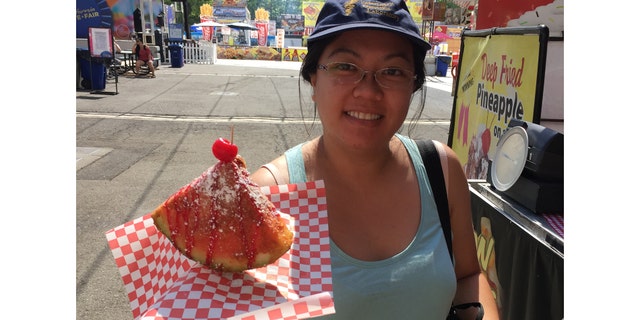 There were the traditional corn dogs, chicken skewers, and candy apples. But a stroll through the food courts saw entire displays of hand-held sweet treats- from fried pop tarts to Nutella. New to this veteran fair-goer was the deep fried octopus and pork chops, ready to hold and eat.
Two other favorites among random taste testers were the deep fried watermelon, and deep-fried pineapple on a stick (both $10). The pineapple topped with whip cream and cherry was especially messy and delicious.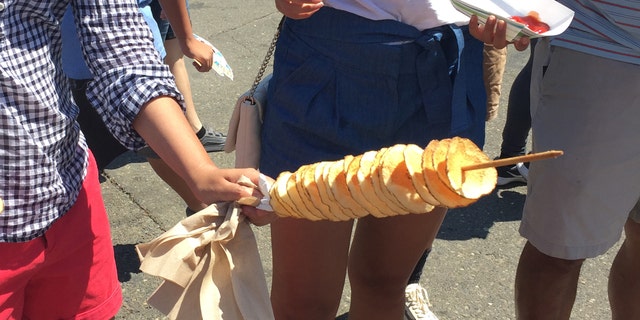 Less tasty was the highly anticipated frosted flake chicken on a stick, and the fried cream cheese, though relatively less expensive ($5). However, the free samples of soft goat cheese (actually on a toothpick) were worth the wait.
The most visual offering, resembling a tricked out light saber, was the potato chips on a stick. That was one of the few foods that didn't melt or get sticky in the triple digit heat.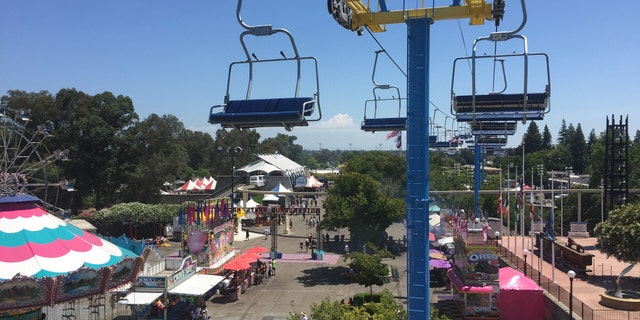 The California State Fair ran 17 days in July, and attendance numbers are expected to be roughly on par with last year, about 600,000 people.
In between bites, some visitors told us that foods on a stick are part of a summer tradition, along with a post-fair diet that begins in August.