Foie gras now legal in California after judge overturns statewide ban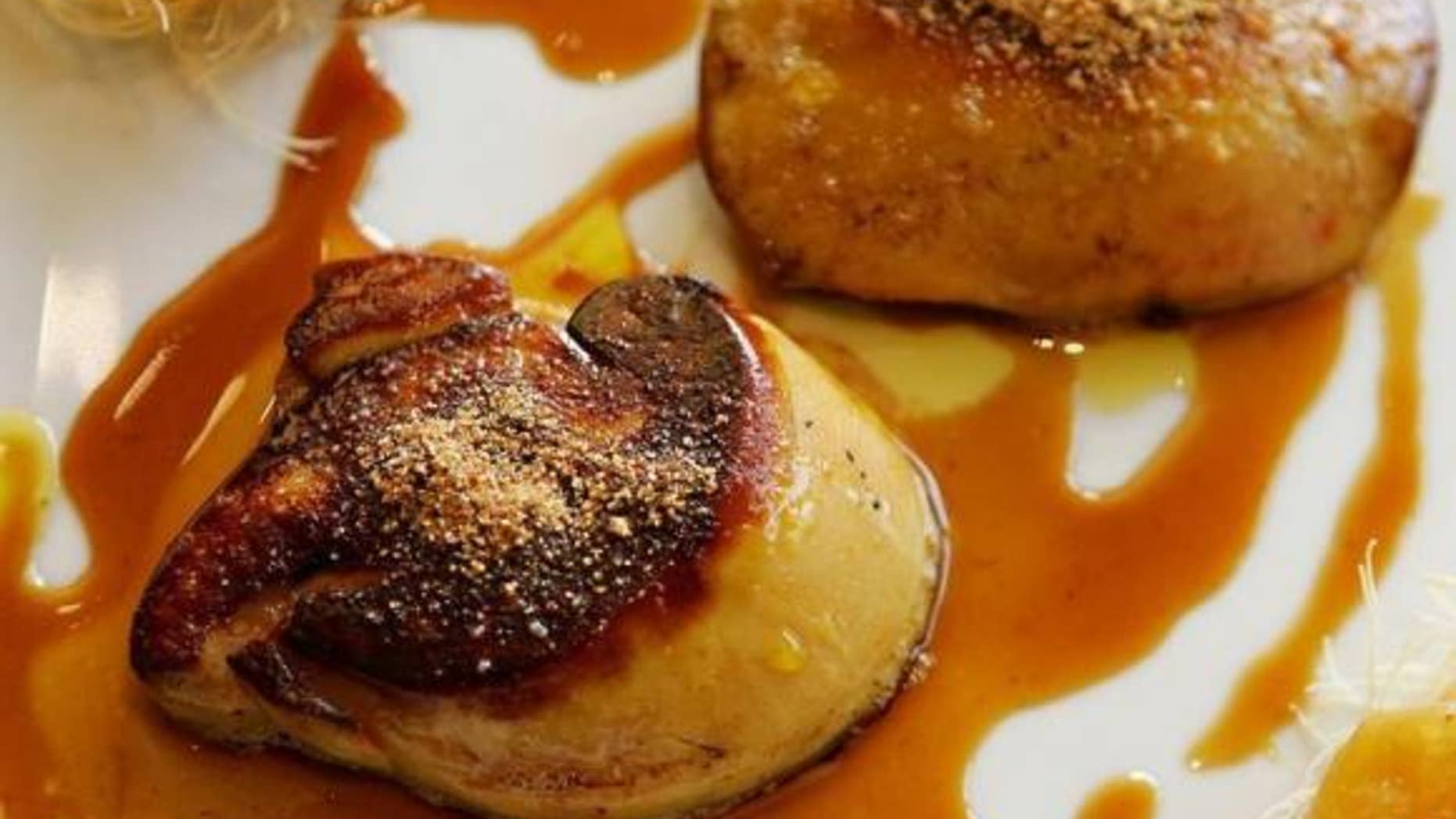 Duck liver-loving California chefs are rejoicing.
Foie gras is back on the menu after a statewide ban on the fatty liver delicacy has been lifted.
Los Angeles U.S. District Judge Stephen Wilson on Wednesday ruled that California's prohibition's of the sale of foie gras was illegal because it encroaches on the regulatory domain of the federal government. The Poultry Products Inspections Act, a federal law which regulations the sale and distribution of all bird-related products, prohibits individual states from imposing bans that regulate conditions of of food.
Ken Frank of Napa's La Toque, among the chefs fighting to lift the ban, told the San Francisco Chronicle that he's "overjoyed" at the ruling and said that his eatery will be serving "one hell of a tasting menu."
"All of my sous chefs are jumping up and down. This means chefs in California can cook with their favorite ingredient, just like chefs everywhere else in the world," Frank said.
The ruling comes amid a long running legal battle since California lawmakers passed a bill in 2004 outlawing foie gras, saying the practice of force-feeding animals is inhumane.  The law didn't take effect until eight years later and since then, many chefs have been fighting to see the ban overturned. Just a few months ago, the U.S. Supreme Court rejected one legal challenge to the law.
California state lawyers can appeal Wilson's decision and ask the 9th U.S. Circuit Court of Appeals to keep the ban intact, but Wednesday's ruling has reinvigorated efforts by chef to fight to keep foie gras on California restaurant tables.
Yet, even as chefs, such as Jose Andres, are releasing new menus with foie gras as the star, animal activists say they'll continue to fight to keep the ban.
"The decision can't change the fact that foie gras, the diseased liver of force-fed ducks and geese, comes from blatant animal abuse," Matthew Strugar, an attoney for PETA, told the Chronicle.
While the sale of foie gras is no longer in illegal in California, farmers in the state are still prohibited from producing it.