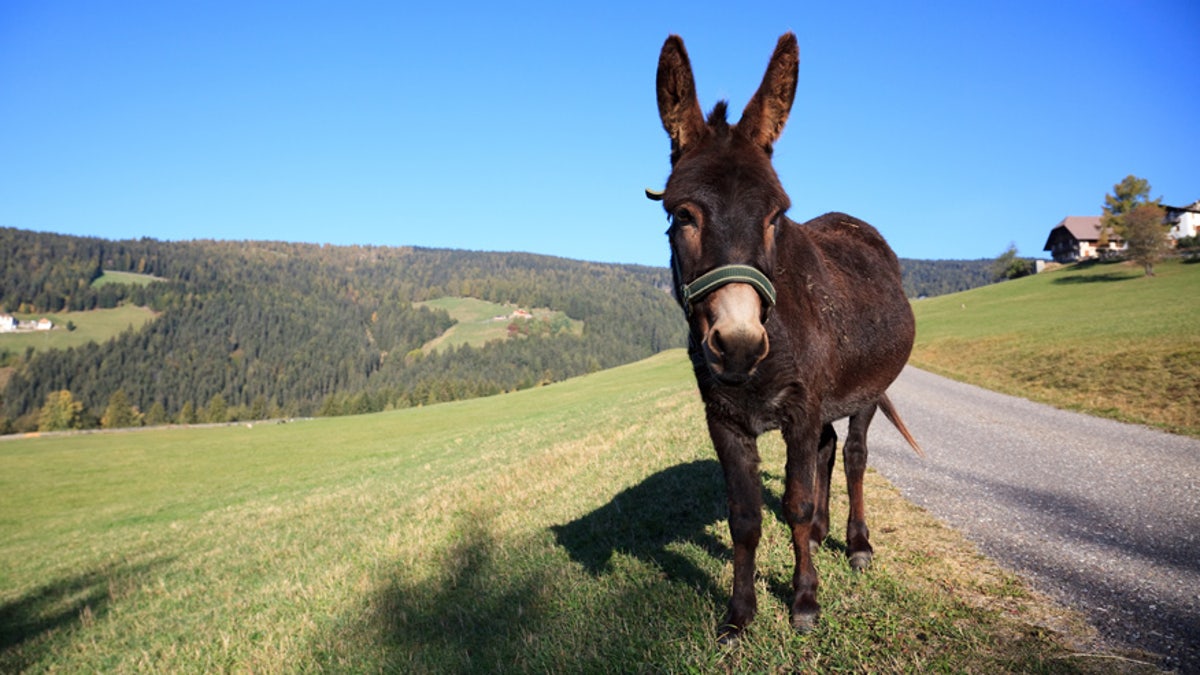 A woman in Tallahassee, Fla., has filed a civil suit against a local Mexican restaurant after falling off the eatery's donkey statue and fracturing her spine.
Kimberly Bonn was dining at the El Jalisco in Southland on Aug. 31, 2015 when she attempted to climb atop a built-to-scale "burro" statue in the restaurant's dining area to pose for a picture-- a popular pasttime for many of the restaurant's patrons.
As she was attempting to mount the fake donkey, however, Bonn says she slipped off the statue and broke her back. She is claiming that the restaurant as it fault for the accident due to a lack of safety features, such as a steps, a ladder, or a non-slip saddle, causing her to slide off the"smooth and slick" surface of the statue.
In a formal complaint filed in Leon County on Friday, Bonn also alleges that El Jalisco actually encourages its patrons to pose atop the statue, reports USA Today.
FOR THE LATEST FOOD FEATURES, FOLLOW FOX LIFESTYLE ON FACEBOOK
According to Florida Politics, which first reported on the incident, Bonn is seeking damages of more than $15,000.
As news of the lawsuit hit social media, the restaurant's most loyal customers have now organized a "For the Donkey" Facebook page to defend El Jalisco's statue from being defamed during this ordeal-- and to keep it standing in the restaurant.
One customer commented, "Did the donkey buck her off? When will people take responsibility for themselves? Any reason to squeeze money out of someone. Guess they'll need to get people to sign a liability waiver before taking photos with the donkey from now on. #ForTheDonkey"
As of Wednesday morning, the Facebook page has garnered over 400 likes.
A manager at El Jalisco was not immediately available for comment.