Florida Whataburger sued for 'only white' hiring policy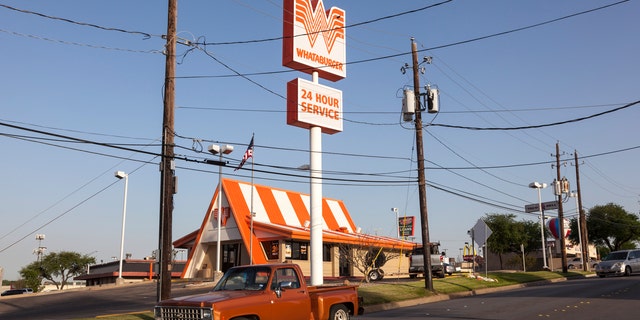 In a lawsuit filed this week, the federal government is alleging that Whataburger managers in Florida have been instructed to only hire employees that "sounded white."
According to the suit, Florida general and area managers working for the Texas burger chain were told by another restaurant manager in Tallahassee to hire "only white applicants" for "the faces behind the counter to match the customer base."
TRUMP HOTEL SKEWERED BY TWITTER FOR STEAK PHOTOS
The suit goes on to claim that "the restaurant manager was told to review the names on applications, identify those names that sounded white, and interview only those applicants."
A manager said she was punished with "verbal abuse, intimidation, threats and unwarranted discipline" after she didn't follow the order to hire only white people, the U.S. Equal Employment Opportunity Commission (EEOC) alleges. The manager also claims she was forced to resign from her position because of the retaliatory attacks she received.
Whataburger corporate denied the allegations in an email statement made to Fox News, and said the company had conducted a "thorough internal investigation."
"We did not retaliate against this employee nor did we ask her to use the alleged discriminatory hiring practices," the company continued. "We value diversity on our teams and proudly employ Family Members of all races. Approximately 75 percent of our workforce identifies as non-white."
FOLLOW US ON FACEBOOK FOR MORE FOX LIFESTYLE NEWS
The suit was filed Monday and is still under investigation.
Regional attorney for the Miami District Office, Robert E. Weisberg stated, "The EEOC takes retaliation complaints very seriously and will pursue them with the same intensity as any other kind of discrimination charge."