Florida Burger King manager chases down car thief after 80-year-old woman fights her off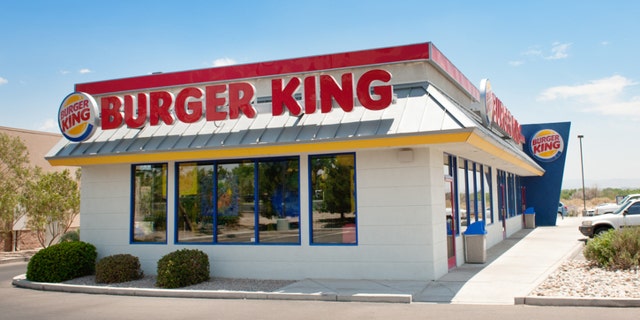 A Burger King manager chased down a woman and held her for police Thursday after she tried to carjack an 80-year-old woman in the Florida fast food parking lot.
The elderly woman said to WFTV that she had gotten out of her car to go into the restaurant and purchase a breakfast sandwich at the Sanford fast food restaurant. When she did, a woman approached her.
BURGER KING REFUSES TO SERVE UNIFORMED OFFICERS, LOUISIANA POLICE DEPARTMENT CLAIMS
"I noticed this lady walking up towards me pretty fast. I thought it was just a panhandler and she just kept coming right up to me, and she said, 'Give me your keys or I'll shoot you,'" she said to WFTV.
The victim, who asked not to be identified, said the attacker, Michelle Shockley, tried to grab her keys.
"She kept grabbing me and kept trying to get my keys and I refused to give her my keys, and then finally she tripped me and knocked me over," the victim told WFTV.
The victim said she did not see a gun and so she defended herself until Shockley pushed her to the ground.
POLICE OFFICER STILL THINKS BURGER KING TAMPERED WITH BURGER, DESPITE WATCHING SECURITY FOOTAGE
Fortunately patrons inside the restaurant saw the altercation and came out to help.
Shockley ran across the street, police said to WFTV, and the Burger King manager followed her and was able to restrain her until police came.
"[The manager] is the one who deserves the medal of honor here, believe me," the victim said. "She told me later that she ran across the street after the lady and tackled her and held her there until the police got there."
FOLLOW US ON FACEBOOK FOR MORE FOX LIFESTYLE NEWS
The victim was not injured. Shockley was arrested and is being held on a $28,000 bond.