Fishmonger who released 70-lb octopus back into the ocean says he'd do it again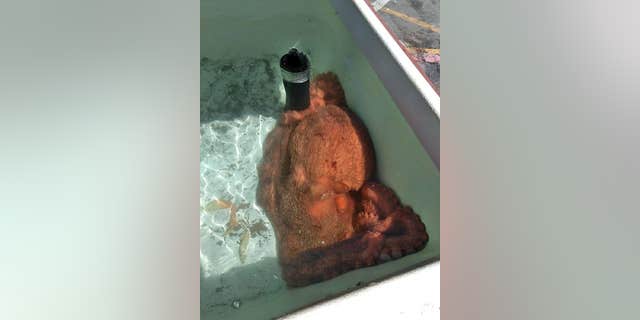 NEWYou can now listen to Fox News articles!
The folks at Giovanni's Fish Market in Morro Bay, which is owned by Giovanni "Gio" DeGarimore, announced last week that DeGarimore purchased an especially large octopus from a fisherman for the sole purpose of releasing it back into the sea — and now he tells Fox News he'd do it again.
"I can't be a savior to everything, so I had to pick one thing and do what I can," DeGarimore tells Fox News.
MILLENNIALS CALL CHICK-FIL-A OVERHYPED, CAUSE STIR ON SOCIAL MEDIA
To that end, DeGarimore says he intended to release the 70-pound octopus into Morro Bay "without much fanfare," but an employee snapped a pic and shared the story to Facebook.
"Meet Fred," read the posted shared to the fish market's Facebook page, along with the picture of "Fred" in a basin of water.
"As you may or may not know, Gio has taken a moral position to no longer support the sales of ANY Octopus products. While it might seem strange, we think it's actually pretty cool," the message continued.
DeGarimore told the San Luis Obispo Tribune that, even though he makes his living selling fish, he's become more conflicted about octopus over the last 10 years or so, and especially after a recent diving expedition in which he "played a game of hide and seek for 15 minutes" with a playful cephalopod.
He also told Fox News that the last straw came a few months back, after witnessing a live octopus being butchered at a sushi restaurant.
"That's what made me take a stance," he said, adding that Fred himself was likely destined for the same fate.
So when DeGarimore was offered the chance to purchase the 70-pounder, he forked over a few hundred in order to save the "beautiful animal."
NEW THEORY LIKENS OCTOPUSES TO ALIENS
The purchase came just a few months after DeGarimore made the decision to stop selling octopuses from his shop althogether — a decision he explains on the store's website.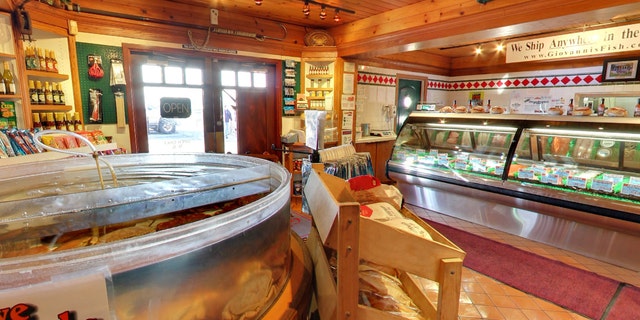 "Financially, it doesn't make sense, but I had to stand for something," DeGarimore told Fox News. "If I get the opportunity [to free another octopus] again, I definitely will."
DeGarimore released Fred into Morrow Bay on Thursday, and says his decision has been met with "99 percent" positive reactions from customers, and Facebook commenters largely agreed.
FOLLOW US ON FACEBOOK FOR MORE FOX LIFESTYLE NEWS
DeGarimore follows Gwyneth Paltrow in having a change of heart about eating octopus, as the actress stated last year that she found octopuses "too smart to be food." At the time, she had also incorrectly stated that the sea creatures have more neurons than a human, when in fact they possess about 500 million to the average human's nearly 100 billion.