Fired chef takes revenge out on pub using its own Twitter account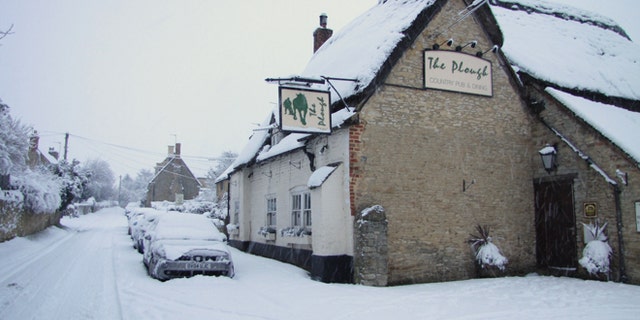 What do you do if you're fired 10 days before Christmas? Here's one solution: a public shaming of your employer via the company's own Twitter feed as revenge.
That's what Jim Knight, head chef for The Plough Pub, a restaurant in the U.K., did when he was fired on Dec. 15. The chef, who had access to the pub's Twitter account, let loose a tirade to all of the restaurant's 2,000 followers letting them know he'd been sacked.
His tweets, which have since been removed, take a more bitter tone.
He then goes on to criticize the pub for the quality of meat he says it serves.
Knight's Twitter tirade was retweeted thousands of times and drew international attention over the course of the day. Although the account currently seems to have been cleared of evidence, many of Knight's tweets still live on the pub's Twitter page in the form of a screen shot.
Knight, who confirmed to the BBC that he was fired "following a disagreement over Christmas Day working" hours, says that he didn't hijack the pub's account as he was the one who created it in the first place.
The Plough's owner stands behind Knight's firing and said the food quality claims were "outrageous and untrue."
But here's even a happy ending to the story. According to Knight's Twitter account, he has received a "serious job offer" from another restaurant.

Not that we're advocating for publicly shaming your employer if you're fired – but in this case, some digital age hell-raising seems to have paid off.