'Fifty Shades of Grey' author to release novel-themed wine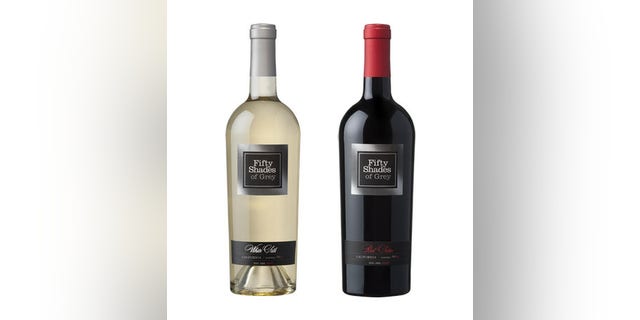 The author of "Fifty Shades of Grey" wants you to drink like Anastasia and Christian.
E.L. James has personally blended, along with California wine makers, a collection of wines dubbed Red Satin and White Silk --inspired by her racy novels.
"Wine plays an important role in Fifty Shades of Grey, adding to the sensuality that pervades a number of scenes," E L James said in a release. "I've always had a penchant for good wine, so combining two of my passions to blend Red Satin and White Silk was a natural extension of the series. I hope my readers curl up with a glass as they enjoy the romance between Anastasia and Christian."

The bottles come adorned with a simple black label framed by a metallic diamond-shaped pattern and run with the tagline: "You. Are. Mine."

According to the release, The Grey Red Satin is a blend of Petite Sirah and Syrah that has been aged in a combination of new and seasoned French oak barrels. The tasting notes include black cherry, cocoa powder, caramel, vanilla, leather and clove spice.
The White Silk, a blend of Gewürztraminer and Sauvignon Blanc, includes flavors like lychee, honey, tempered by flavors of crisp grapefruit, mineral and lush pear with a faint hint of butterscotch.
Each bottle is available for $17.99 or together in a box set for $45.99 and is goes on sale in the U.S. in October.

This is latest in a string of merchandising that was inspired by the blow-out best seller, which have included a cookbook, a clothing line and luxury hotel packages.