FDA investigating Steem caffeinated peanut butter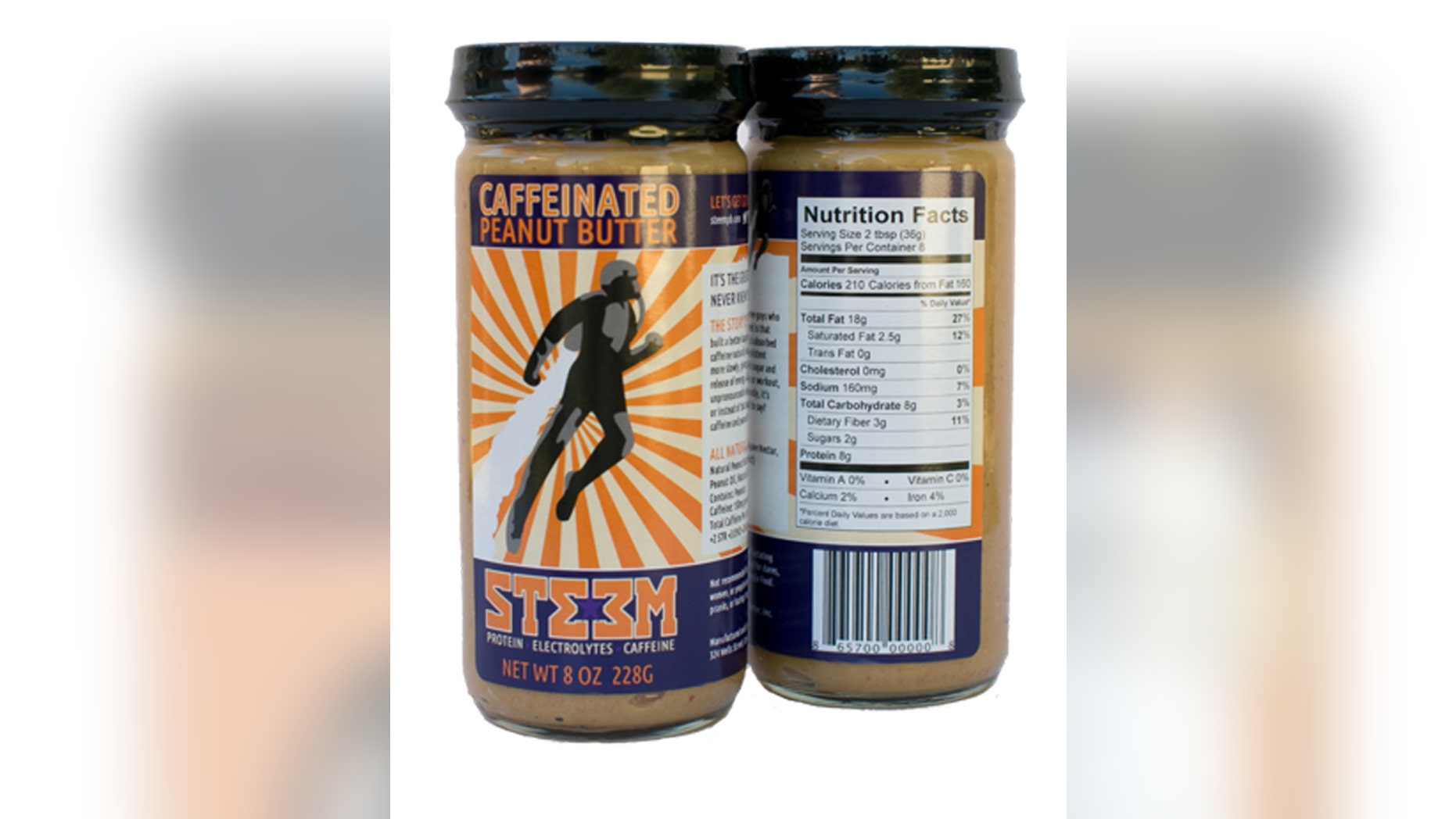 There could be some bad news on the horizon for people looking to get a smooth morning from a new caffeinated peanut butter product.
The U.S. Food and Drug Administration (FDA) sent a letter to the makers of Steem Peanut Butter—a caffeinated peanut spread that boasts an impressive 150 mg of caffeine per serving-- requesting more information about the manufacturer's use of caffeine in peanut butter, reports Food Safety News.
Steem, which launched in October, is made with peanuts, salt, organic agave nectar, peanut oil and gets its caffeinated kick from green coffee bean extract. There's 1,200 mg of caffeine in a full jar of Steem but the company says a serving has the same amount of caffeine as two cups of coffee.
The FDA is reportedly "concerned about the marketing of a peanut butter, a food popular with many children, containing added caffeine."
Steem has not yet submitted any information regarding the safety of adding caffeine to peanut butter but the FDA says that the company's owners relayed plans to "behave responsibly" when marketing the product. In the letter, the federal agency said it needs the information requested  to determine whether the product meets "applicable scientific and legal standards for lawful sale in the U.S."
Steem does not provide any information on whether the product is safe for child consumption but does provide an explicit warning against feeding the product to animals.
Last month, Senator Charles Schumer (D-NY) requested the FDA investigation of Steem, arguing that a single serving contains five times the caffeine of a can of Coca-Cola Classic, which was cited as a potential health risk, especially for young children or growing adolescents.
Though caffeine must be listed as a product ingredient, the FDA does not currently require the amount of caffeine in a food or drink to be listed on the label.