FC Barcelona Goes Gourmet With Food From Ferran Adria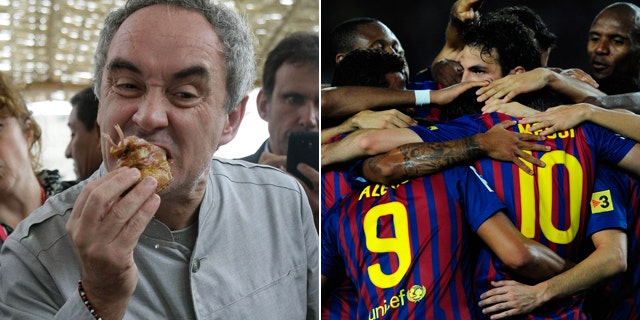 BARCELONA, Spain – Barcelona's desire to produce more star players like Lionel Messi has gone culinary.
The Spanish club recruited famed chef Ferran Adria on Thursday to revamp its youth academy menu. The European champions say the former El Bulli chef will redesign the club's La Masia meals to "foster healthy eating and exercise" by providing the Catalan club's future stars with the best possible diet.
It calls its new campaign "We are what we do, we are what we eat" that will be led by Messi and Gerard Pique. It aims to reach beyond the club's academy to children in general.
"Barca is the world reference not just because of its onfield results but its attitude," Adria said.
El Bulli closed in July after 24 years. A winner of three Michelin stars, the restaurant offered imaginative dishes in which Adria deconstructed ingredients to what he calls the molecular level, with most requiring instructions on how to eat them — sometimes with bare hands.
On the restaurant's final menu were 50 dishes with intriguing names like "Clam Meringue," ''Olive Spheres," and "Hot Cold Gin Fizz."