Fast food places that serve alcohol
Pairing fast food with an alcoholic drink seems like a no-brainer. Burgers and beer are a timeless combo, and fast food is the ultimate drunk food.
Oddly enough, however, the vast majority of fast food chains — in America, at least — don't sell alcohol. Some do, however, and certain locations of the big guys do as well. If you want to down a beer with your fast food burger, you just need to know where to look.
Until recently, many fast food restaurants wouldn't have even considered adding beer, wine, or cocktails to their menus. Maintaining a kid- and family-friendly image and not wanting to deal with local alcohol laws (or rowdy drinks) have traditionally outweighed any desire to get into the alcohol game. Recently, though, that game has changed, largely thanks to the emergence of the fast-casual concept as well as a never-ending quest for profit.
Adding alcohol to fast food menus is still very much at an experimental stage, and not all of the experiments have worked. An Indiana White Castle made national news in 2011 when it started selling wine and beer, but the practice was abandoned after two years. "It just didn't work out," a rep from the restaurant told us when asked why they stopped. And chains like Baja Fresh and Qdoba, which once offered alcohol, don't seem to any longer.
But even though one-off experiments may have failed in the past, alcohol is slowly beginning to work its way into the fast food industry, mostly in fast food brands' efforts to jump on the fast-casual bandwagon through their own extensions.
Selling alcohol equates to more revenue, and the prospect of being able to buy a beer may lure in diners who are looking for a sit-down dining experience but aren't willing to pay restaurant prices, Business Insider explains.
1. Burger King Whopper Bar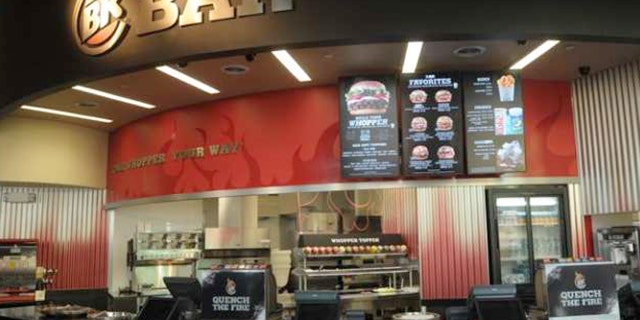 BK Whopper Bar is a high-end offshoot of Burger King, with locations across the world and in high-traffic areas like Las Vegas, Universal CityWalk in Orlando, and Miami's South Beach (The one in Times Square recently closed). Guests can choose between three burger sizes and 22 different toppings, and they also have their option of a variety of domestic beers.
2. Chipotle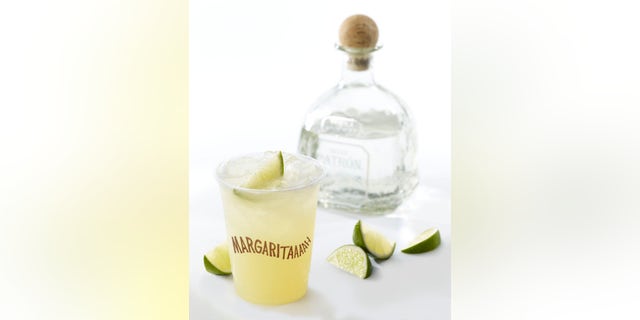 At more than 900 of its American locations, guests at Chipotle can order a variety of alcoholic drinks with their burritos. Mexican and domestic beers as well as margaritas made with Sauza or Patrón can be purchased.
3. Moe's Southwest Grill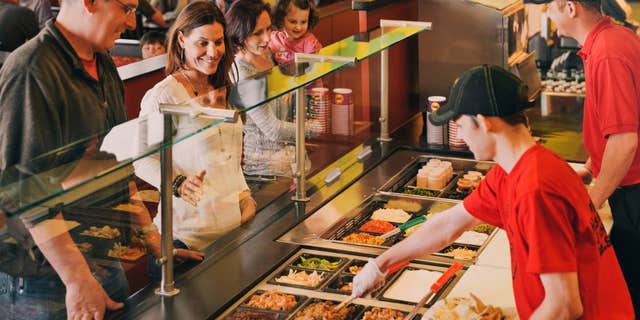 It's not easy to find a location of Moe's Southwest Grill that serves alcohol – ones in New York, Chicago, and Los Angeles we called didn't – but at a location we tracked down in Tampa, Florida, diners can purchase Corona, Corona Light, Bud, or Bud Light with their meal. So make sure you call ahead.
4. Sbarro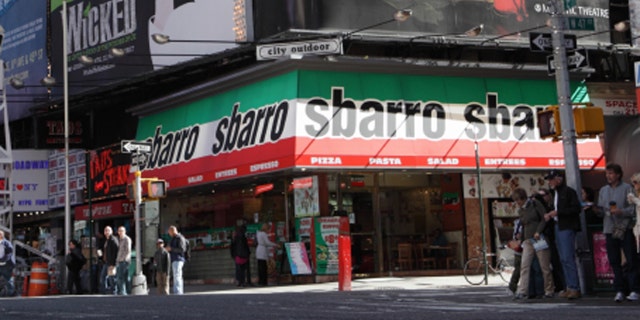 Since exiting bankruptcy protection in 2014, Sbarro has been working hard to reclaim its place as a go-to pizza chain, and a part of that effort is alcohol sales. While not every location serves alcohol, if you visit your local location the odds are good that you'll be able to buy a beer with your slice.
5. Shake Shack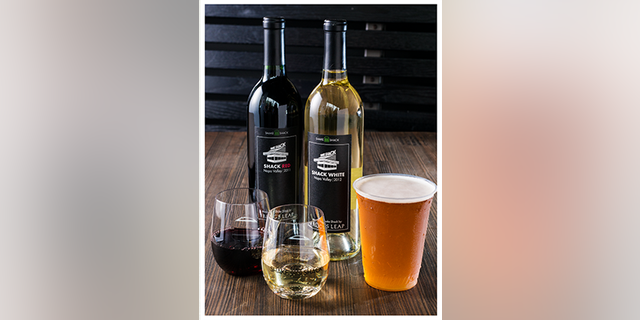 Shake Shack has put a lot of thought into its wine and beer program, and they've partnered with Brooklyn Brewery to develop their own house beer, Shackmeister Ale, which is sold at all American locations. Frog's Leap red and white wines are also available by the glass or bottle, as are a variety of beers tailored to each location.
Check out more boozy fast food restaurants.
More from The Daily Meal
50 Best College Bars in America 2015
5 Flavored Beers That Shouldn't Exist
Do You Know How Much Sugar is In Your Favorite Cocktail?
10 Foods and Drinks to Cure a Hangover