Fans of popular Houston food truck rally behind owner set to be deported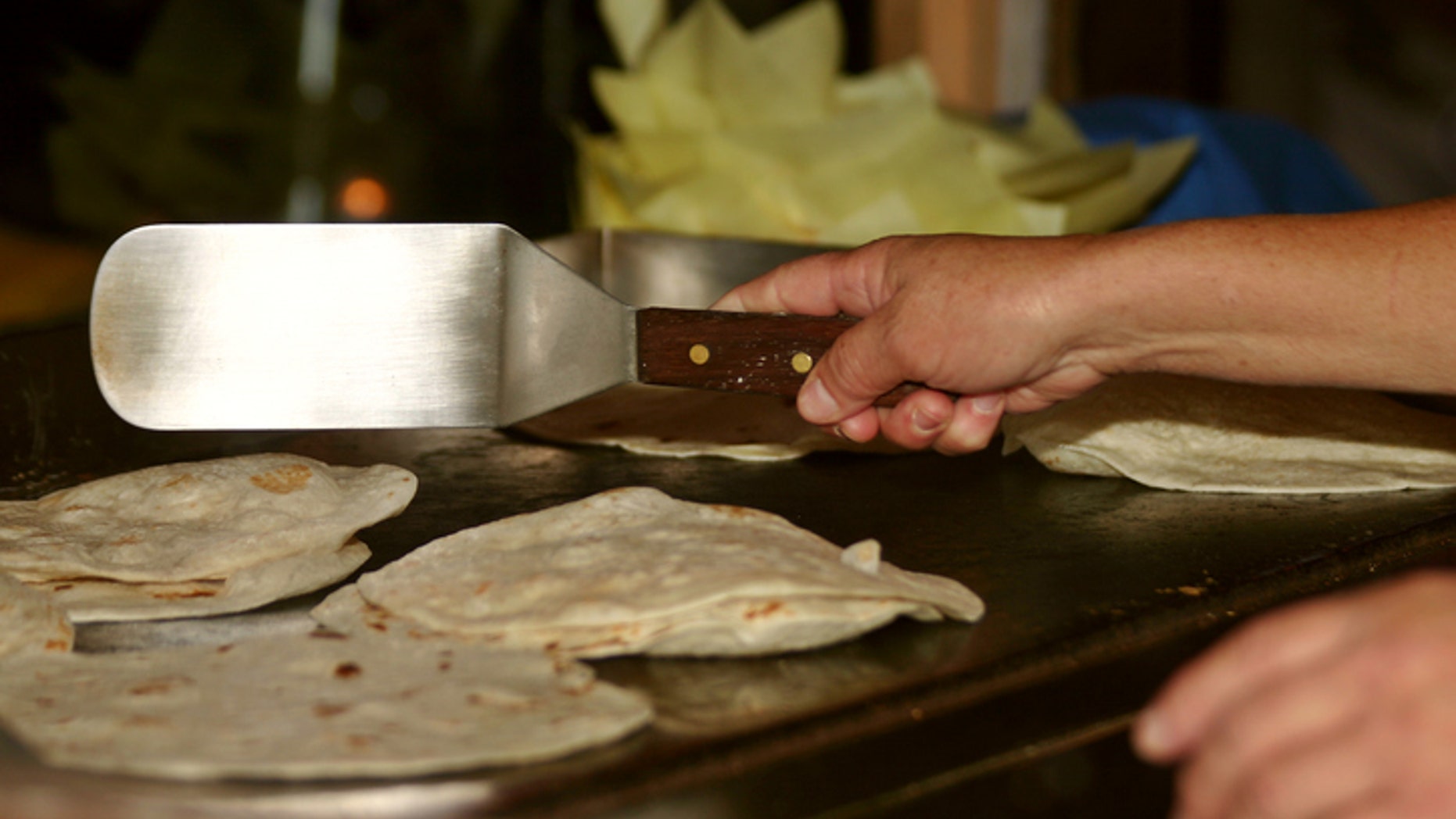 Don't mess with Texans' tacos. Food truck-loving foodies in Houston are fighting back against President Trump's immigration policies after a popular food truck owner was recently taken into custody by  Immigration and Customs Enforcement (ICE).
In February ICE officials apprehended Piro Garcia, a cook who ran two popular taco trucks in the south part of Houston.
Garcia, who was never arrested but has been previously charged with a misdemeanor assault, trespassing, and a fake vehicle-inspection sticker, is in a detention center in Houston awaiting deportation while his wife mans the family's taco operation.
NEW YORK FOOD CRITIC BLAMES ANTHONY BOURDAIN FOR CITY'S FOOD TRUCK 'MENACES'
According to NPR, Garcia was born in Guatemala and came to the U.S. in the 1990s amid a civil war in the country. He was initially caught and deported by the Border Patrol but eventually made it back to Houston.
"He's my right hand. He washed the trucks every day," Garcia's wife Rosie told NPR. "He bought the meat and the vegetables. It takes two people to run these trucks. I don't know how I'll do it alone."
If it's up to loyal customers of the taco trucks, however, she won't have to. A friend of Garcia's recently started a GoFundMe fundraising page with calls to "Free Piro!"
A $2,500 goal has already been surpassed with more than $8,000 raised as of March 9.
FOLLOW US ON FACEBOOK FOR MORE FOX LIFESTYLE NEWS
According to the campaign, members of the Garcia family are "honest, hard working people and are always there to give back to the community."
"Under the Trump administration, he's considered a criminal because he has these three minor offenses," said Raed Gonzalez, Garcia's immigration lawyer. "But they equate him and he's at the same level of somebody who kills somebody."
One customer urged ICE to pursue illegal immigrants that have committed more serious crimes.
"He was a good guy, he always helped people," said customer Paul Eberson. "He had a good family. Everybody loves his tacos."