Fans flock to Blaze Pizza giveaway after LeBron James hints he'd drop by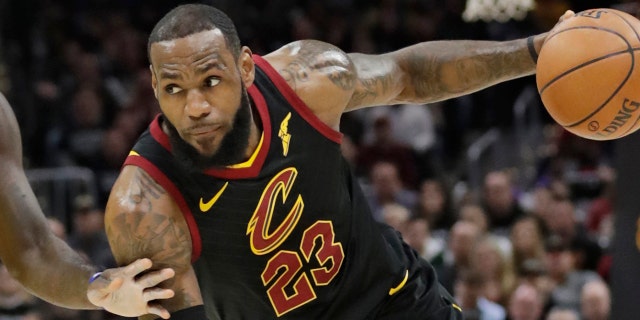 LeBron James hinted he would drop by Blaze Pizza in Los Angeles on Tuesday, prompting hordes of fans to descend upon the shop hoping to get a glimpse of the newest Los Angeles Lakers star.
But he didn't show.
Blaze Pizza, a fast food chain in which James is an investor, had announced it would celebrate James' arrival to the Golden State by giving away free pizzas at select Southern California locations, The Associated Press reported. James subsequently tweeted, "Haven't been to a pizza party in a minute."
PICS: CHICK-FIL-A LOVERS LINED UP IN COW COSTUMES FOR 'COW APPRECIATION DAY'
The tweet, which seemed to suggest James might make an appearance at the Culver City location, sent hundreds of fans lining up around the store.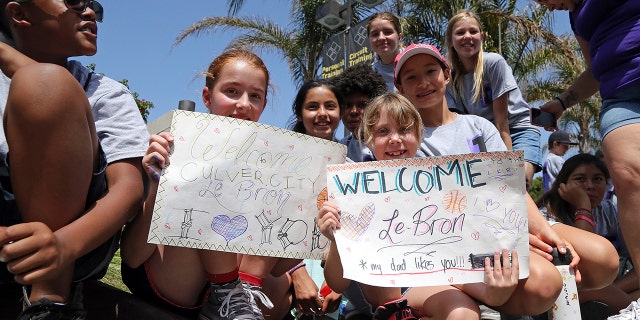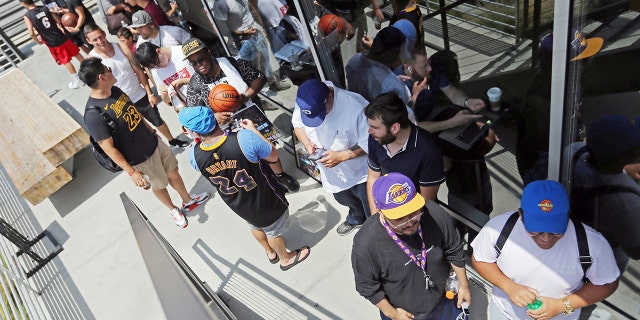 Janet Raines was the first fan in line. She said she got there at 7:30 a.m. and waited for hours.
"If he doesn't show up, I won't be disappointed. I know he's busy, trying to spend time with his family before the season starts," Raines said.
Tweets showed fans holding up signs welcoming James and a few people rushed toward nice cars thinking James was in one of them. He wasn't.
Blaze Pizza co-founders Rick and Elyse Wetzel and Tom Cook showed up sporting "LABron" t-shirts too. Rick Wetzel expected to give away more than a thousand pizzas at the event.
James didn't end up attending the event. Videos on Instagram showed him training for next season.
FOLLOW US ON FACEBOOK FOR MORE FOX LIFESTYLE NEWS
The three-time NBA champion is an investor of the pizza chain. He finalized a four-year, $153 million deal with the Lakers on Monday.
The Associated Press contributed to this report.