Europe's top food factory tours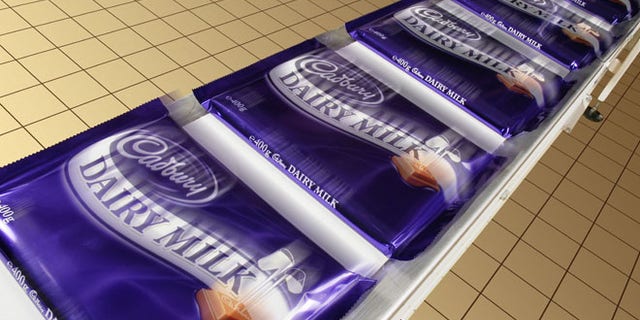 If sampling the prized local cuisine is on the top of each of your vacation to-do lists, try taking it a step further and learn how local delicacies are made by taking a food factory tour. Across Europe, food factories are giving curious travelers a peek at how their favorite treats are made.
If your sweet tooth is screaming for the finest in chocolate, head to Europe where renowned factories are opening their doors and sharing centuries-old chocolate making secrets — and tons of delicious samples — with the public. The tours include videos, rides, and interactive stations that will entertain kids and parents alike.
But that's not the only option for those interested in learning how the local specialties are made. From the U.K. to Italy, there are fun options for travelers desperate to indulge their cravings for rich, unforgettable bites — so make the most of a European vacation by sampling the fine chocolates and cheeses readily available across the continent.
If you are England-bound, a pit stop at Cadbury World is a must. Visitors are treated to a peek inside the factory where they can watch products getting wrapped and packed, take a ride through a chocolate wonderland, and even write their names in chocolate.
For those who prefer more savory flavors, why not enjoy the rich taste and texture of some of the most lauded cheeses in the world? Tease each and every one of your senses at La Maison du Gruyère in Switzerland or make your own cheese at a factory that is four generations old.
Are you salivating yet? Pick a few tours, charge your camera battery, and don't forget to bring your appetite. Check out Europe's Top Food Factory Tours.
Cadbury World (Birmingham, U.K.)
Craving the Wonka experience? Be sure to visit Cadbury World, where guests can enjoy a ride through a chocolate wonderland. Yep, just like in the movies. This adventure will take you back in time and trace the evolution of chocolate from Mexican cocoa beans to its present-day incarnation, and allow visitors to learn the secrets to making the über-popular treat. Loaded with fun activities, Cadbury World is sure to be a crowd-pleaser. Cadbury World offers two-for-one admission on Thursdays, so try to swing by then.

To learn more, click here
Roquefort Société (Roquefort-sur-Soulzon, France)
Guaranteed to be delicious, Roquefort Société covers all facets of this sought-after cheese. Visitors are shown a film that details the manufacturing process, and the tour ends with a tasting of the company's three most popular cheeses, Roquefort Société 1863, Caves Baragnaudes and Cave des Templiers. In July and August, a night tour of the cellars is available. Be sure to follow it with dinner at The Cellar to make the most of your trip.

For more information, click here
Perugina (Perugina, Italy)
Producer of the iconic Baci chocolates, which means "kisses" in Italian, Perugina is owned by Nestlé. Fun fact: Baci has been made the same way for nearly 100 years — dark chocolate covers a mix of chocolate and hazelnut cream, which is dotted with chopped hazelnuts and topped with a whole hazelnut. Wow.
Open year-round, the Perugina museum tour lasts one hour and includes a visit to the Perugina factory where guests can view production. Also included is a taste of the company's most popular chocolates. Call ahead to arrange a guided tour in English.

To learn more, click here
La Maison du Gruyère (Pringy-Gruyères, Switzerland)
Prepare to delight each and every sense. The La Maison du Gruyère tour features a multi-sensory introduction to cheese production, including the sounds of bells and streams, the smell of pastures and hay, cowhide and herbs to touch, live cheese production and videos to view, and, of course, cheese to taste. Visitors even get to sample the cheese at various stages of maturity, from mild to semi-salty to salty.

For more information, click here
Chocolat Alprose (Caslano-Lugano, Switzerland)
If you want to learn the origins of chocolate and trace its evolution to the present day, Chocolat Alprose is the place for you. Fun fact: The very first mention of cocoa was made by the Olmecs in 1000 B.C. Here, guests will learn about the internationally recognized art of Swiss chocolate making. Visitors can view all phases of production at this facility, which includes an on-site shop. The Chocolat Alprose museum also hosts a two-hour chocolate-making class for kids ages six to 12. Click here to learn more
Check out more food factory tours in Europe here
More from The Daily Meal
Gross or Great? 27 Unexpected Delicacies from Around the World

Swim-Up Restaurants and Bars Around the World

Best Beach Eats Around the World

The Redneck Riviera: A Delicious Surprise