Europe's first underwater restaurant to open in Norway in 2018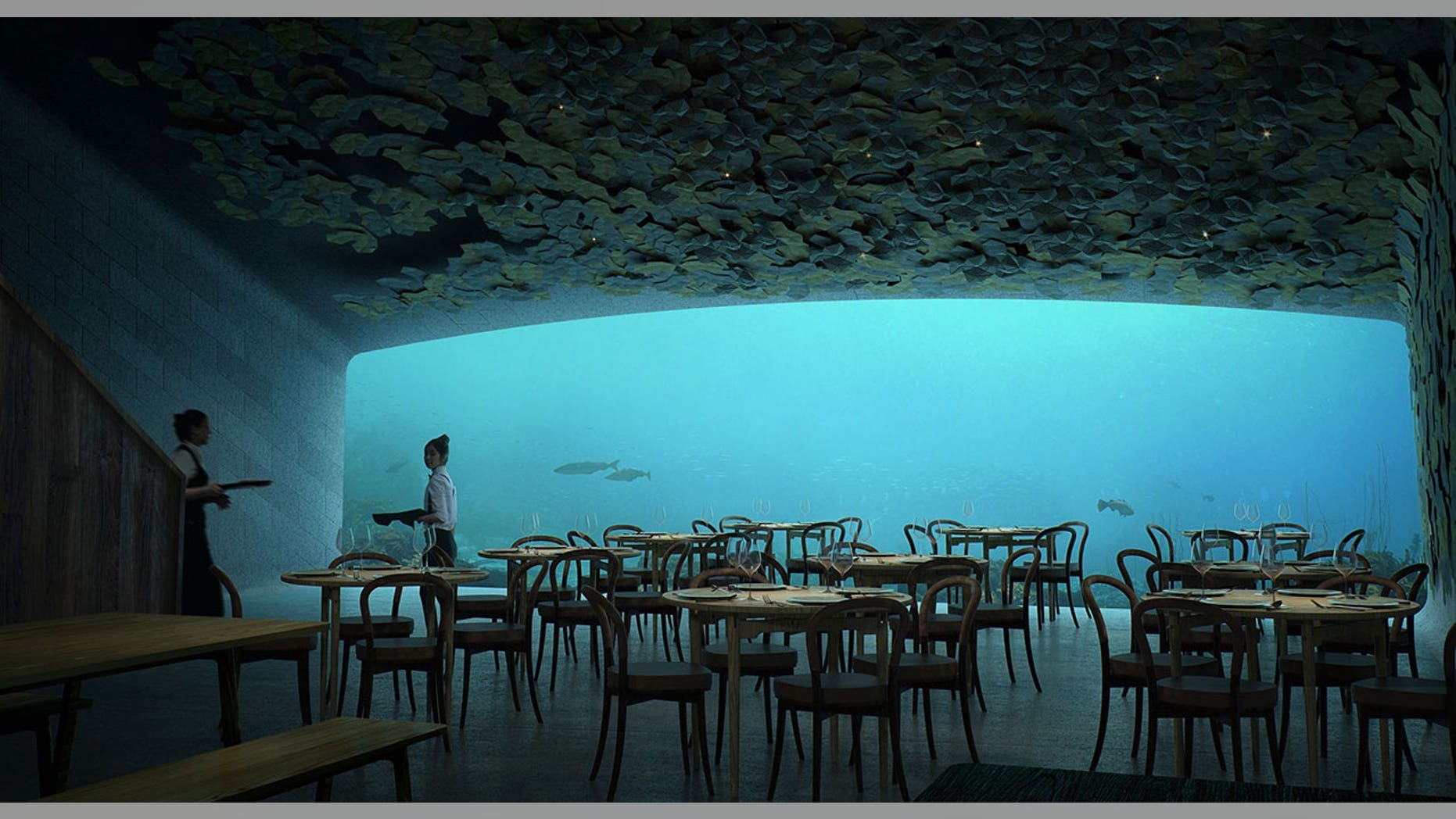 Seafood restaurants often have a habit of placing giant fish tanks inside their dining rooms, but a new restaurant in Scandinavia is putting its dining room inside a giant fish tank (of sorts).
A restaurant called Under, which is slated to open near the Norwegian village of Båly, will become Europe's first underwater restaurant upon opening in the North Atlantic Ocean in 2018. Situated on the country's southern coast, the structure that houses the restaurant will straddle both the land and the sea — the entrance being at the water's edge, and the dining area installed on the ocean floor.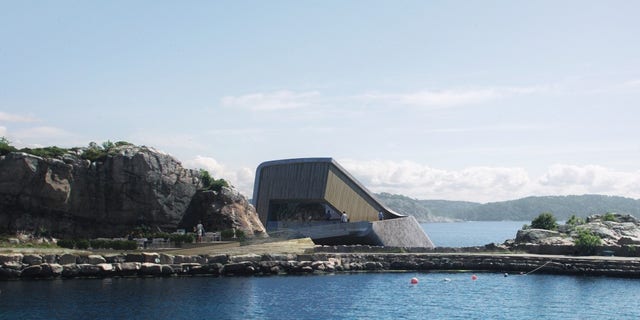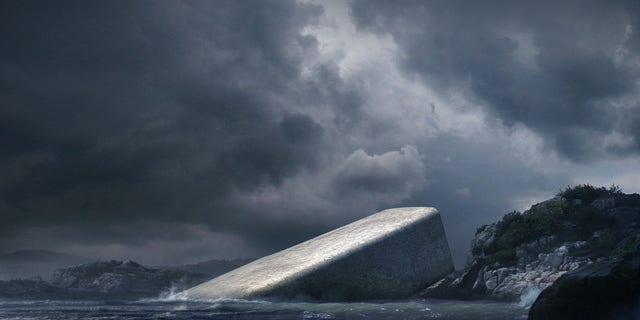 OAKLAND A'S PLAYER SAYS PRO-TRUMP WAITER REFUSED TO SERVE HIM
"More than an aquarium, the structure will become a part of its marine environment, coming to rest directly on the sea bed five meters below the water's surface," writes Snøhetta, the architecture firm designing the restaurant.
The restaurant itself will be comprised of three levels, according to Snøhetta. The first is more or less a lobby, or "wardrobe area." A "Champagne bar" is located one level down, decorated with "subdued" colors evocative of "shells, rocks and sand." Dining tables are located on the lowest level, which also boasts muted lighting, a blue-and-green color scheme and a panoramic window overlooking the aquatic life on the seabed.
The restaurant floor can accommodate between 80 and 100 diners.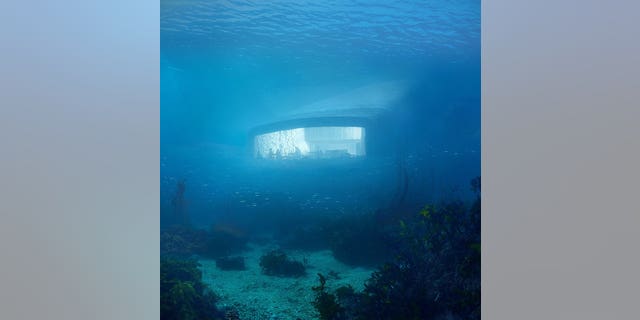 14 CLASSIC AMERICAN DRIVE-INS THAT ARE STILL IN OPERATION
In order to withstand the waves of the North Atlantic Sea, Under's concrete walls will be 1 meter thick, according to Snøhetta. The exterior of the structure, which somewhat resembles a large shipping container, will also feature a "coarse surface that invites mussels to cling on," and ultimately serve as an artificial reef, they write.
In addition, the designers of Under are hoping to impart a learning experience on diners, with informational plaques positioned along a pathway to the restaurant's entrance. Snøhetta further claims the structure will also function as a "research center for marine life," though they do not elaborate.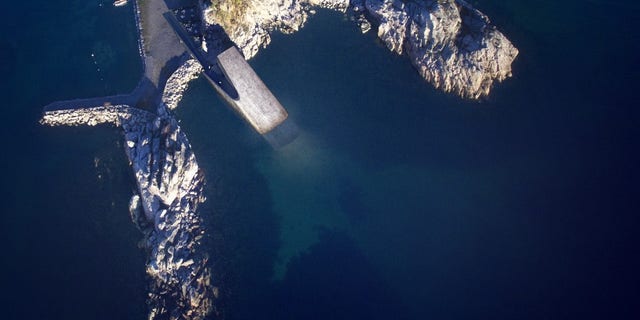 Despite being Europe's first underwater restaurant, Under is by no means the first underwater eatery in the world. Similar underwater dining experiences are currently available for patrons in the Maldives, Dubai and Israel.
FOLLOW US ON FACEBOOK FOR MORE FOX LIFESTYLE NEWS
Snøhetta currently lists Under's construction status as "ongoing," though the Independent reports that the restaurant will officially open in Feb. 2018.