Essential tips for an expertly stocked home bar
Seldom is there a bad time to offer your guests a drink—especially when it's a terrific drink. A well-stocked bar is essential to being a great host. As an event designer, I've learned that a concise collection of liquors, mixers, garnishes, and tools takes half the headache out of entertaining and allows for parties at the drop of a hat.
1. The Basics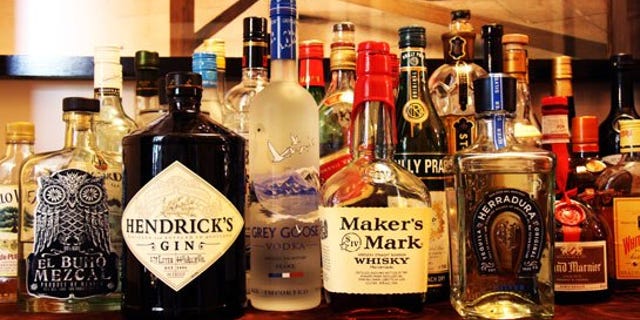 Always be prepared to whip up a classic Manhattan, margarita, or martini. These are the staples: learn them, serve them, drink them. And then do it all again.
Whiskey: A Manhattan calls for bourbon or rye whiskey–I prefer classic Maker's Mark bourbon. While small-batch whiskeys are really having a moment, this Kentucky standard fits the bill for me.
Tequila: Come cocktail hour, I feel underdressed without a tequila in my hand. Herradura has a nice smoky flavor, and Patron Silver makes the smoothest margarita. For sipping, lay in for a bottle of Clase Azul, which is too good to mix with anything else except perhaps chocolate.
Gin: I drink Hendrick's, which looks as good on the bar as it tastes in your martini.
Vodka: We all know that Vodka makes us strong and clever. I suggest Belvedere or Ketel One for martinis and Tito's for Bloodies.
Vermouth: I recommend Martini & Rossi for martinis and Dolin for Manhattans.
2. Mixers and Garnishes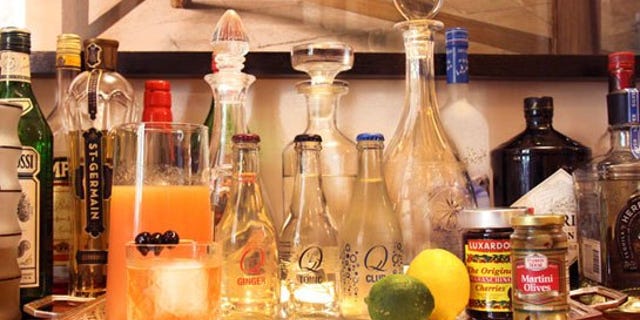 I like my drinks neat, but some people need a little fizz. Keep ginger ale, tonic, and club soda accessible, and get small, individual-size bottles to ensure effervescence.
Complete your drinks with fresh juices and garnishes that add zing. Keep freshly squeezed grapefruit juice and lemons and limes on hand.

While I like my martinis clean, for some olives are the whole reason to make a martini. Classic Spanish olives are best; be sure to save the brine in case your guest takes them dirty.
The presence of Luxardo cherries in a cocktail is magical. These dark, syrupy gems take a Manhattan, Tom Collins, or old-fashioned to another level. (They're also divine on vanilla gelato, but that's for another post.)
3. Decanters, Glassware, Etc.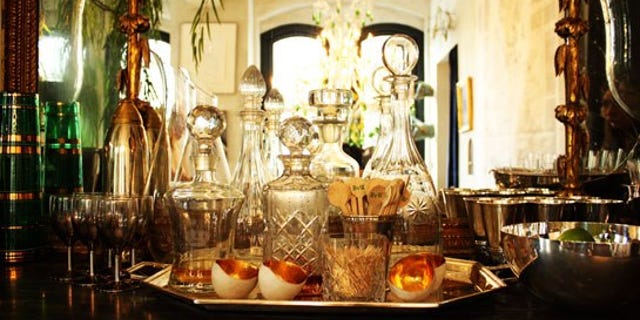 Adorn your bar with pieces that are functional, elegant—and maybe even a little quirky (crystal decanters, julep cups, custom swizzle sticks, and vintage cocktail glasses). A set of vintage Gucci fox-head stirrup cups howled at me when I discovered them last holiday season while shopping for my pop-up shop. I smile every time I see them.
For more home bar tips visit Architectural Digest
More from Architectural Digest
Tom Brady & Gisele Bündchen's Eco-Conscious LA Home
George Clooney and Cindy Crawford's Neighboring Mexican Villas
The Most Radical Houses Around the World