Elderly Italians dis Pizza Hut's new menu items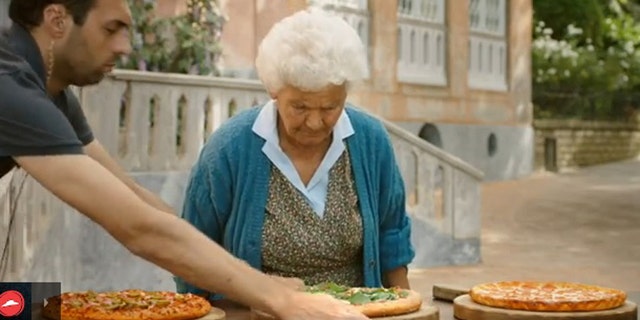 Pizza Hut's revamped menu includes bizarre combinations like Honey Sriracha sauce, salted pretzel bread crusts, and premium toppings like fresh spinach.
To promote its new pizzas, the chain has rolled out a series of video ads that take the new pies back to the old country for reactions from real "pizza experts."
Produced by Deutsch L.A., the agency behind Taco Bell's clever ad where real men named Ronald McDonald praised the chain's breakfast menu, these new ads journey to Sorrento, Italy where elderly Italians taste test the new pies. According to the ad, in Italy --the home of the pizza -- "tradition is king and change is bad."
The reactions featured show mostly confused people with white hair scratching their heads. Some are shocked, others outraged.
"This no pizza!" declares a dapper gentleman in a suit while shaking his head.
One man tries the salted pretzel crust and declares "It's-a good," before quickly being slapped on the wrist by a female companion.
A different spot also tests out the Italian villagers reactions to other trends like jeggings, electronic dance music and selfies.
It might seem odd to create a series of videos where people are dissing the product, but Pizza Hut wants to get the idea across that these hip, new pizzas are so cool that only young people get it.
It's a bold move. Do you think it will work?