Dwayne 'The Rock' Johnson shatters record for largest seven-layer dip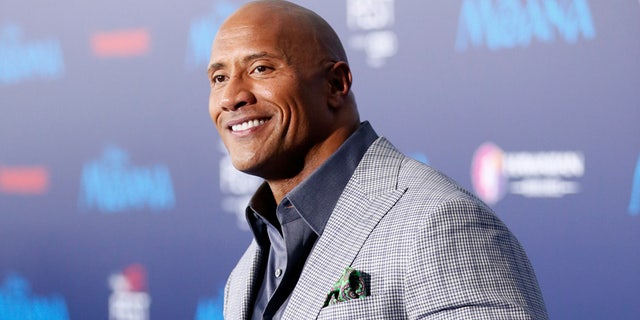 Dwayne "The Rock" Johnson has already made his mark as an actor, a producer, and a professional wrestler.
What else is there left to achieve?
Apparantely, the action star has decided to turn his attention to conquering the world of larger-than-life seven-layer dips.
In honor of Super Bowl LI, Johnson's production team at Seven Bucks Digital Studios whipped up a whopping tub of seven-layer dip for L.A.'s Midnight Mission Homeless Shelter — and all participants became Guinness World Record holders in the process.
According to Guinness, the dip, which took four chefs more than five hours to prepare, contained "153.6 pounds of refried beans, 76.8 quarts sour cream with 9.6 pounds of seasoning mixed in, 76.8 pounds of cheese, 38.4 quarts of guacamole, 38.4 quarts tomatoes, 19.2 quarts green onions, and 37.2 quarts of black olives."
Not counting the weight of its serving vessel (in this case, a 100-gallon fish tank), the dip weighed a total of 540 pounds, which was nearly 100 pounds more than the previous record-holder --440.925 pounds.
"It was exciting to see the passion that went into creating something so fun and extraordinary," said Hannah Ortman, the on-site Guinness World Records adjudicator.
"I'm delighted to welcome Seven Bucks Digital Studios to the Guinness World Records family."
FOR THE LATEST FOOD FEATURES FOLLOW FOX LIFESTYLE ON FACEBOOK
As he alluded to on Twitter this past Saturday, Johnson also holds the Guinness World Record for the highest salary for an actor in his first starring role ($5.5 million for "The Mummy Returns") and he once held the record for most selfies taken with fans in three minutes (105) before Donnie Wahlberg broke his record in 2016 with 122.
What world record will The Rock conquer next?