Dubai sets world record for largest chef gathering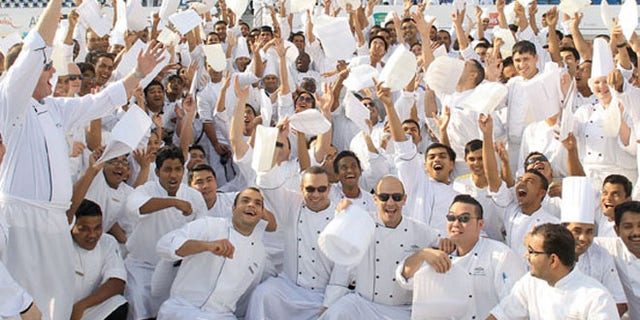 Donning crisp chef whites, a reported 2,847 people gathered in Dubai to set a new world record for the world's largest group of chefs ever to gather in one place.
As part of an initiative by the Department of Tourism and Commerce Marketing and Emirates Culinary Guild, a Guinness Records adjudicator announced that those who gathered at Meydan racecourse had topped the existing record, which was made in Daejon, South Korea only in May 2012, World Record Academy reports. All the chefs had to do was sit for five minutes before the record was declared.
Dubai holds a number of Guinness World Records including the tallest building, (the Marriott Marquis Hotel Dubai, in case you were wondering) and the World's Largest Acrylic Panel at the Dubai Aquarium & Underwater Zoo.