Drinking at the dentist's office might soon be illegal in Texas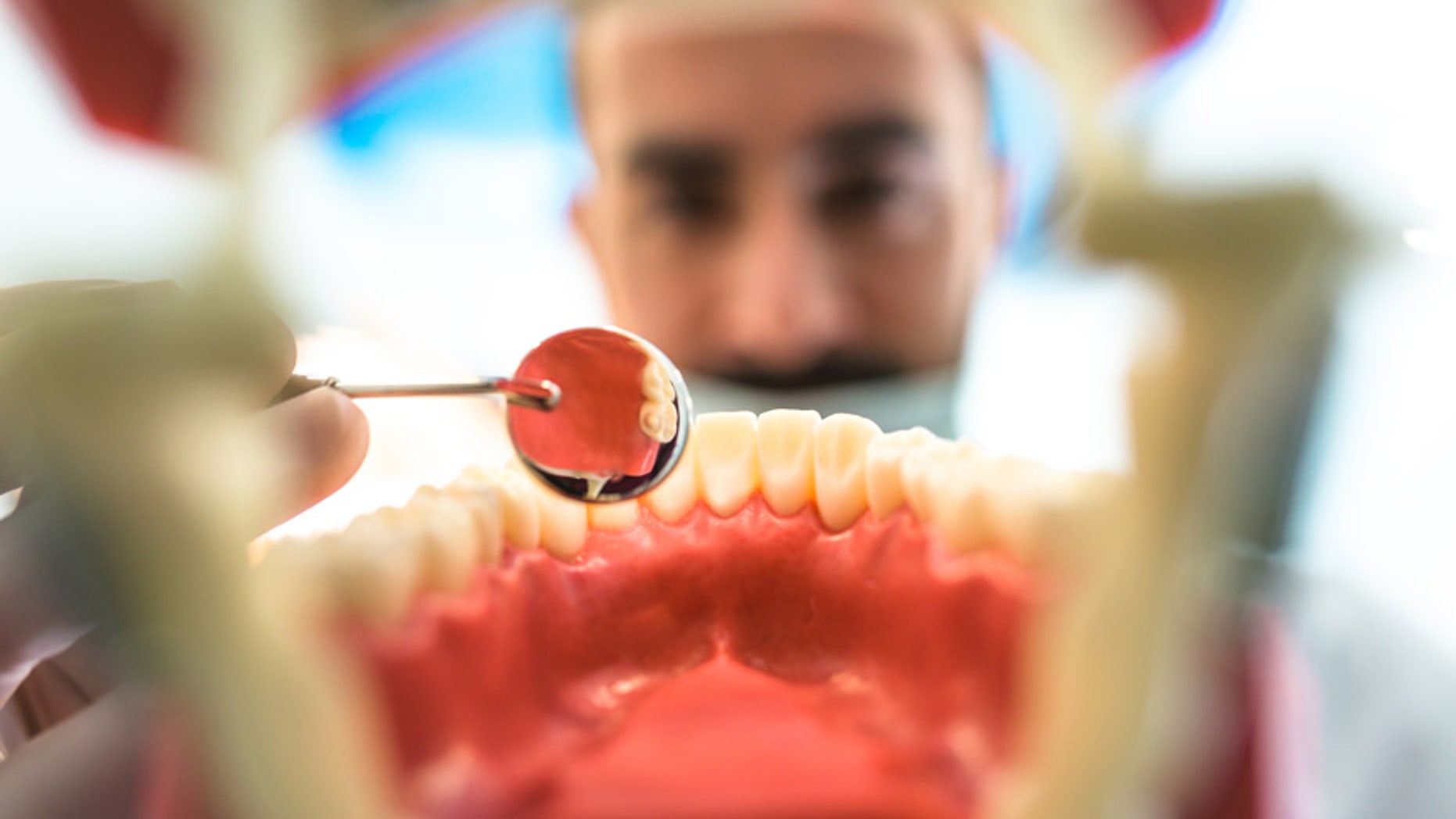 Sorry, Texans. You might have to be sober for that next root canal.
On Thursday, Texas lawmakers proposed legislation that would prohibit doctors from serving alcoholic beverages to patients before appointments. The bill, which was brought before the Senate Committee on Business and Commerce by Sen. Lois Kolkhorst (R-Brenham), takes specific aim at dentists who serve alcohol as a means of relaxing and calming their clients before a procedure.
WEGMANS SUPERMARKET SELLS OUT OF TRUMP WINE AFTER PROPOSED BOYCOTT
Kolkhorst cited both Texas and New York as examples of places where the trend is growing in popularity, reports The Dallas Morning News.
"There's nothing in the code that prevents you from doing this, but I think it's a line that we can't cross," said Kolkhorst at Thursday's public hearing.
Under Kolkhorst's proposed legislation, "health care practitioners" of all kinds would be prohibited from serving alcohol to patients, their guardians or their guests, and would face "an administrative penalty" if they do not comply. However, the bill stipulates that the legislation "does not apply to alcohol when used as, or contained in, a drug for the diagnosis, cure, mitigation, treatment, or prevention of illness, injury, or disease."
The Texas Dental Association is behind Kolkhorst's efforts, telling The Dallas Morning News that eschewing alcohol would lead to a safer medical practice overall.
"Patient safety must always be first and foremost," they said.
But while the TDA is in support of bucking the boozy trend, doctors and patients in certain parts of the country — namely Houston and New York City — have a different opinion.
In a 2011 report from KRTV Houston, Dr. Clint Herzog, DDS, said his patients have responded positively to the practice, and that it lends a more relaxed atmosphere to his office.
"We try to love on the patient from the time they walk in the door to the time they leave," he told KRTV.
Some patients in New York City seem to agree. In 2014, DNAinfo New York spoke with a patient of Marina and Manci, DMD, who said, "It's an extra something that helps you dread the dentist a little less. I don't know why more places don't do it, quite frankly … The wine helps take the edge off."
In a Yelp review, a patient of Dr. David Janash of Park South Dentistry (also in New York), spoke very highly of the dentist's decision to offer "free mini bottles of wine!!", which Janash has credited with contributing to a "boutique, spa-like environment" that "make patients more comfortable," per his statements in DNAinfo New York.
FOLLOW US ON FACEBOOK FOR MORE FOX LIFESTYLE NEWS
It should be noted, however, that a spokesperson for New York's State Liquor Authority told DNAinfo in 2014 that dentists' office are not legally allowed to sell or provide complimentary wine — although no such law is on the books in Texas.
The move to ban alcohol from medical offices comes amid growing concern from bar owners that salons like DreamDry and Drybar offer free alcohol to customers-- without liquor licenses.
Kolkhorst's bill, S.B. 404, is currently pending. She plans to update the legislation over concerns from the Texas Senate over "too much regulation," writes The Dallas Morning News.
Sen. Kolkhorst was not immediately available for comment.