Drink these American-owned American beers for National American Beer Day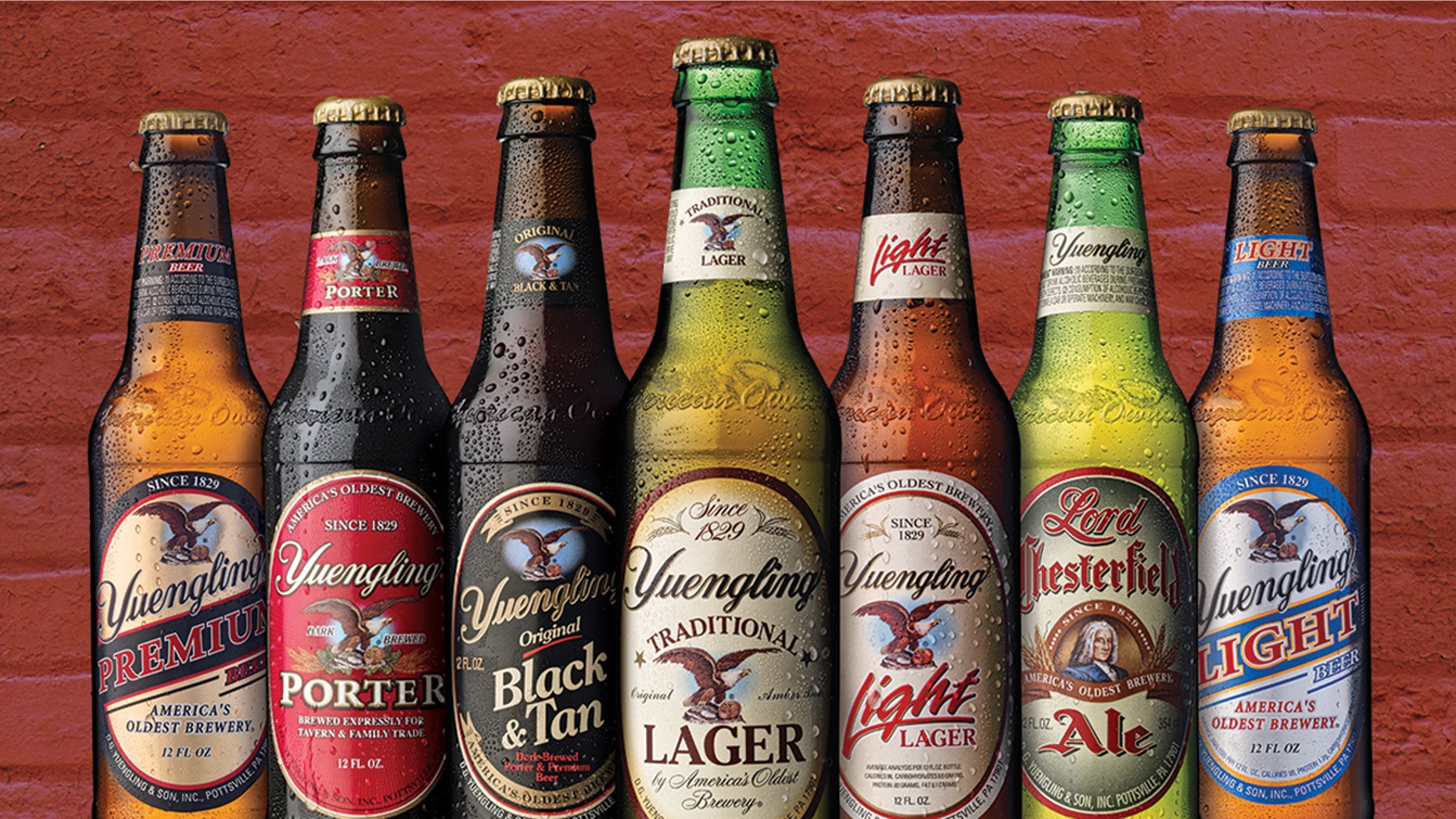 There have been several lawsuits over imported beers misleading customers about the origins of their brews. But why look outside the country when there are literally thousands of American brewers to discover today?
It's National American Beer Day, so let's crack open a can (or bottle) of a true domestic brew.
"The craft beer industry has witnessed continued, fast-paced growth, because American consumers are increasingly interested in supporting a product that's crafted in their local area," said Dan White, founder and CEO of Growler USA, and a Cicerone Certified Beer Server told FoxNews.com via e-mail.
White added, "Americans are increasingly and irreversibly interested in supporting their local communities and in consuming handcrafted products rather than manufactured ones."
Budweiser may be called "America" now (and yes, its most popular lagers are brewed in the U.S.) but Anheuser-Busch InBev is headquartered in Belgium. Bud may be a great standby but let's live a little today.
These brews may not be named "America"— but they're about as American as you can get.
Anchor Dry-Hopped Steam – Anchor's classic Steam beer was first brewed in 1896. The company still uses a "historic brewing" process to create its effervescent, deep amber brew. This dry-hopped version is lighter and sweeter so it's brighter than a traditional Steam.
Ballast Point Victory at Sea – This imperial porter, infused with vanilla and Caffe Calabrian coffee beans, is made in San Diego. If you like caramel-flavored, sweeter beers, this brew will make a fine companion to any cold-weather dishes. Go easy on knocking back too many of these porters, however, it has an ABV of 10 percent.
Founders All Day IPA – Like the name suggests, this smooth India Pale Ale is spicy enough to satisfy your senses but not so complex that you can't sip it all day. This brew is made in Michigan with a variety of malts, grains and hops that give it a nice rounded flavor.
RELATED: Drink these now, best fall beers
Great Lakes Brewing Co. Commodore Perry – This robust ale is for more traditional IPA-lovers, but it won't knock you away with too much overpowering bitterness. It's a little floral and fruity on the nose—mostly grapefruit-- but has a very dry finish.
Oskar Blues Dale's Pale Ale —Widely considered to be America's first canned craft beer, this pale ale is brewed in Lyons, Colo. This beer is known for its easy drinkability with mild hops, light citrus notes and slightly bitter bite. A class hipster session brew.
Rogue Brewing Co. American Amber Ale – A beer dedicated to the Revolution and the second-ever beer created by the brewery, this Amber Ale has a toffee aroma, tight head, and a delicate roasted malt accent.
RELATED: Which big beer brands are really made in America?
Two Roads Brewing Co. Road Jam Raspberry Wheat—We had to get one great wheat beer on the the list and this refreshing sipper is sweet enough to please the so-called beer haters (yes they exist) but dry enough to satisfy even a feisty IPA drinker. Tart and light…trust us, it's berry refreshing.
Yuengling Traditional Lager—When we say an oldie but a goodie we mean it. This brewery is the oldest in the country and it's still family-owned after nearly two centuries. Their traditional lager may not challenge the palate but with roasted nutty notes and a hint of caramel, this beer is a great alternative in the cheaper lager category.