Dress like a cow to score free Chick-fil-A today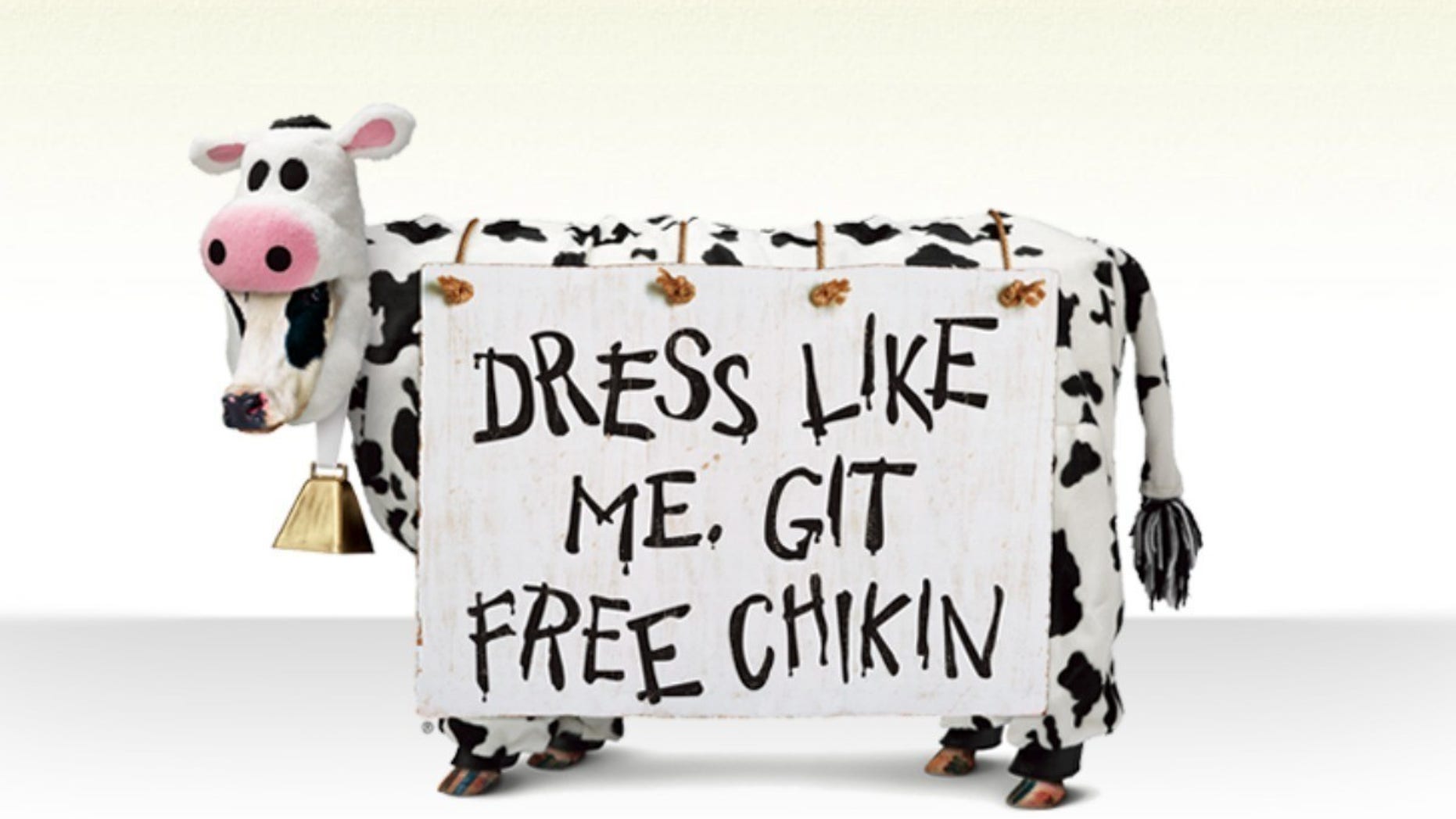 Some food holidays are pretty silly, but today isn't really about food—it's about the animal.
Tuesday, July 12 is Cow Appreciation Day.
To honor the sacred bovine, America's most beloved chicken chain wants you to forgo the usual lunchtime burger and grab some free chicken instead.
Chick-fil-A restaurants across the country are offering free entrees—including their grilled chicken wraps, Chick-fil-A biscuits, nuggets and even their popular original crispy chicken sandwich—to any customer dressed as cow.
You don't have to be "head to hoof"—Chick-fil-A will dole out free food to any customer partially dressed in cow attire, using accessories like a cow-spotted hat, scarf or even someone donning a tail and mask.
Children can receive a full Kid's Meal—including fries and a drink-- for dressing in a cow costume.
"Cow Appreciation Day is the one day where it's okay to dress 'udderly' crazy and get rewarded for it," said Jon Bridges, Chick-fil-A's senior vice president and chief marketing officer.
Need a little inspiration? Here are some spotted looks from last year's event.
Today marks the 12th anniversary of the chain's un-moo-usual free food giveaway.
Chick-fil-A restaurants will have a Snapchat filter that will allow customers to share their #CowAppreciationDay experiences with friends and family.
Cow Appreciation Day will last from store opening until 7:00 p.m. local time.