Doughnut shop robbery suspect gives victims consolation crullers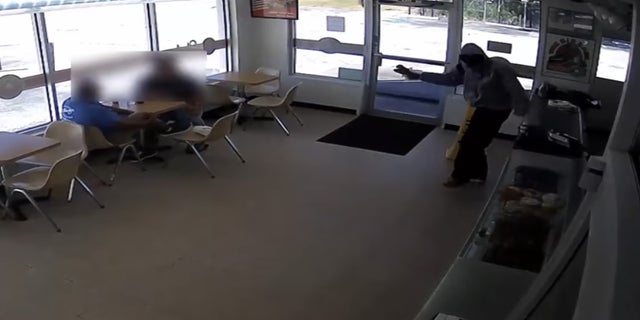 A suspect robbing a Houston doughnut shop handed out doughnuts to customers whose cellphones he stole, the AP reports.
According to the Star-Telegram, the robbery happened at 3pm on Oct. 16 at a Shipley's Do-Nuts.
Police released surveillance video this week that shows three men wearing hoodies and bandannas robbing the store.
While two of the men were behind the counter demanding the cash from the registers, the third took the cellphones of the two customers in the store.
He then jumped over the counter, exchanged words with the customers, and picked out two crullers, which he handed to them in wax paper.
The suspects then left the store. Police are searching for them.
This story first appeared on Newser.