Domino's delivery driver installs fully lit Christmas tree in back of truck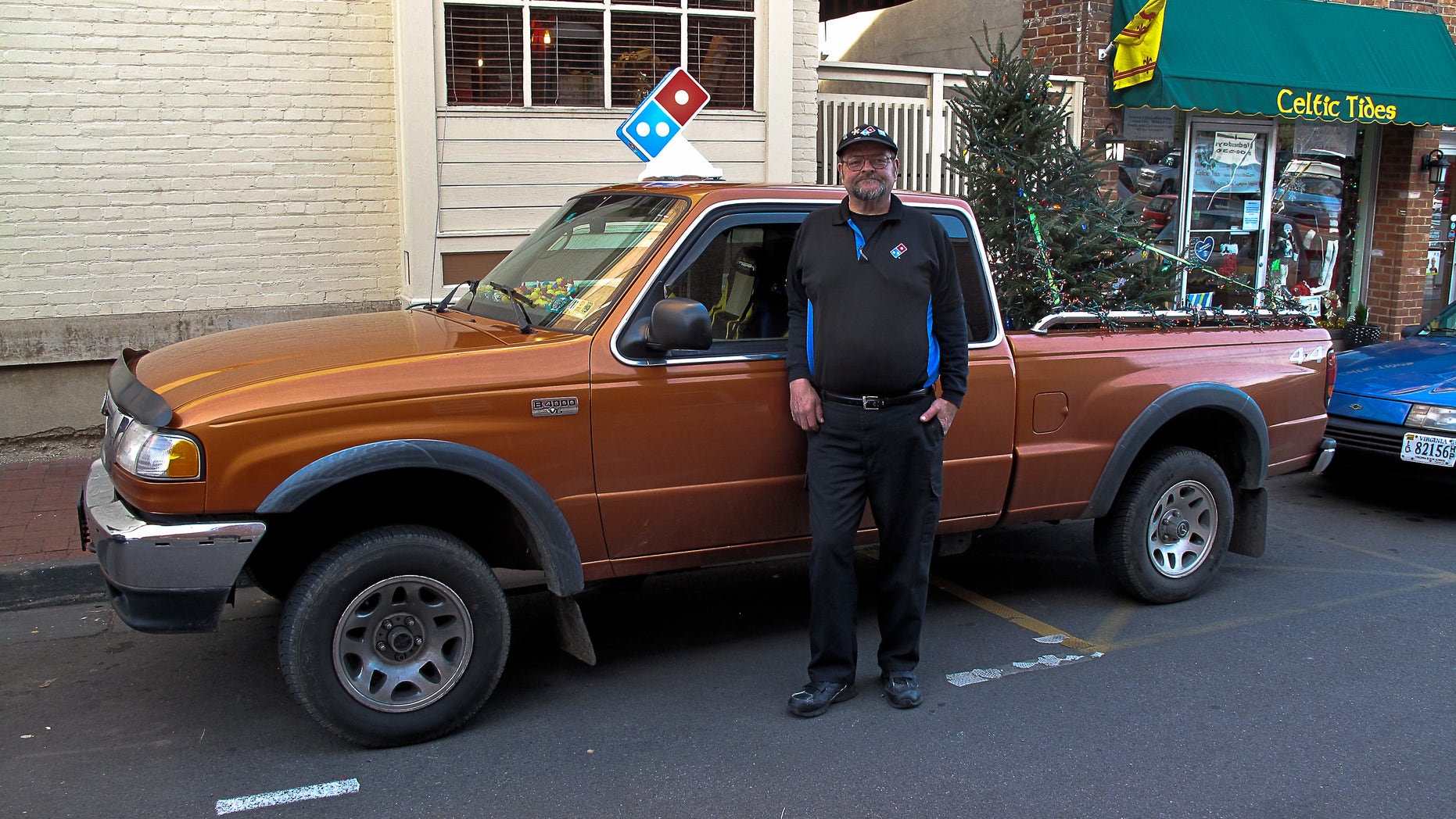 A Domino's delivery driver in Virginia is bringing customers holiday cheer along with their pizzas.
Dean Bryant drives around Lexington with a fully lit Christmas tree in the back of his truck when he's on the job with the restaurant chain.
'BRIDEZILLA'S' DEMANDING LIST OF WEDDING DRESS CODE REQUIREMENTS GOES VIRAL: 'IF YOU LOOK LIKE TRASH, SO WILL WE'
"We get positive calls about it every time he goes out with it because people see it… so it does attract attention," franchisee Rush Earman told WDBJ 7.
Bryant said he found the tree, fully lit with the stand attached, after some college students threw it away.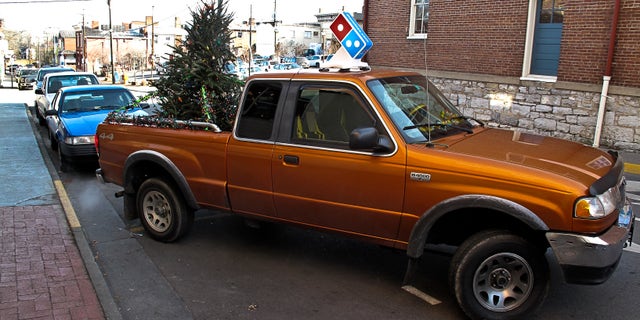 "I hate to see anything go to waste," he said. "So I come up with the idea of strapping it in the truck and plugging it into the inverter, converter and riding around with it. Everyone liked it."
Customer response has been positive, with people telling Bryant how much they love the tree.
FOLLOW US ON FACEBOOK FOR MORE FOX LIFESTYLE NEWS
"I like to see people happy. There's not enough of that in the world today," he said.
The rest of the year, Bryant is known as the "duck truck guy" because of the dozen rubber ducks that line his dash.