'Dirty Chinese Restaurant' mobile game called 'racist' and 'disgusting' ahead of debut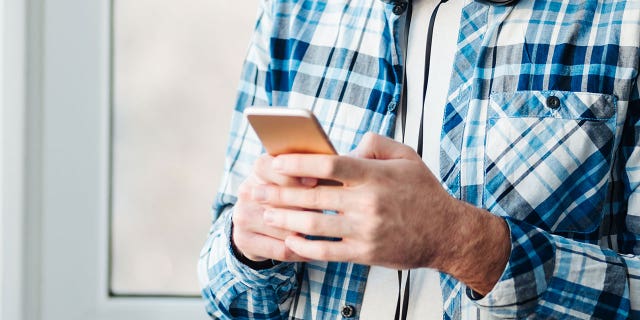 A mobile game developer in Toronto, Ontario, is seeing a wave of backlash after announcing a new app called "Dirty Chinese Restaurant."
The game, developed by a company called Big-O-Tree Games, tasks players with assuming the role of Wong Fu, a restaurateur who inherited the titular "dirty" establishment from his brother. The objective is to turn the restaurant into a thriving establishment, but players are allowed to run the business as "honest or dishonest" as they desire, and they have the option of killing stray dogs and cats to serve to customers, or running the kitchen like a "sweatshop," reports the International Business Times.
BAR OWNER ACCUSED OF RACISM AFTER USING LYNCH, KAEPERNICK JERSEYS AS DOORMATS
A preview of the game also shows Wong Fu digging through trash cans for provisions, as well as an Immigration Officer deporting one of his employees.
New York Representative Grace Meng (D) has since come out against the game, and urged Google, Apple and Android to refrain from offering it on their platforms.
"This game uses every negative and demeaning stereotype that I have ever come across as a Chinese American," wrote Meng in a Facebook post. "From the names used for the characters of the game, to the types of food they cook, to the disturbing depiction of their faces, this game epitomizes racism against Asian Americans."
SMOOTHIE CUSTOMER DEMANDS ANSWERS AFTER BEING CALLED 'BLACK CHICK' ON RECEIPT
A number of Canadian politicians — both liberal and conservative — have also denounced the game, including Markham, Ontario mayor Frack Scarpitti; Kathleen Wynne, who serves as the Premier of Ontario; and Canadian Parliament member Bob Saroya, who called the game "disgusting."
China's Global Times added that citizens of both China and North America are upset about the game, with one telling the China Press that "putting out such a racist game is ridiculous."
According to Big-O-Tree's website, however, this kind of controversy may be exactly what they intended. The landing page for Big-O-Tree Games currently features a message reading "being politically correct is so … boring," and the company also writes that it aims to make "offbeat games we know you want to play, but you didn't think anyone had the cojones to make!"
In a subsequent statement posted to their website and shared with Fox News, Big-O-Tree games addressed the backlash directly, writing that they "Dirty Chinese Restaurant" is meant to be "mainly satire."
"It has come to our attention that our small, independent game, 'Dirty Chinese Restaurant,' has upset some people due to its content," the statement reads. "Our game is mainly satire and comedy influenced by the classic politically incorrect shows we grew up watching, such as: 'South Park,' 'All in the Family,' 'Sanford & Son,' 'Family Guy,' 'Simpsons,' and 'Chappelle's Show.' We also listen to Jay-Z. Our game in no way is meant to be an accurate representation of Chinese culture."
FOLLOW US ON FACEBOOK FOR MORE FOX LIFESTYLE NEWS
A representative for Big-O-Tree games could not confirm to Fox News when the game will be released.